Cutting-edge Software Development
Any company's digital transformation is impossible without good and reliable software (websites, applications, ERMs, or other types of enterprise software). To keep up with the rest of the market, you will need at least one.
Of course, you may use commercial off-the-shelf ready-made solutions intended for the mass audience, which is not a bad choice at all. However, this type of software may not fully satisfy all the enterprise requirements, be slow to adapt to industry needs, and often require unreasonably high fees for customization.

"By contrast, cutting-edge custom software offered by Softengi targets a specific user with unique business requirements and is specifically designed to meet them."
By choosing Softengi to develop your software you get the following advantages:
Applications are tailor-made perfectly in line with your requirements and needs.
They are the best way to create competitive advantage. You no longer need to "share" the same solutions with similar features with your competitors.
Updates and improvements are produced on demand.
Application security and integration with other software are enhanced.
Qualified personalized support is provided, etc.
Our Team
Softengi employs highly educated and certified Software Developers, Architects, Testers, Analysts, Project Managers, and Designers (UI/UX) working in eight Softengi offices worldwide.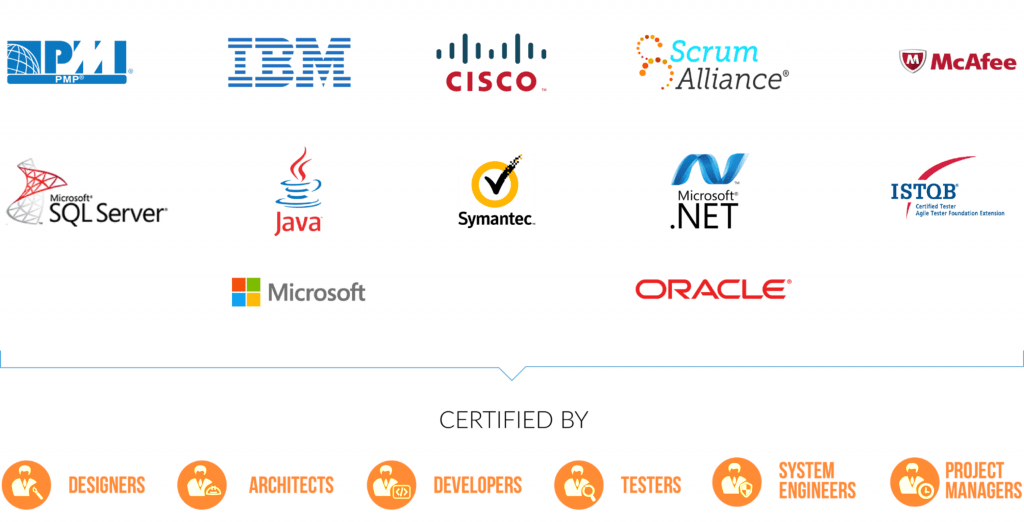 They all know how to successfully implement the requirements set by customers while invariably staying within time and budget limits. Our developers create a clean and well-functioning code for the applications, and our creative UI/UX designers elaborate stunning designs and deliver an unforgettable user experience of any product
Our Expertise
Our team's programming languages expertise covers but is not limited to JavaScript, Angular.JS, Java, Objective-C, C#, C/C++, .NET, ASP.NET, Python, PHP, Typescript, Swift, and Erlang. Our specialists are proficient in a variety of technologies and frameworks used for mobile applications development (for both iOS and Android), desktop and web applications development, and integration. They continuously improve their skills and keep abreast of current trends and developments.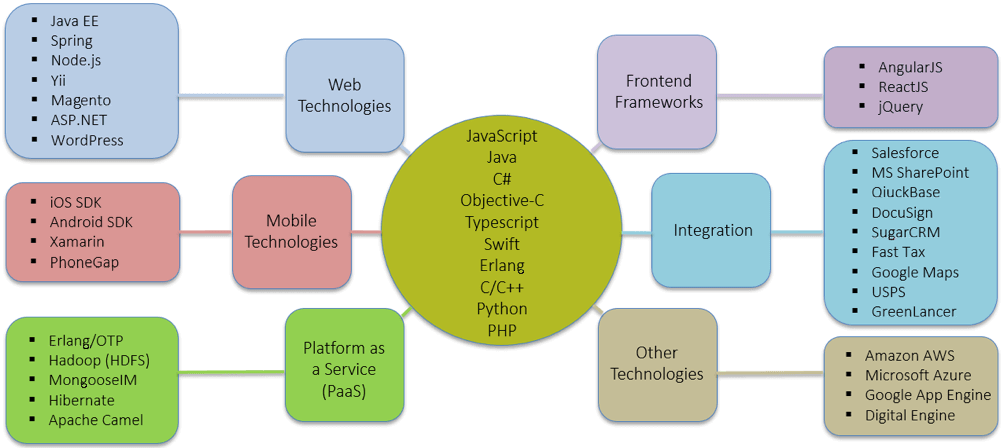 Our Approach
We develop customized software for all possible industries: Renewable Energy, Environmental, Health and Safety, Telecommunications, Health Care and Pharmaceutics, Transport, Government, Financial Services, Social and Communications, Food and Beverage, Real Estate and Construction, Automotive, Insurance, etc.
Our professional team provides support and maintenance throughout the entire software development life cycle. Depending of the project and its specifics, we are flexible and apply either Agile, or Traditional (e.g, Waterfall) software development methodologies to best meet customer expectations and business needs.
Benefits of Agile/Scrum Methodology
Easy adaptation to changing requirements
Guaranteed use of appropriate technologies/frameworks
Improved visibility into project progress.
Increased application elasticity
Maximized business value
Benefits of Traditional Methodology
The best choice when requirements are not going to change
Clearly defined phases, milestones and deliverables.
Easily measured progress.
Strong documentation
Accurately estimated total cost of the project
Our In-house Low-code Development Platform

To accelerate and simplify the development of quality enterprise-level solutions, we often leverage our in-house low-code development platform – UnityBaseNext.
It allows us to ensure a 5-10 times shorter time to market, minimized risks, scalability, flexibility, and cost-effectiveness.
Quality & Security
Being ISO 9001:2008 certified and adhering to provisions of CMMI and industry best practices, our company has developed and implemented a Standard Software Development Process for software development projects.
We also implemented an internal information security policy, and achieved certification under the ISO/IEC 27001:2013 information security management standard.
If you want to receive a consultation on Software Development from one of our specialists, please complete contact form.
If you want to receive a consultation on Cutting-Edge Software Development, please complete this form to contact one of our specialists.