Human resources management software (HRMIS) has evolved over the last few decades: it is much more than the consolidated list of employees for HR departments. Today, HRMIS is one of the most valuable resources for strategic insights in terms of talent management and the business efficiency of the company.
Managing human resources becomes a demanding and complex task that is impossible to do without high-quality technologies. The majority of businesses from healthcare, public, telco, manufacturing, and retail business sectors prefer building custom HR software to installing ready-made SaaS as it results in higher effectiveness in terms of functionality. 
This is one of our many complex projects for the public sector sponsored by the World Bank. At Softengi, we have accumulated impressive experience in building custom HRMIS for the public sector and are ready to share this unique expertise. 
The main goal of the project was to provide over 22,000 of the budget organization employees of the Republic of Tajikistan with the possibility to make their operational activities, such as people's management and payroll, more effective, coherent, and transparent.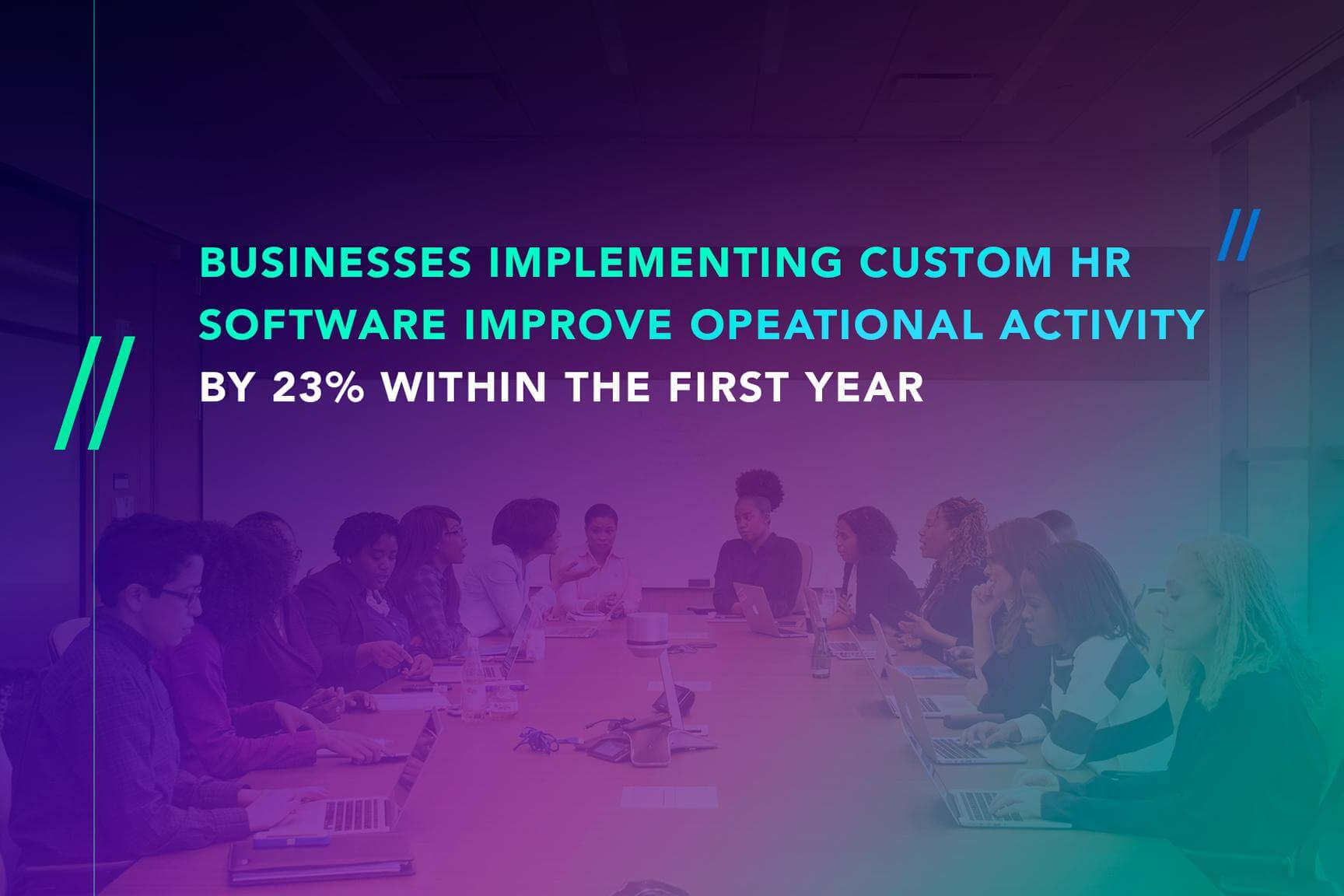 About the Project
Typically, HRMIS software assists with the traditional operational activities of the HR department, such as staff management, personnel onboarding and training, payroll and compensation management, pension and allowances management, etc.
In our case, HRMIS developed for the Republic of Tajikistan is supposed to support up to 10,000 simultaneous users who are geographically spread with a time of quick response to provide a seamless operational flow of HR operations within the whole country. So, the task was a bit more challenging compared to custom software development of HR software, yet we have managed to tackle it.
HRMIS Software Requirements for the World Bank Program
HR systems built for the public sector must be a bit more complex: they need to have multi-user access and stability at the same time. Not talking about the absolute level of security. They also have to be user-friendly in terms of content management and information exchange since they will be accessed from multiple websites by multiple users of different ages.  
Payroll, human resources management, and control on the basis of a cost center that emphasizes responsibility, transparency, and accountability at all levels;
Separation of reporting organizations in the structure of the budget organization;
A simple and transparent system of services and reconciliations;
Rapid and effective reporting;
A comprehensive and interrelated internal control system that provides a clear audit trail and identification of the initiator of each transaction, as well as identification of the terminal used.
Core modules of the HRMIS system we developed according to the custom requests of the government of the Republic of  Tajikistan. 
1.    Module: Employee data. Since human capital is the most valuable resource of any organization, keeping all employee data centralized for its timely update is important for a business of any size. This module accumulates all possible personal information of the employees, such as education, contact information, skills, awards, etc.
2.    Module: Budget Organization Structure with organizational structure, personnel & staffing, tariff system of salaries, and the registration of civil service positions submodules. This custom, non-traditional module for public organizations includes data about budget organizations, accounting information for various positions, qualifications, types of positions, etc. 
3.    Module: Position Management, which accumulates all the data about current positions in the public sector (previous positions, orders, current positions). This module allows the accumulation of all historical data about employees' positions for more effective hiring and transferring processes. 
4. Module: Personnel selection and recruitment with leave management as a submodule for storing and managing the information about leaves. This module contains all the information about all types of leaves ( sick leaves, maternity leaves) inside the system. Performance appraisal is another submodule that will be included in personnel selection and recruitment.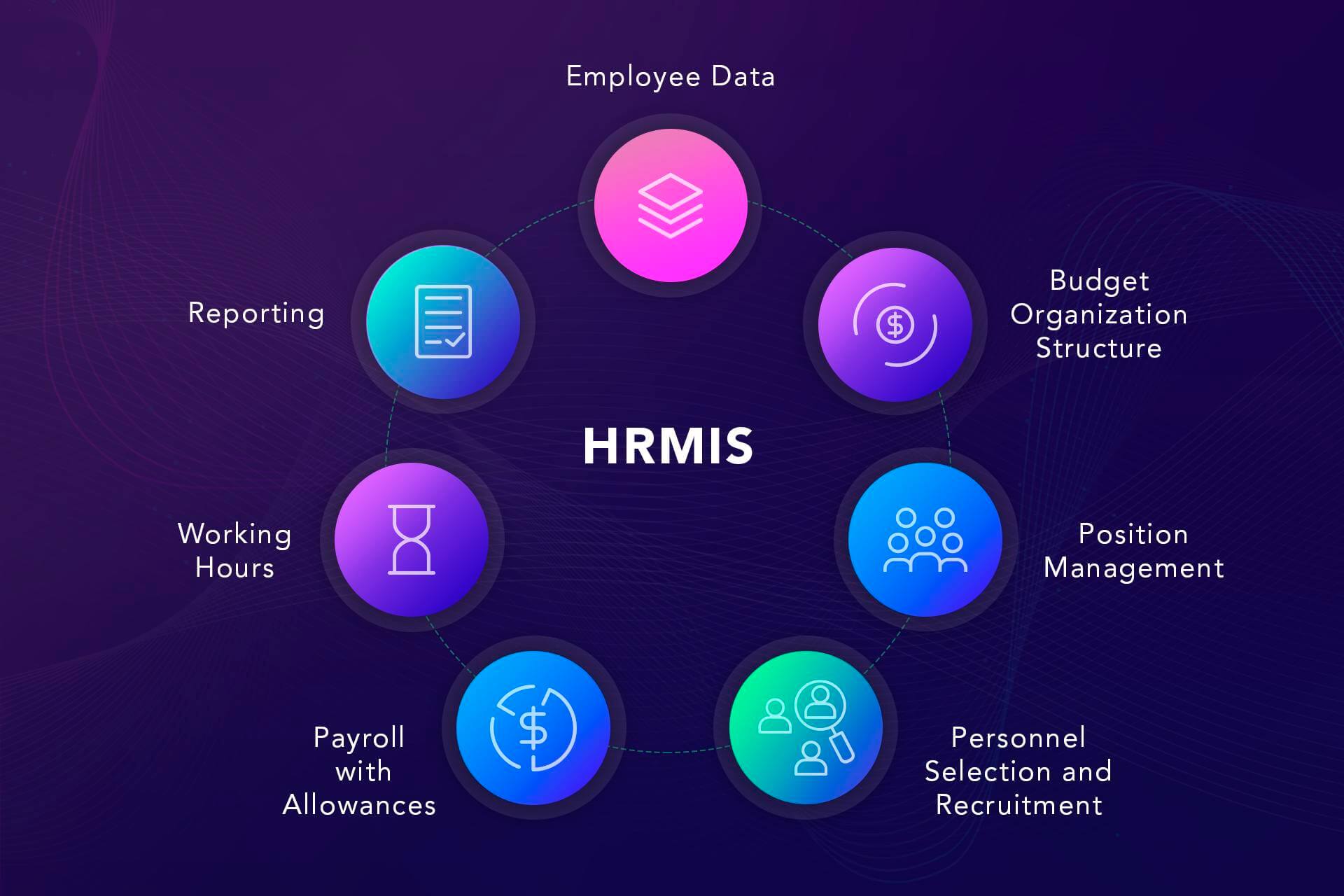 5.    Module: Payroll with allowances and additional payments and staff payments submodules is designed for storing payroll processing data according to a number of criteria, such as taxes, deductions, benefits, etc. 
6.    Module: Accounting for working hours. Module for tracking the man-hours of the employees in the public sector. This module is developed for storing and processing information on payment cycles, types of payments, and data on employment. 
7.    Module: Reporting. Creating visual reports comprehensible for non-technical employees from the HR department. Reporting is one of the most valuable functions of HR software because visualization of complex data must be comprehensible and easy to use.
8. Integrations with existing public systems were one of the most complex tasks of the HRMIS development for the Republic of Tajikistan as the system has to be integrated with ERP modules, the Tax Committee of Tajikistan system as well as the national system of financial management – TFMIS. 
Custom Software Development Benefits
Many companies can't see the difference between custom software created with their companies' goals in mind and software as a service. As a rule, even ready-made SaaS must be upgraded and improved to fir the operational model of the company. More than that, custom software, such as HRMIS we have developed for the UNDP program, has a number of indisputable benefits:
Security. When developing an HR system, special attention should be paid to security, especially in the public sector. Not all companies can choose cloud storage for their information systems, which is why it's adequate to offer on-premises option;
Response time. Despite an incredible amount of users ( more than 22k (the architecture of the system presupposes more than 500k users!) The system's response time must not be more than 7 seconds;
Support of 22,000 users simultaneously located in geographically various regions;
UI/UX design should fit the broadest target audience. Thus, it should be intuitive, user-friendly, and adaptable;
Reports. One of the main goals of the HRMS systems is the analytical reports that can be generated for the HR teams. Comprehensible and visually appealing statistics result in data-driven tactical decisions.
Our long-term cooperation with the World Bank is still not over, so it is early to make conclusions about the results of the HRMS software implementation. One thing is clear: the digitization of the HR sector is inevitable because people have always been and will always remain the most valuable resource of any company. Only responsive and secure information systems can help in managing the growing number of employees in public and private companies.