Today, local businesses experience difficult times as the major retail giants are rapidly taking over the market. Especially in the Covid era, when the web has become the most significant source of information about products and services available on the market, it has become even more difficult for local companies to survive, as large international enterprises have long established strong online presence. 
Payris noticed this injustice and designed a concept aimed at matching local customers with neighborhood suppliers. The idea is that app users create a digital wishlist, where they define what products or services they want so the system is able to find the needed items among the offerings of local producers. 
Softengi undertook the technical development of a wishlist app with matching algorithms. The development team designed both mobile and app applications separately for consumers and suppliers with appealing UI/UX design and gamification elements.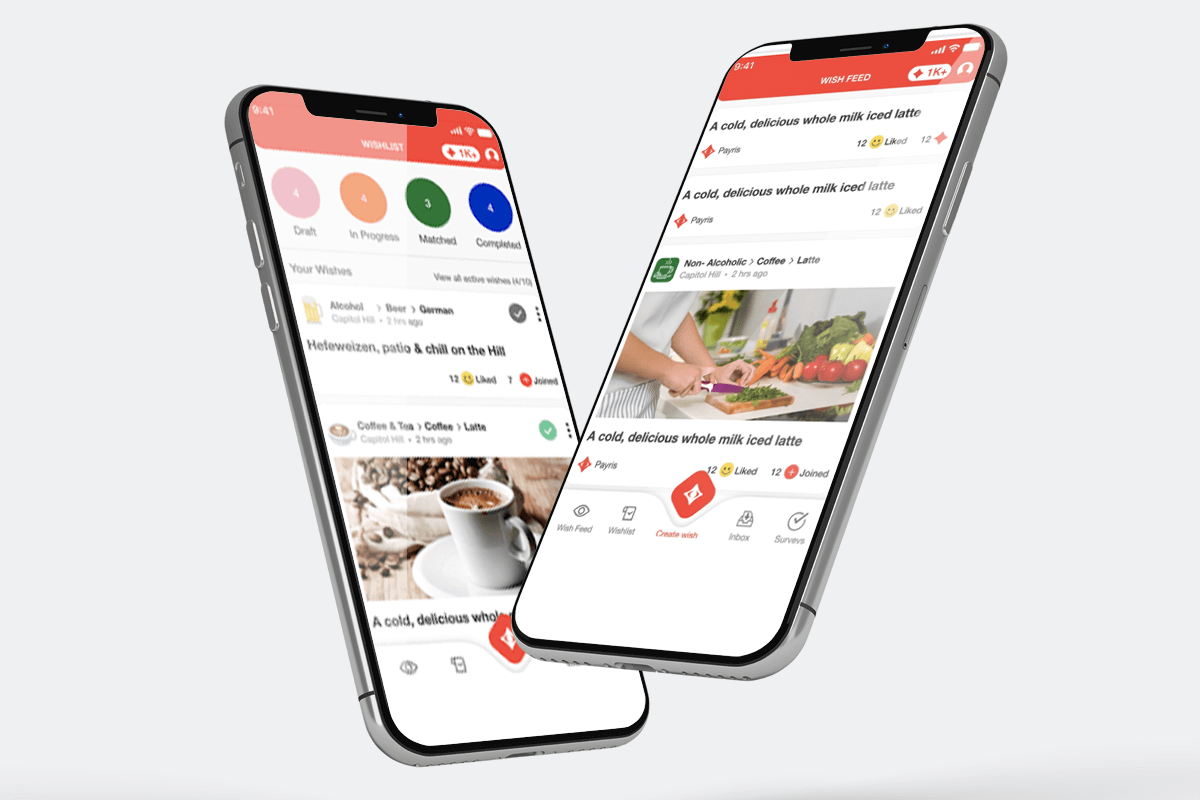 Challenge
By approaching us, Payris wanted to develop a two-part platform, one for suppliers and one for consumers. In the consumer application, it was important to create a user-friendly interface that would allow users to easily select products that they need, so the system could find a suitable good in the list of producers' offers available in the supplier's app. 
Such matching is a complex task as it requires smart algorithms that could automatically find appropriate products by identifying similarities. In addition, the solution has to be convenient and appealing enough for users to successfully implement the intended concept. 
Augmented Analytics – a New Step of BI
Matching Algorithms App: The Solution
Softengi developed a wishlist app with matching algorithms for Payris. The solution embeds a cross-platform for suppliers and consumers. Consumers form their needs as desires and place them on an appropriate module. Additionally, to encourage buyers to add more desires and share their preferences, Softengi has introduced gamification elements, namely an in-app reward system, badges, progress boards, and social-based interactions.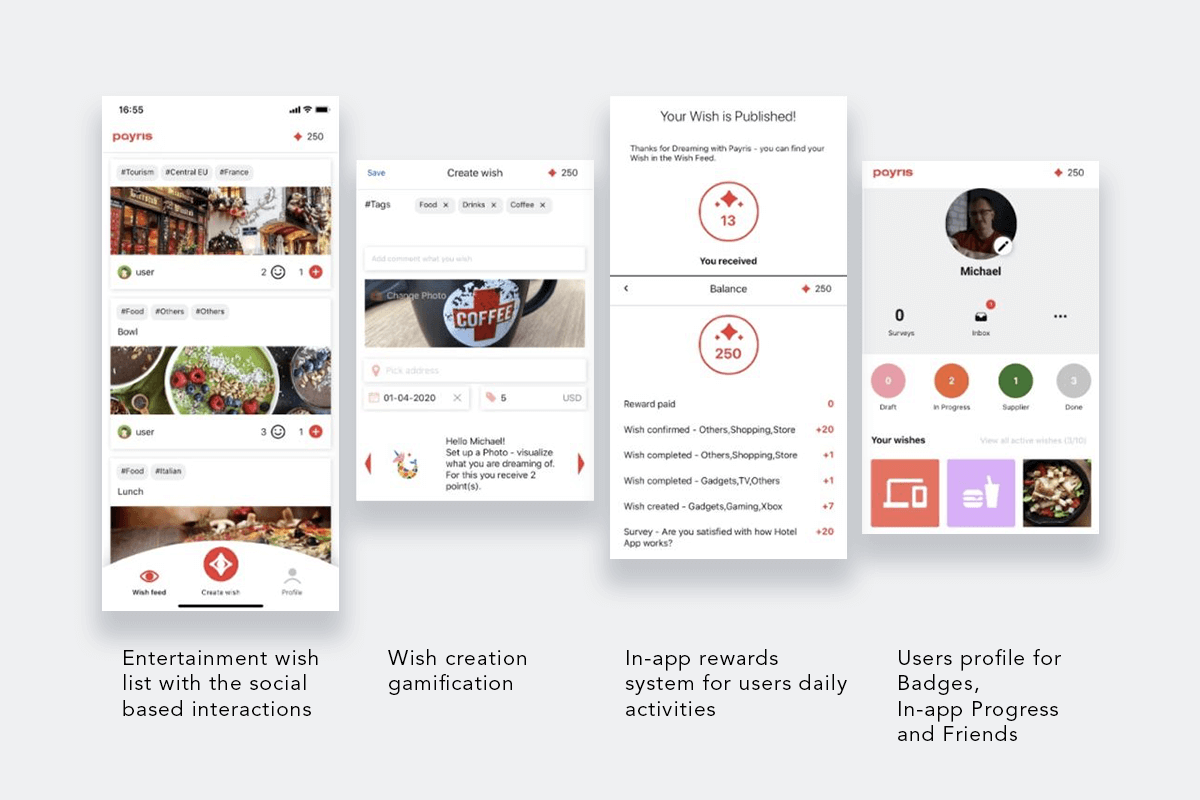 In-App Reward System 
The wishlist app with matching algorithms also offers an appealing reward system. Users can get rewards for completing surveys about their buying habits and preferences and, as a result, provide valuable market data to local businesses. The rewards can then be cashed out. The system is financed by suppliers, who, for a certain amount of money, gain access to important information about the needs and wishes of local consumers, which, in turn, allows local businesses to tailor their offers and generate more customers. 
According to the Gartner report on gamification, more than 50% of surveyed executives are applying some sort of gamification.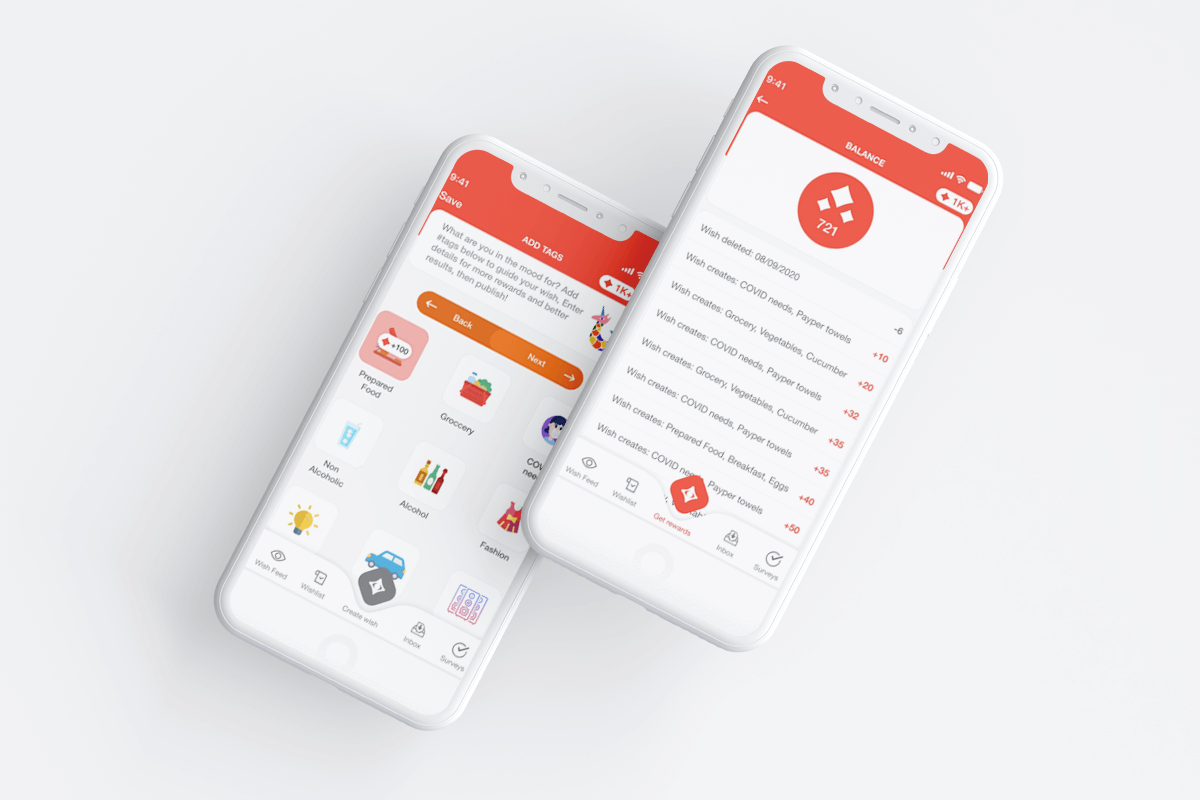 Learn more about using Gamification in Retail.
Appealing and User-Friendly UI/UX Design
As the world becomes increasingly digital, more and more app products emerge in the market. Competition is fierce, and users are becoming increasingly demanding of software products. The question is, what distinguishes a successful application from an unprofitable one in today's market? The answer is an intuitive and user-friendly UX/UI design experience. 
Softengi designed a convenient user interface and developed an engaging user experience for the Payris app. The user-friendly layout of the application functionality, interactive elements, easy navigation, and smart gamification features make the wishlist app with matching algorithms engaging and appealing for all users. Moreover, a consistent design allows the app to facilitate collaboration between consumers and suppliers, making the matching run smoothly.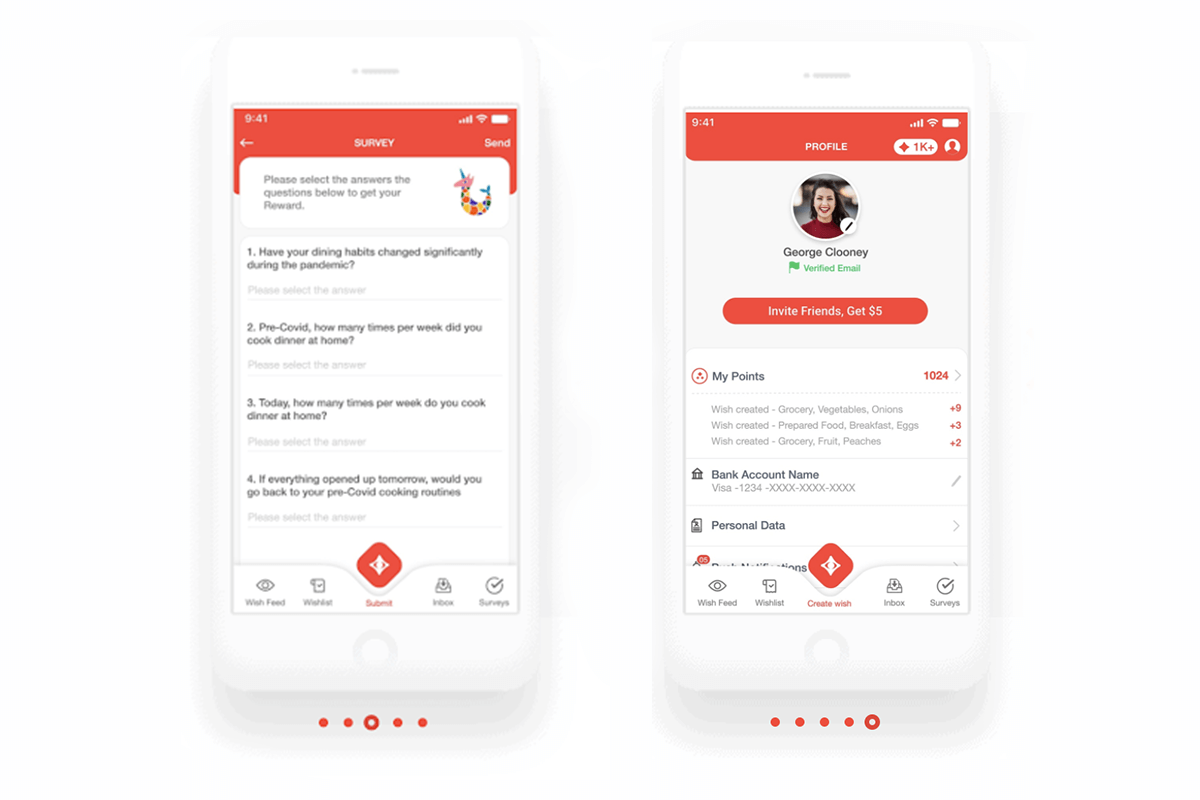 Result 
The wishlist app with matching algorithms streamlines the process of local product discovery, enabling local companies to connect directly with customers looking for food, experiences, products, and services in the vicinity. The app also encourages users to take charge of their consumer destiny by controlling and monetizing their data.
Technologies used: React Native, Python, Django.
After the successful partnership with Softengi, Payris launched its wishlist app with matching algorithms firstly on the Ukranian market and after in the USA. In September, Payris announced a number of community partnerships with service and product suppliers in Washington, DC, bringing rewards directly to customers for utilizing the Payris wishlist app with matching algorithms. Today, the company successfully operates in America, Ukraine, and some other European locations.