We offer Salesforce Commerce Cloud solutions to extend your business experience in the digital shopping industry. It is cloud-based software, aimed at changing and improving the way customers shop and retailers sell. We use digital possibilities to widen the horizons of businesses profiting from the newest industry trends.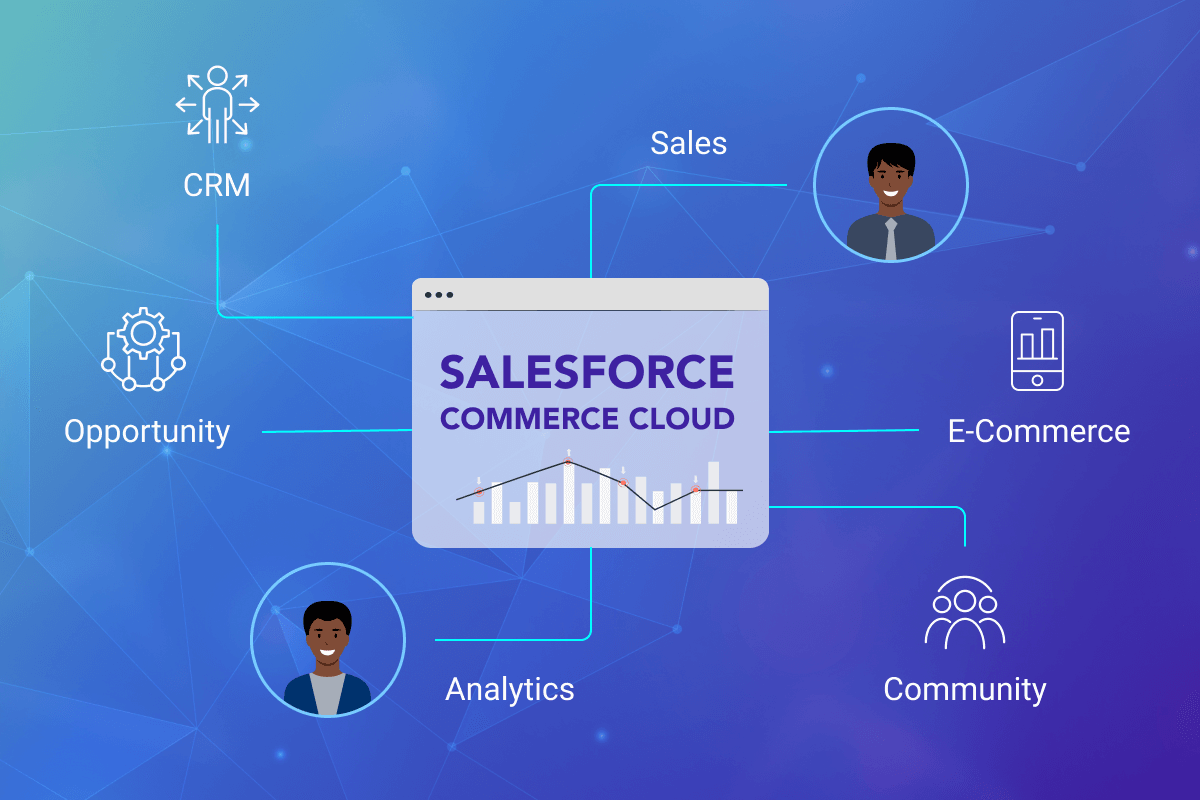 Perks of using Salesforce Commerce Cloud solutions development with us:
We help to empower the Sales Team
Commerce cloud development is constantly growing exponentially. By this technology application and integration, Softengi helps sales teams gain valuable insights into customer preferences to tailor sales strategies to customer needs and desires. With this newest technology, we provide useful insights from customer data, which boosts sales by making purchasing recommendations personalized to each customer. We help to sell smarter and innovatively with up-to-date technologies and skills.
We enhance the CRM System
As Salesforce Commerce Cloud services provider, we understand that Customer Relationship Management is one of the most complex aspects of every business. By Salesforce solutions development, we help our clients effectively manage communication and interaction with current and potential customers, guiding them along the most appropriate path. Business growth, customer management, smarter marketing. With an improved CRM system, we will help to boost sales and subsequently generate more revenue.
We extend Digital Commerce Into Stores
With an omnichannel Salesforce commerce cloud approach, Softengi helps retailers to provide a compelling digital shopping experience for consumers. We aim to leverage customer data from marketing and sales for you. For that, we establish the commerce cloud platform, which is able to engage with buyers at any digital touchpoint.
Softengi's developers have an excellent technical understanding of both Salesforce languages and frameworks and key technical aspects of cloud integrations. Because we have substantial experience in data migration between systems and integrating it.
We know how to use and apply the salesforce commerce cloud right for your business success and will be happy to do it for you. Our expertise determines the best results for our clients.