The client, an NGO organization from South Africa called TeenGeeks, decided to create a platform for online education that would combine the best features of the edEX and CodeBlocks and provide more children with access to computing education.
The Softengi team tackled this project with enthusiasm and inspiration. After all, we see digital transformation as our philosophy, which is why we are thrilled to help with computing education.
That is how Softengi got the request to build a modern online education platform for thousands of young students called Ms. Zora. This AI-enhanced platform embraces the functionality of video course storage and a learning management system.
A database of online video courses where all the participants can register and pass a certain course and receive the completion certificate;
A learning management system for the education of the students on all levels.
Read more about E-learning Development Trends from this article.
Online Learning Platform Features
An important feature of this learning management software is the integration and the possibility of adaptation of Ms. Zora to the South African educational system. The majority of LMS systems require integration, regardless of whether it is integration with the ERP of the governmental systems.
Using this online platform, students of all levels (from elementary school to college) and across disciplines (such as math, computer science, language arts, and social studies) can learn remotely, improving their skills step by step. More than that, the system is purely interactive: educators share stories, exchange resources, and ask students questions.
Using Artificial Intelligence algorithms, we have also managed to improve the system with "smart hints" and automatic task checks.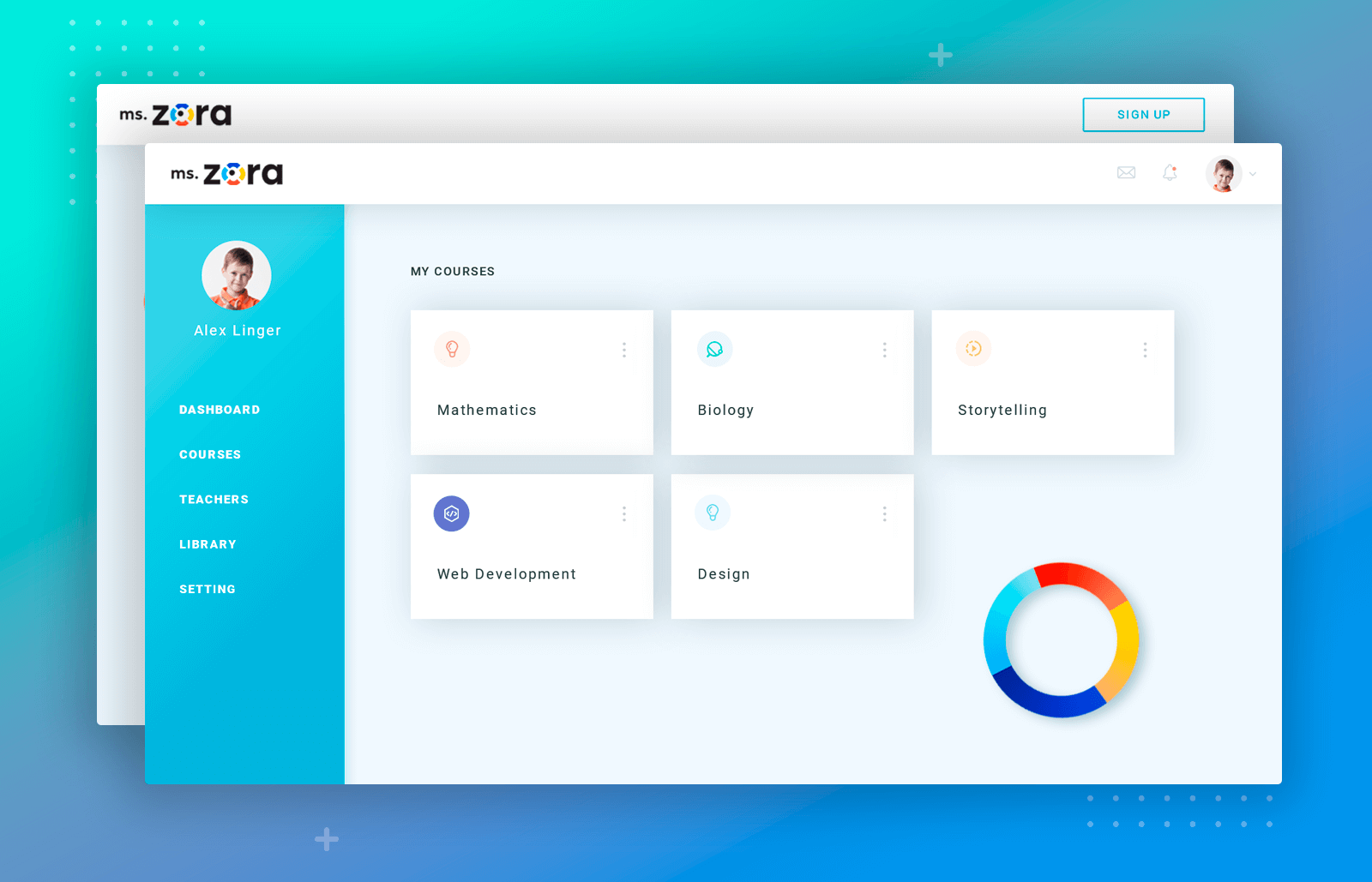 E-Learning Platform Development: Using Blocks
Several words about the educational approach of this system. The learning process is done with the help of code blocks. This approach is visual, easy to perceive for multiple users, and efficient.
Blocks are puzzle piece shapes that are used to create code; 
In addition, each student can program his/her own interactive animations, stories, and games;
Code block structure helps young people learn to think creatively and systematically.
That's how children are taught robotics, one of the most perspective and interesting technological directions today. Gamification is one of the major educational trends today, according to the World Government Summit, so it's no wonder that the most prestigious tech schools tend to implement it all over the world.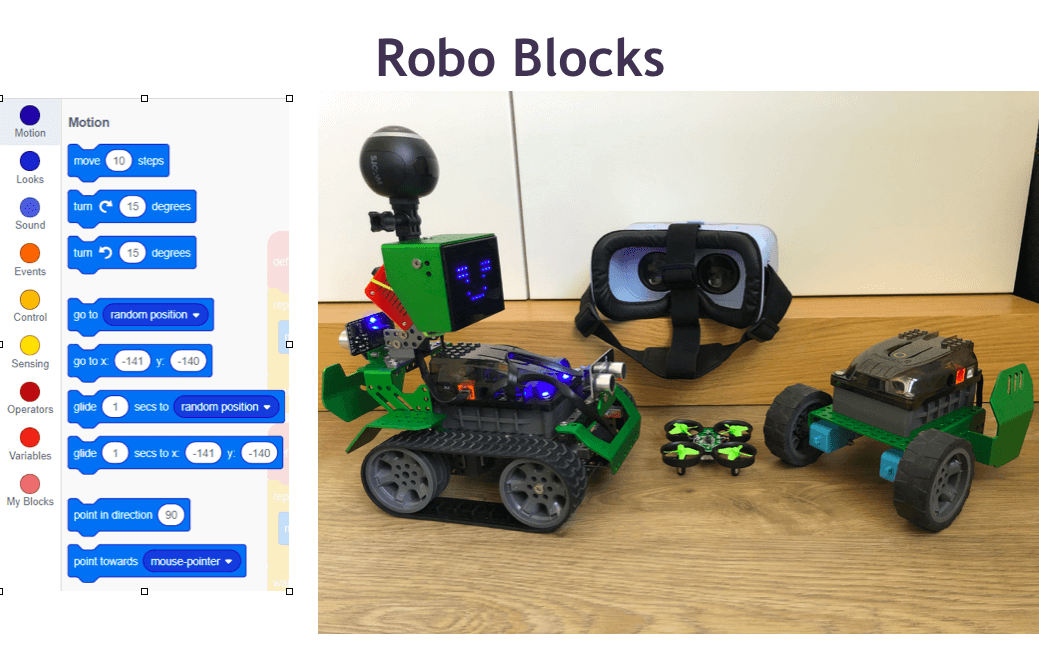 From a technical perspective, this is a user-friendly web application, an e-learning system, or a learning management system (LMS). The development of this type of software requires experience and expertise because UI/UX design, thorough QA, and adaptability have paramount importance.
Learning management system development today can be a real investment for any educational institution or a business because the trend for remote training and education won't go away. More than that, the emphasis will be made on microlearning and experiential education.
According to IT Web, the virtual intelligence educational platform Ms Zora will be introduced in 70% of SA's 24,000 government schools by 2023.