A few words about our client. MicroTechniX is a company that specializes in the automation of laboratory processes. The company's team takes care of the entire lab process from research and development to after-sales, such as maintenance and repairs.
We assisted Microtechnix in building comprehensive visual analytics of one of their core processes: lab equipment utilization. Before diving deeper into our project- BI services for this company, we see it necessary to explain some terms, like "cytomats." Cytomate is a 100% automated incubator for cell growth with a wide range of temperatures and humidity parameters. We have built an online intelligence visualization of the cytomates usage and capacity for a specific time period. A peculiar feature of this report is that Power BI will update the information in the dashboard automatically once new data is entered into the system. Thus, our client's team received a comprehensible dashboard with the online visualization of the lab equipment data.

What tools did we choose for providing the most effective Business Intelligence services? Power BI, the solution that was named the leader by Gartner for 12 consecutive years. Power BI helps companies to accumulate valuable data of various formats in one place and visualize it so that anyone, even the person unfamiliar with statistics and business analysis can understand it quickly.

More than that, Power BI allows building a report on a special dashboard, connecting this report to the company's database. Here are Power BI Dashboard Examples we built for our client

Visualization of the Equipment Utilization/ Capacity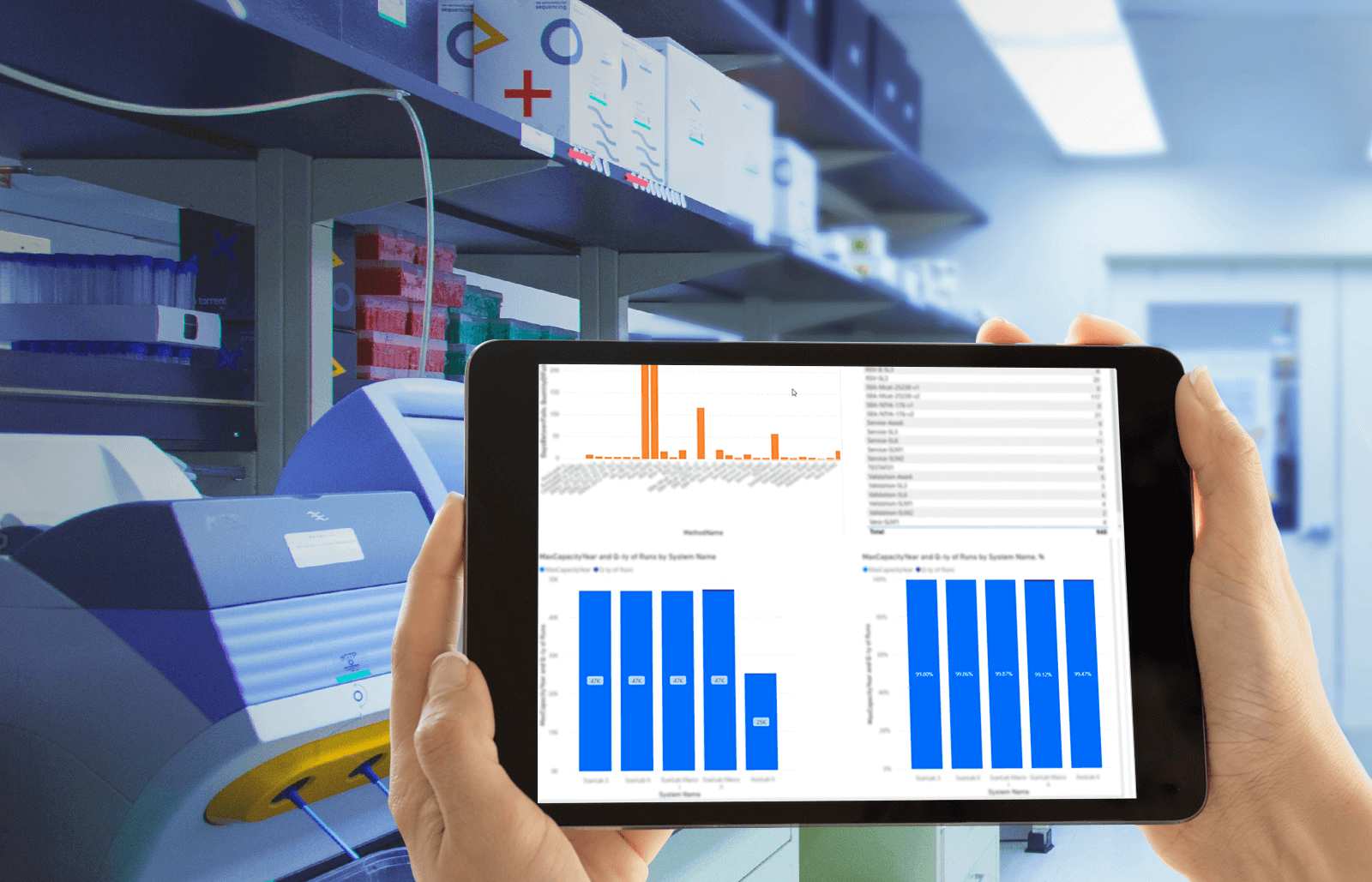 POWER BI ADVANTAGES FOR DATA VISUALIZATION

Visualization of data in comprehensible forms: bars, scatter plots, tables, heatmaps, histograms, etc.
No specialized technical support is required
Creation and adoption of reports for different media ( web, mobile, printed)
Various data types transformation functions
Supporting various data sources ( data upload from Excel, CSV, text files) and the possibility to unite them
Possibility of creation of rich personalized dashboards
Rapid and secure reports extraction
No memory of speed obstacles ( data retrieval and processing is quick)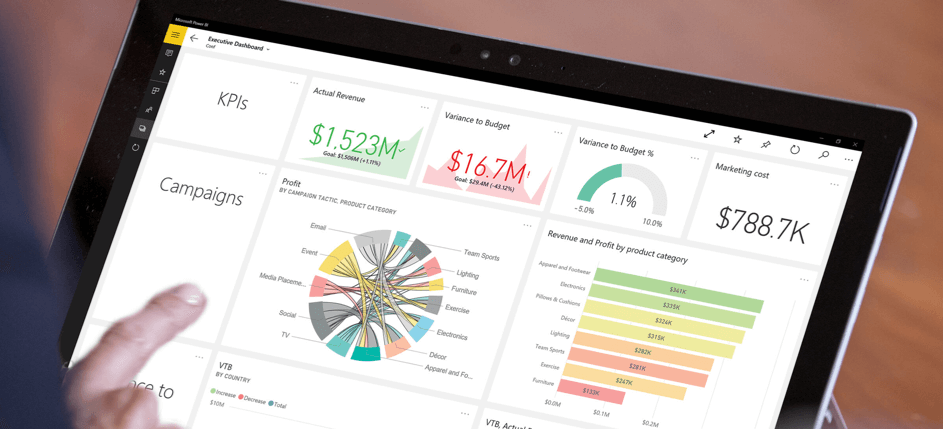 Today most companies choose Tableau or Power BI systems for making data available for even non-technical employees. Data accumulation and visualization with the help of BI systems is the first step to the implementation of transparency principles in the company and to deeper and more data-driven decisions.
The next step of BI systems natural development is augmented analytics, of which you can read in this article.