In recent years, digital design gained significant importance in the tech world. As the commercial world evolves at a rapid pace and customer demands become more sophisticated, newly emerging applications cannot survive without a comprehensive design.
Neccton, an online gambling software provider, approached Softengi in order to develop a quality website on par with desktop and mobile applications, taking into account all the nuances of the platform's complexity. Softengi was chosen by Neccton due to its extensive experience in the UI/UX design outsourcing as well as successful collaborative work on the other company's projects. Creating UI/UX Design Outsourcing for Player Tracking Software was a quite challenging task, but Softengi succeeded in achieving defined objectives.
According to Forbes, high-quality UX is a key factor showing how companies run a business.
About the Company and Its Player Tracking Software 
Neccton is an Austrian gambling service provider. It offers analytical software for AML, fraud detection, responsible gaming and aCRM. The solution is based on top-notch technologies such technologies as Artificial Intelligence, Machine Learning, and Big Data analytics. The Neccton's player tracking solution is applicable with various gambling systems and contains a lot of features and functions like incident management, player profiling, metrics tracking and much more. As the system is very complex in its structure and may be difficult to understand, a simple and intuitive UX/UI Design for Player Tracking Software was the main requirement of Neccton.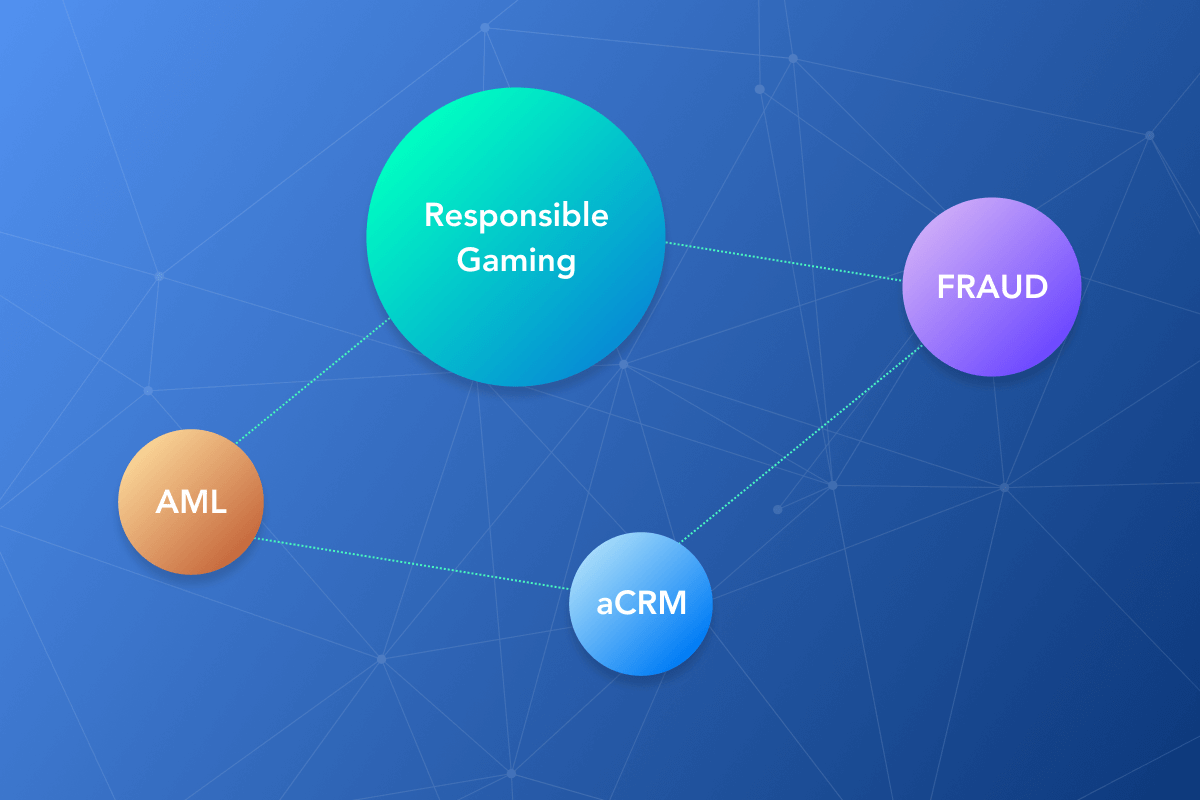 Challenges in Development of the UI/UX Design Outsourcing for Player Tracking Software
The challenges Softengi encountered during development:
Data formatting and its visualization;
Structuring of complex embedded units;
Creating an impersonal design for integration with external systems;
Ensuring that the gambling software design is compatible with the style of other interfaces.
Data Formatting and its Visualisation in the Player Tracking Software
The Neccton's solution manages a large amount of data, which is continuously growing, therefore the main question was how to visualize this data so that it is easily comprehended by users. The Softengi team decided to implement various visual elements into the UI/UX design outsourcing for player tracking software such as graphs, tables, dashboards, to make it as user-friendly and intuitive as possible.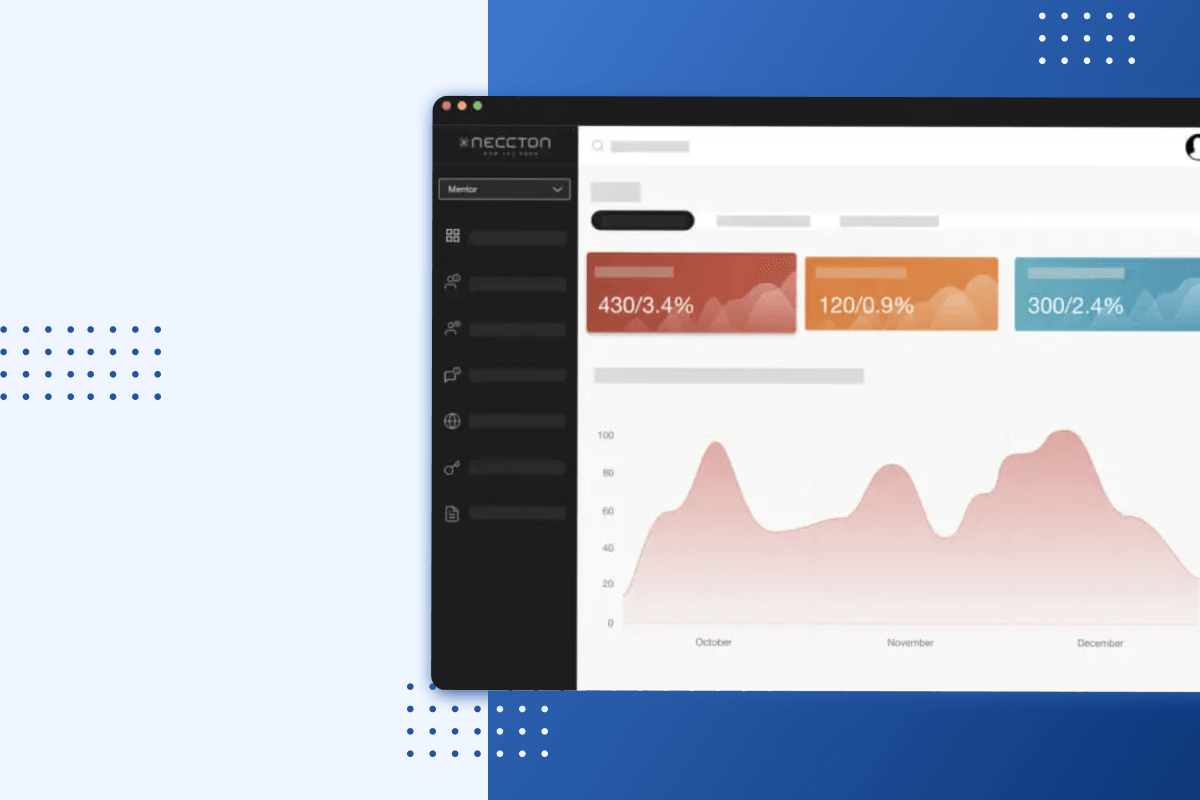 Structuring of Complex Embedded Units in the Player Tracking Software
The whole solution is very complex in its structure. It contains many different blocks that are responsible for various operations as well as involves few users roles that have different access levels and functionalities features available. Softengi had to consider all this complexity and create a convenient and clear interface structure as well as layout, so that users do not need to take any onboarding or training.
Creating an Impersonal UI/UX Design Outsourcing for Player Tracking Software for Integration with External Systems
The solution refers to software that users can integrate into their internal systems. For this, the platform must be partially depersonalized in order to be combined with software from other companies. That's why the Softengi UX/UI designers developed a feature that would give the ability to add and remove the Neccton logo at will.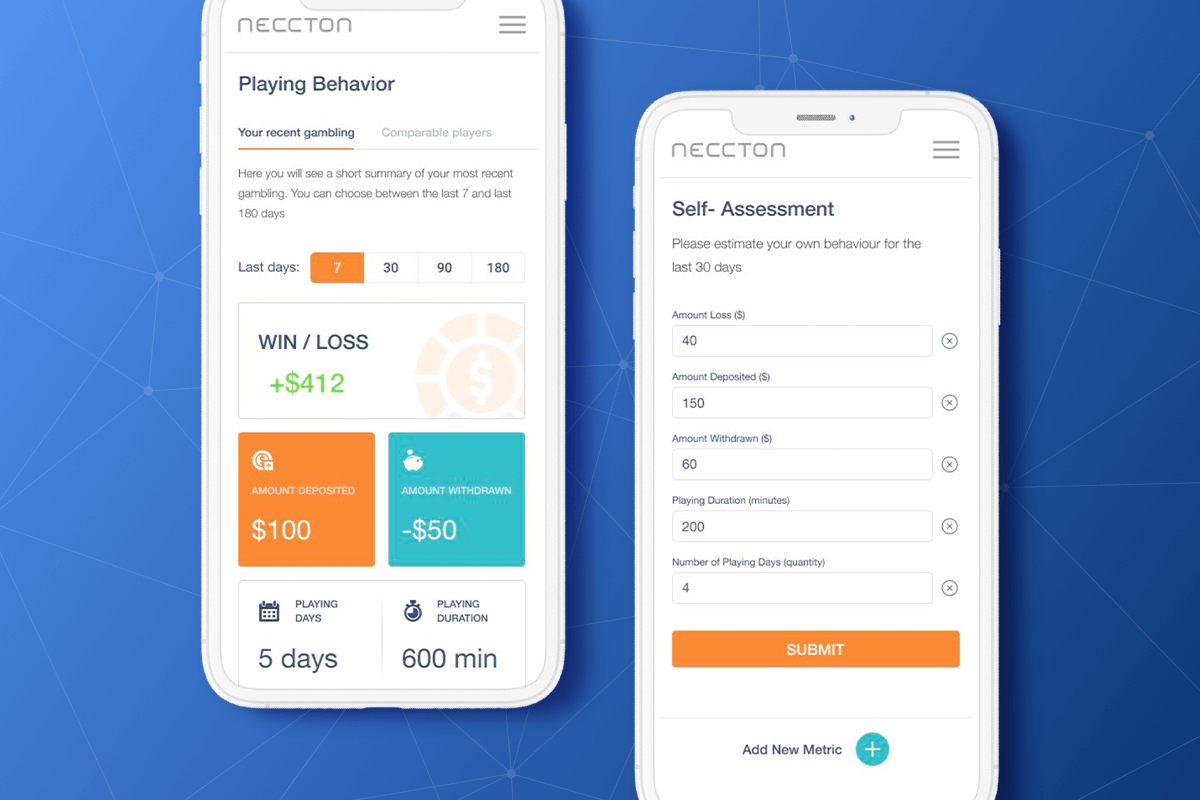 Ensuring the Style consistency of the Player Tracking Software and Other Interfaces
As the solution must integrate with a variety of external systems, its UX/UI design has to be universal in order to blend in with a variety of other interface styles. Therefore, Softengi developed several UI styles, paying special attention to colors and their compatibility.
The Solution: The Desktop Design for Player Tracking Software
Sotengi developed a beautifully designed and fully functional website for player tracking software of Neccton, making it intuitive, appealing, and user-friendly. The Softengi team used all types of modern web development and applied various maps, fonts, and icons, making the website as well as the desktop application highly customized. Specifically, the team integrated analytics modules into separate dashboards, added a large number of visual elements to make data easier to comprehend. Thereby, mentors who guide their players have a better view of the players' risk scores in an appealing and comfortable-to-use panel, so they can easily track which of their players stands at high risk, what percentage has recently moved into high risk, and how many users have moved out of high risk.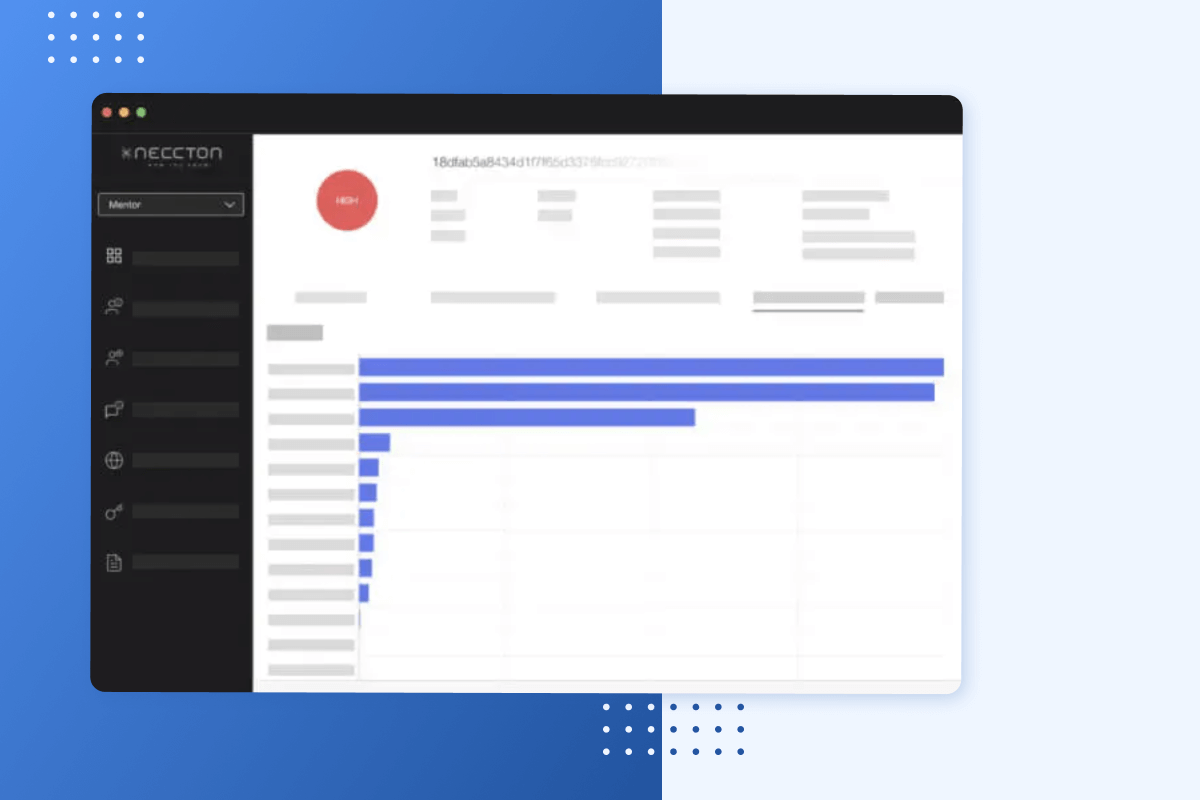 The Solution: Mobile Application Design for Player Tracking Software 
Softengi also designed the interface for the Neccton's mobile application. The UI/UX design outsourcing team helped Neccton reach its vast audience through mobile app development. The mobile application is divided into three main modules for each role group, among which are players, mentors, and system operators. For each of them a separate block with a unique interface and different available functions are designed. For example, the players group has panels with playing behavior, self-assessment, results, trends, risk scores etc. Mentors, who guide players and monitor their results, have a live metrics panel, which allows them to view players' performance, a player info center with player profiling, and a player management panel for advanced guiding. In addition, there is an access management block, which is designed for admins, so that they have access to a higher level of control over the platform and its participants. Softengi has put a lot of effort into clearly structuring the app and creating the design that will support the application usage.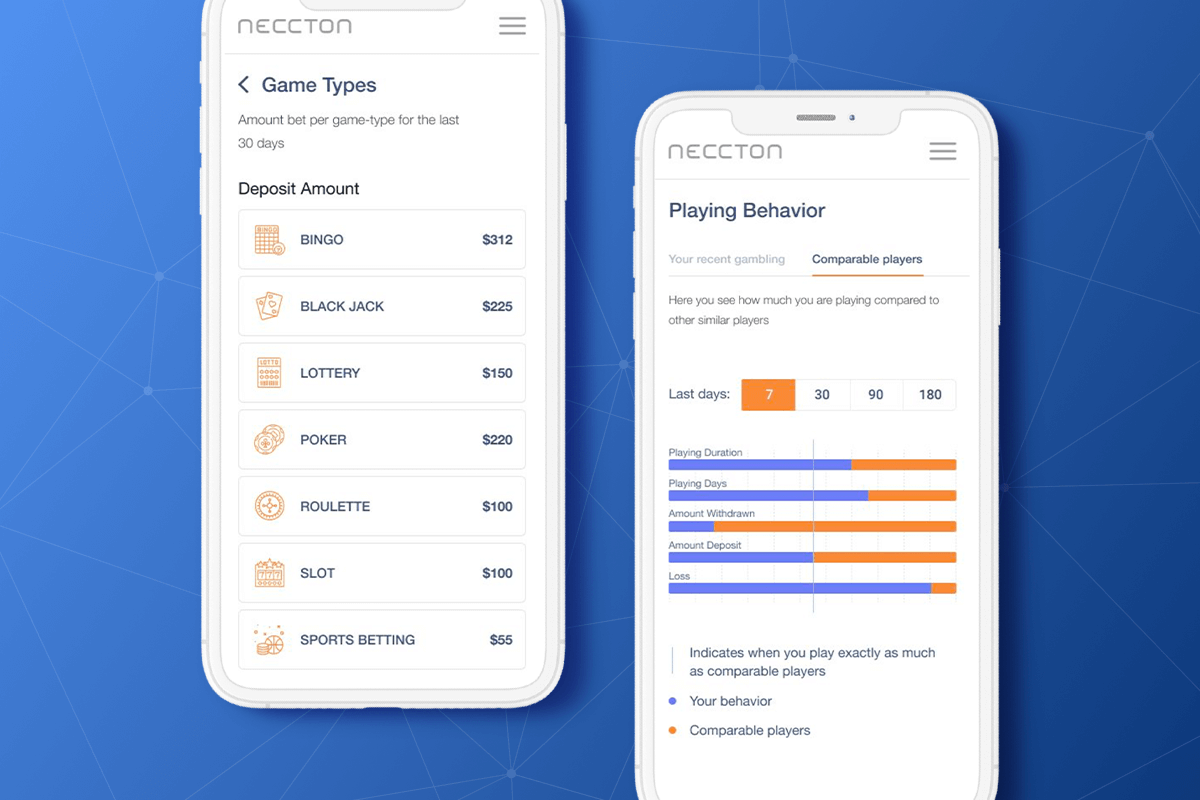 Final Words
The consistent and user-friendly design, as well as easy-to-use and efficient desktop and mobile applications, are more than half of the product's success. When developing a UI/UX design outsourcing for Player Tracking Software, Softengi took into account all the specifics of this complex platform, the objectives set, and the capacity to scale in the future. As a result, Softengi created an intuitive interface that doesn't need any onboarding, an impersonal design that blends easily with any other external system, as well as well-visualized big data in an understandable form for users. Now, Neccton has all the benefits of a consistent and appealing UX and UI design.
Read our article about outsourcing of UI/UX design.