Softengi is committed to the protection of the environment, health, and safety. Recent changes in the energy sector have brought new challenges to coal mining companies. This is why we promptly facilitate them with the best personnel safety systems. 
About the Client
Our client is a large mining enterprise. Their IT system had moderate complexity with standard software tools to manage the shifts, personnel database, assets, and equipment repositories. The company used wireless connectivity for surface-underground communication.
They also complied with the coal mining safety regulations. These standards mainly concerned rescue plans, work instructions, and incident control.
The enterprise aimed at the highest production volumes and return on investment at an acceptable risk. This company showed genuine collaboration with us, sharing the details of their work processes.
Current Concerns of Coal Miners
American EIA states that lower natural gas prices made coal less competitive for power generation. That is the reason why occupational safety in coal mining was not given the same attention. And lack of safety is an issue between a company and its employees.
Many of the hazards can now be predicted and reduced. These are bursts of methane and coal dust, coal bumps, landslides, and cave-ins. In many cases, technical means can predict casualties and save lives, such as data transmission via IoT, underground radio tracking, and advanced connectivity options. As emergencies occur, safety specialists unite in the twofold OP effort to Optimize rescue and Prevent casualties. Ultimately, the project was aimed at raising miners' safety to the next level.
Our Client was convinced that their underground personnel safety system could perform better. The new system should significantly decrease casualties. There were two main concerns. 
Insufficient connectivity
Current state of connectivity
Issues in connectivity
Requirements for connectivity
The underground workers had means of two-way communication with the surface for the emergency response.


Connectivity with the surface was unstable.
When it was available the communication was not effective in the rescue efforts.


Miners needed more effective connectivity.
Miners needed means of communication within their group.
Insufficient tracking
| | | |
| --- | --- | --- |
| Current state of tracking | Issues in tracking | Requirements for tracking |
| The above-ground personnel were able to define the pre-accident location of the underground miners. | Pre-accident location could be insufficient or misleading for effective rescue efforts. | The company needed a more effective missing personnel tracking solution. |
Softengi's Solution for Asset Tracking
Softengi developed an Integrated Personnel and Equipment Tracking System with the Mobile Radio Communication functionality. For better results, it reflected the current manufacturing process. To implement OP and equipment tracking efforts, the System focused on 4 directions: track, collect, display, and communicate.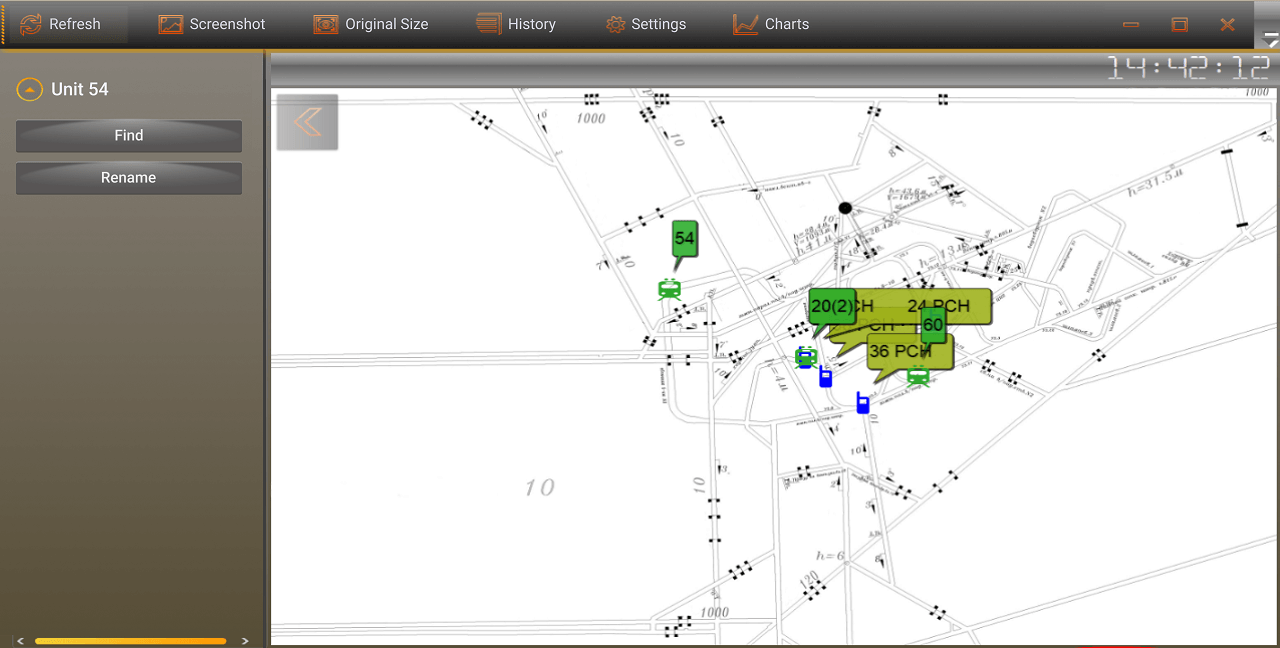 Components of the System 
The System consists of 4 components:
The software on surface computers;
Tracking devices;
Portable gas readings transmission devices;
Communication devices for miners and dispatchers.
Main Functions of the System
| | |
| --- | --- |
| Concerns | Solutions |
| Insufficient trackingInsufficient connectivity and communication optionsLack of data for decision making | The System can track underground miners 24/7 using RFID and GPS. The signals from radio transmitting modules include the ones from miners' head-lamps and gas-detectors. The System can track assets, including pieces of individual protection and other equipment.The System can continuously transmit miners' gas-detector reading based on IoT to predict casualties. The software of the System operates databases for process acceleration. The System can support enduring and multichannel cellular and radio connectivity for underground-surface and underground-underground communication. |
Results of the Project: Optimized Rescue Efforts
Based on the System's data, surface managers can start a general, local, or individual alarm. To immediately detect miners, we introduced a "Rescue" map. It displays all the miners and tagged objects. To detect a specific miner, a manager can search by their name, and the System will show them based on RFID.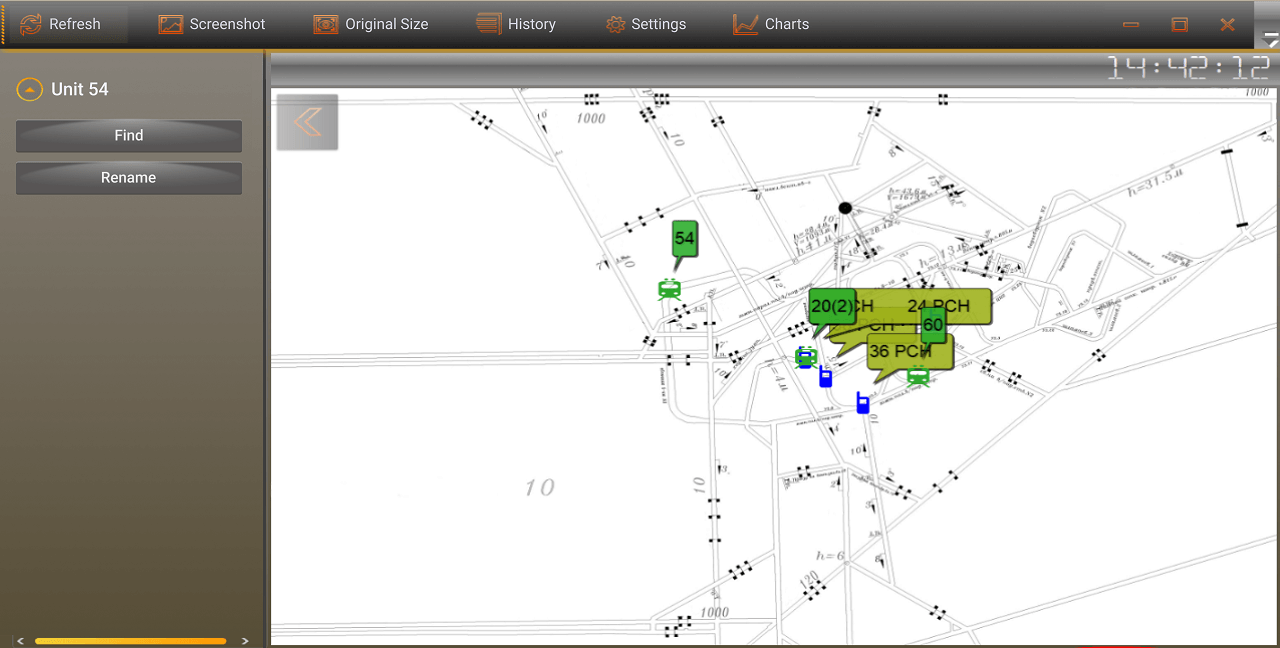 For better decision-making, it also retrieves data from all related repositories: personnel, shifts, equipment, assets, cargoes, and historical data.
To safeguard the communication among the rescue team, management, and miners, we offered a number of channels. They work on underground cellular and radio connectivity at frequency bands of 2.4-2.5 GHz. This is the same frequency at which Bluetooth and Wi-Fi standards 802.11b, 802.11g, and 802.11n operate. 
Prevention of Natural and Man-Made Casualties
Massive volumes of gas data from miners' gas detectors is the basis for explosion threat analysis. This allows for in-time prevention of gas explosions.
The best way to prevent man-made emergencies is to digitize the work process with personnel, shifts, and assets. Now, managers can have quick access to personnel underground work hours, qualifications, and medical examinations to form balanced shifts.
The System can also track cargos, equipment, and rolling stock like monorails, locomotives, trolleys, shuttle cars, scoops, and containers in real time. Now, managers can know at any time the location of the assets, manufacturer's information, history of use and technical maintenance.
In this way, the miners can always have a connection with the surface and in their group. The managers can always "see" everything going on underground and have full information regarding the status of personnel and equipment.