Computer Vision Services for Businesses?
Computer vision is just one of the technologies that are united under the name AI ( artificial intelligence), yet the value that it can bring to businesses is truly enormous.
Why do modern businesses that choose digital transformation as their core philosophy place a bet on computer vision to deal with multiple challenges?
1. Indispensable technology for manufacturing, retail, construction, healthcare, logistics and many other niches.
It is difficult to find the business sector that would not benefit from the Computer Vision implementation. Computer vision can be applied in almost all business sectors today. With Computer Vision solutions it is possible to increase the level of safety, decrease risks, and monitor quality of various processes. Marketers use computer vision for better understanding of their customers. Manufacturers use computer vision for quality control at the production line often but this is just one of the use cases.
Furthermore, Computer Vision and AI can be used to improve the health and safety of workers on objects of manufacturing. In particular, it concerns hazardous industries such as mining industry, oil industry, chemical industry, energy industry etc. By the aid of a large number of real-time cameras and Computer Vision technology, it is possible to track the movement of people and rely on deep learning to predict and avoid dangerous situations for workers.
2. Сonfidence in the results: zero human errors
Computer Vision can detect, track, and classify varied objects. As we know the machines can not get tired, can not be inattentive because they did not get enough sleep. Thus, the human factor is completely excluded, which often was a reason of many mistakes and even catastrophes. So, in this case, computer vision services are also irreplaceable because they can guarantee maximum efficiency and accuracy. For instance, computer vision for medical image analysis gives 99% accuracy compared to human work.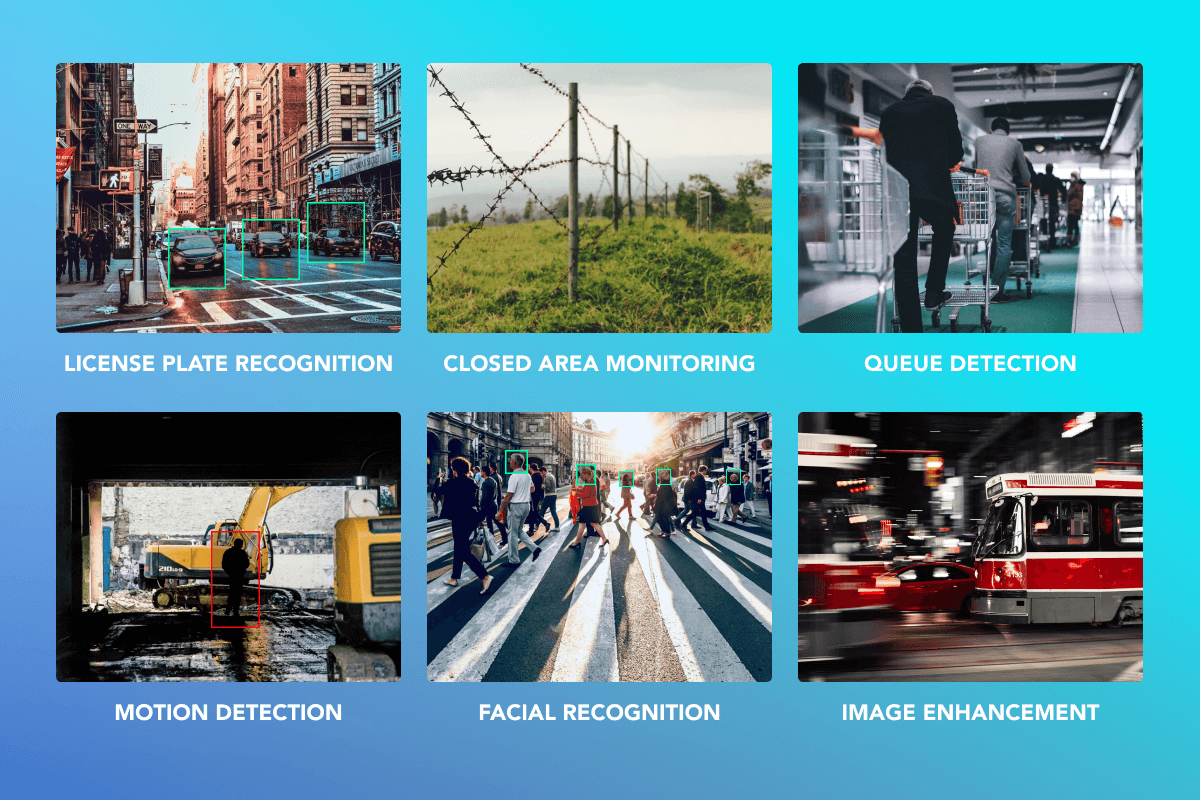 3. Computer visison for quality control
Computer Vision technology can be used in almost all areas of manufacturing and service. The same technology can be applied for various actions in a company. After all, the core of the Computer Vision system is information processing. Thanks to deep learning, all the obtained data can be classified according to hundreds of criteria, it can be quality control, monitoring, object counting etc.
4. Computer vision for security
Those computer vision companies that offer the services in this domain are already growing at an incredible pace. People need security and Computer Vision is the technology that can ensure it! With Computer Vision for security it is possible to control guns and knives at the premises, suspicious people in some territory, outbreaks of violence, etc.
Being one of the top computer vision companies, Softengi offers a wide variety of solutions for businesses that can dramatically improve operational efficiency.