Digital transformation is having a significant impact on the financial sector. Smart credit scoring, robo-advisers, AI-powered fraud detection, and data classification for financial institutions are the most known as well as applied fintech applications, that allow to automate ever more complex processes and decision making with the highest level of accuracy.
According to Accenture's research, by 2030, AI will add $1.153 billion in value to the financial industry and will allow it to achieve $1 trillion in cost-savings.
The innovation journey of the financial companies, which started with the internet, has led them through several stages of digitalization, such as core systems modernization and mobile tech integration, and now has brought them to the AI automation stage. Manual repetitive tasks are increasingly being performed by AI software, leaving more time for the employees to concentrate on more creative and valuable assignments. AI augments workforce with smart analytics, accurate predictions, and personalized customer service. As a result, financial service companies enhance operating models, upend competitive dynamics, ensure efficient compliance, and drive enterprise growth.
AI Technologies and Their Use in Fintech
AI technology includes tools that are used in different areas and perform different functions. Among them are Machine Learning, Deep Learning, Video Analytics, Natural Language Processing, Computer Vision, and Augmented Analytics.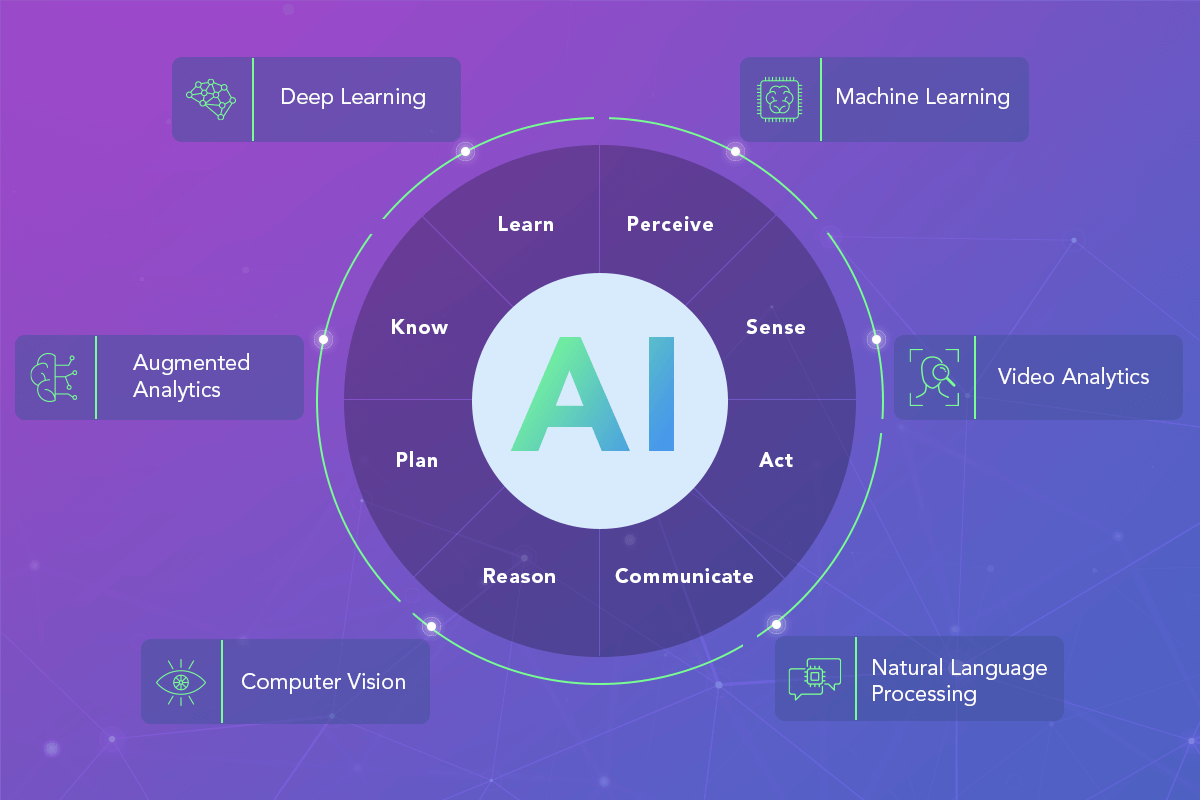 Depending on the purpose, environment and technology stack, one or the other technology may be applied in the financial sector. For instance, computer vision can be used to provide clients biometric security and/or data classification for employees. Natural Language Processing (NLP) offers virtual assistants and chatbots for both customers and workforce. Below is a brief overview of technologies and their applications in finance.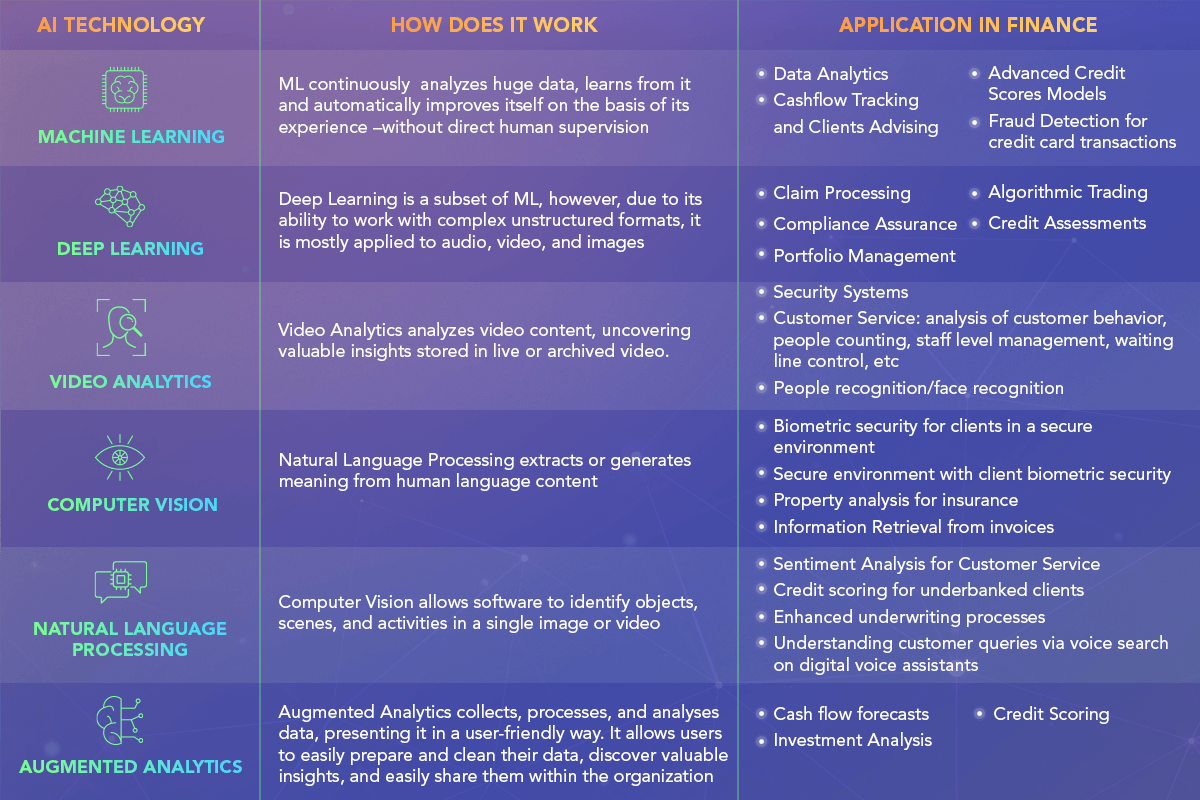 According to Autonomous Research, by 2030, AI technologies will allow financial institutions to reduce their operational costs by 22%.
Applications of AI in FinTech
According to Forrester, around 50% of global financial services and insurance companies already take use of AI and this number is expected to grow with newer technology advancements.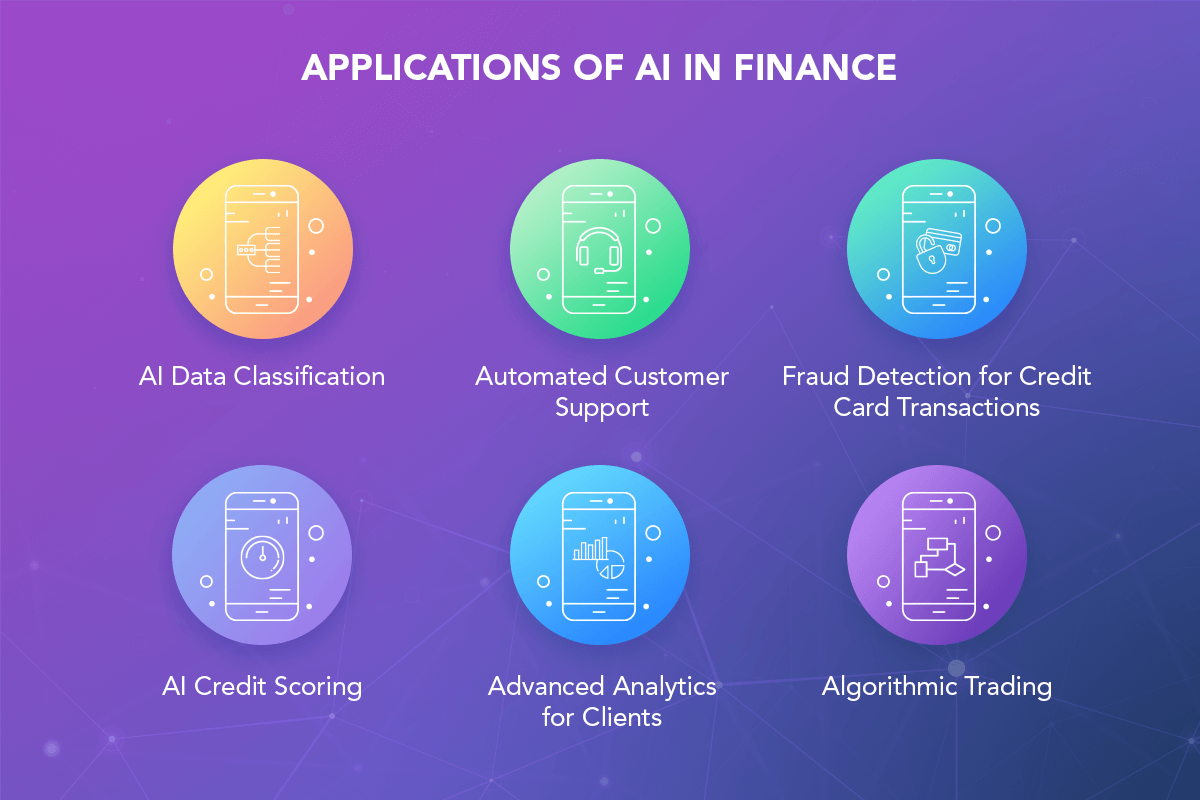 AI Data Classification
In such segments as banking, insurance, and capital markets, the documentary is huge and with documents and reports not necessarily structured. To classify them manually is a time-consuming and error-prone task. AI with its ML capabilities can analyze the content of a given document and classify it in accordance with provided parameters so that documents can be cataloged regardless of the data type or format. As a result, the document flow is automated releasing employees from routine tasks.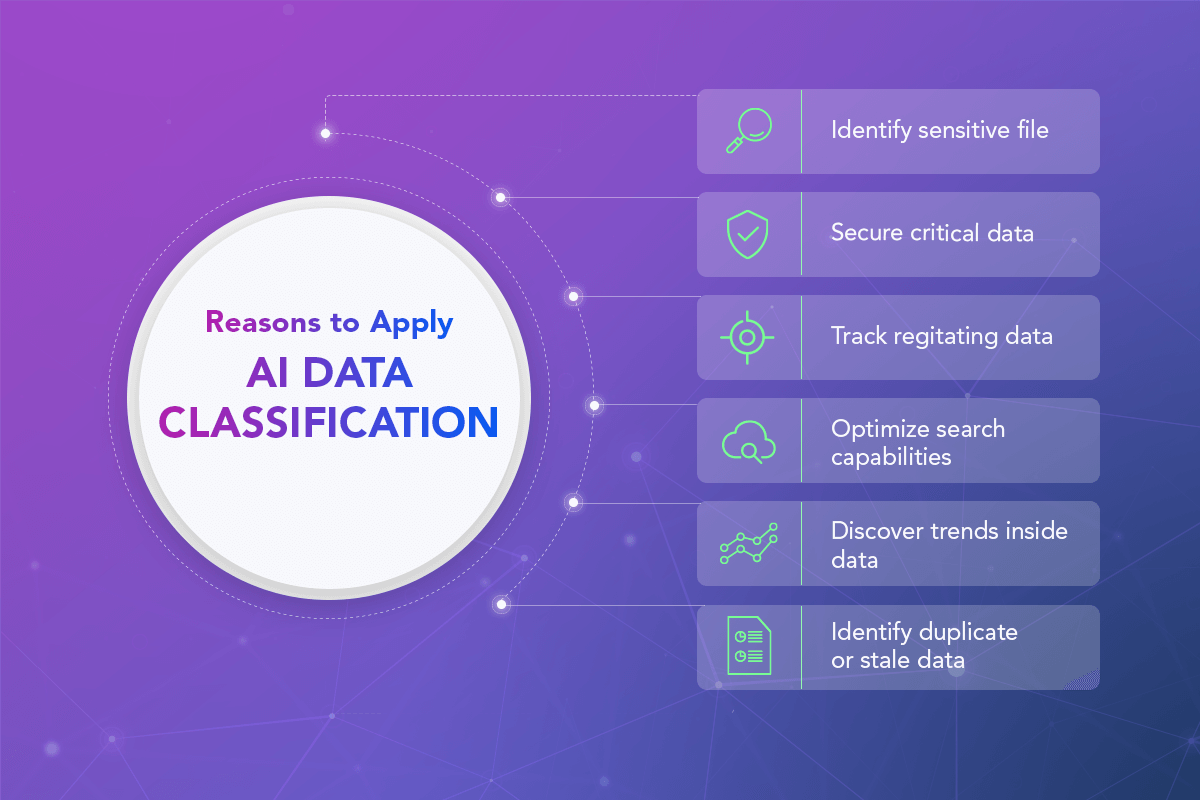 Learn more how to classify financial data.
Softengi Business Case
For a financial service company Softengi has developed a software application based on Deep Learning technology that allows to classify financial transactions in such categories as obligations, purchases, household, leisure, domestic, health. The DL-powered system analyzes available transaction information derived from sales receipts, packing slips and purchase confirmations. For example, if a transaction documentation contained the name "Shell", then AI recognized a payment for car refueling and marked the transaction as belonging to the appropriate section, namely domestic. Softengi software successfully recognized, classified and forwarded to the right category 80 percent of previously undefined transactions. Such tracking of users' spendings allowed the software to enhance the personalized finance management system and increased clients' engagement.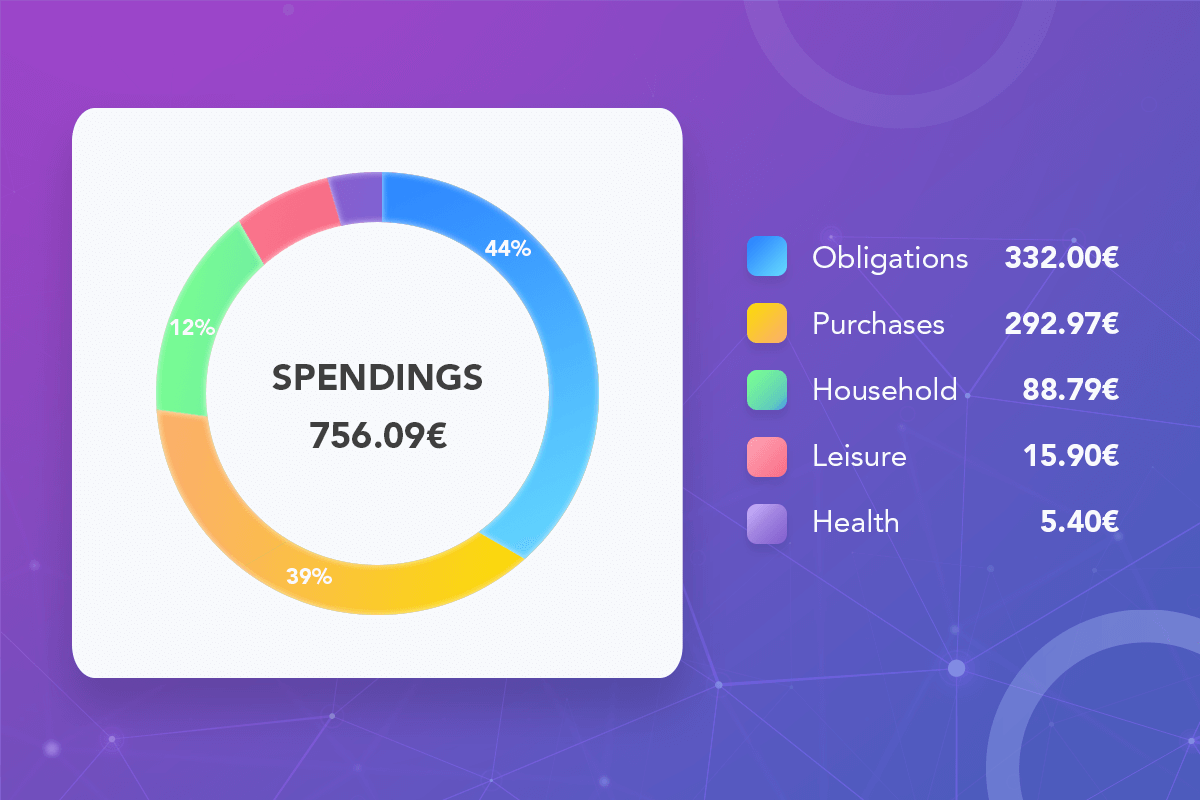 Read more about Softengi solution for document management.
Automated Customer Support
Applying AI and allying applications allows financial services companies to provide their customers with efficient, engaging, and personalized environment. Customer-focused AI systems, such as AI financial assistants and chatbots, provide users with practical advice as to how to manage their finances or give efficient recommendations related to existing investment opportunities. Moreover, AI can automate back-office operations. For instance, AI software can automatically extract meaningful information from unstructured data sources, such as invoices, order forms, and/or payments, providing employees with a greater visibility of companies' workflow and operational performance. As a result, finance managers get access to real-time accrual reports, allowing them to more efficiently monitor and control cash flow of their clients. With AI, the European Bank, which before has two-thirds of its applications in a paper format, digitized its workflow and automated operational processes, enabling staff to spent 70% less time on processing forms and concentrate more on achieving customer satisfaction.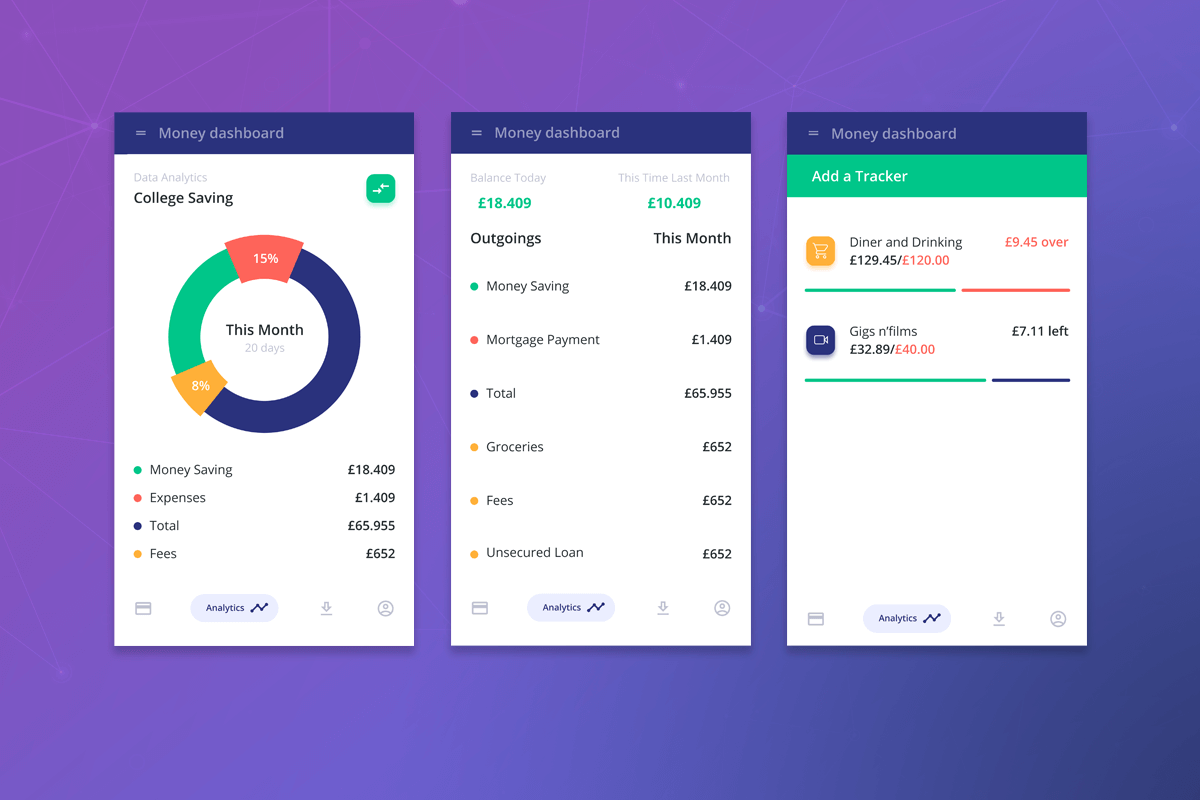 Fraud Detection for Credit Card Transactions
With the ability of AI to process huge amounts of data, financial services companies can detect fraudulent activities and prevent breaches before they occur. By detecting patterns in credit card transactions, ML-powered software promptly identifies anomalies, thus saving financial services organizations millions dollars.
AI Credit Scoring
Due to ML capabilities and available historical data, AI can significantly enhance traditional credit scoring that is mostly focused on a cursory analysis of credit histories of potential customers. However, conventional credit scoring is neither efficient nor error-prone, as it rejects applications from debtors able to repay their loans. AI can assess creditworthiness of potential lenders more efficiently, ensuring that customers with high credit ranking receive the best offers. Moreover, AI can take use of alternative data, such as data from social media or asset ownership or employment data that allow creditors to more accurately assess the financial situation of potential loan recipients.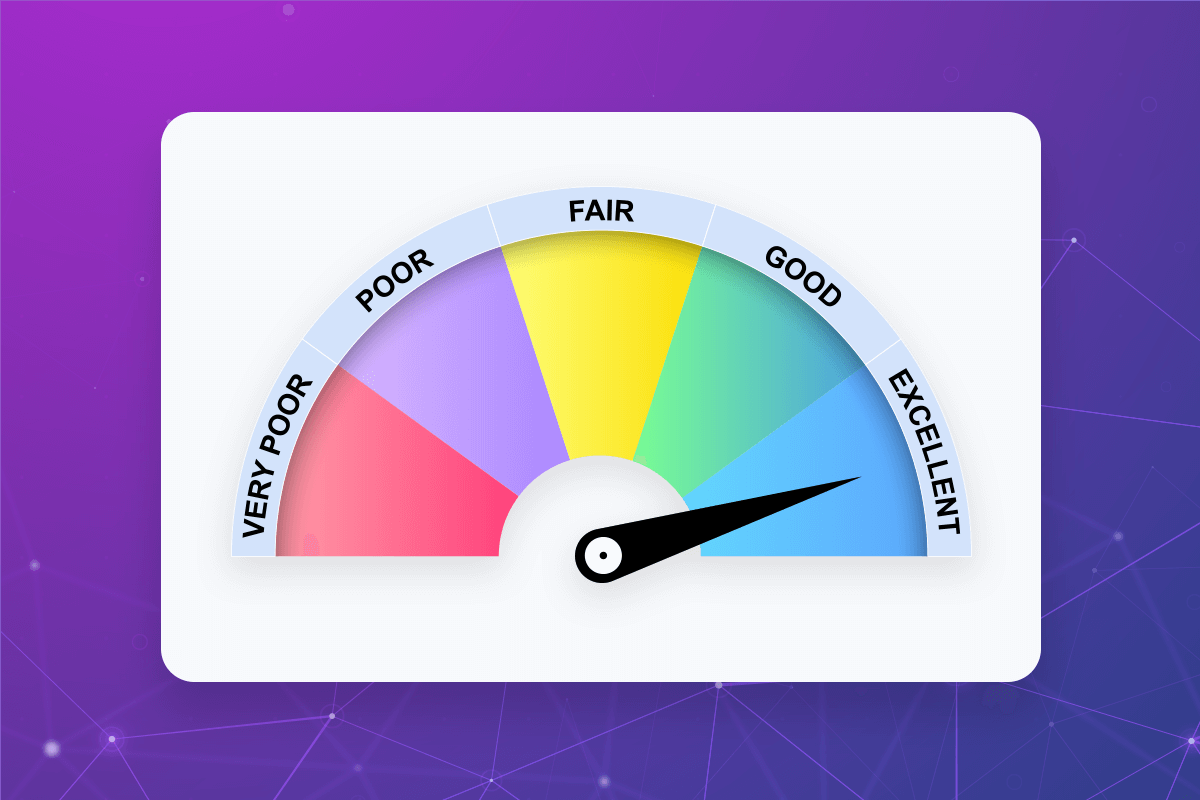 Advanced Analytics for Clients
Financial services companies can offer their customers AI Analytics apps that can monitor cash flow and make forecasts for financial departments. With Augmented Analytics based on AI technology, the application is able to estimate the amount of money that will move in and out of business within a short-term period, for instance next week or next month. The software notifies users if a company needs to cut overheads, look for new investment, or focus on generating sales.
Learn more about Augmented Analytics.
Algorithmic Trading
Traders, brokers, and investment funds are increasingly applying AI to their trading strategies. The reason behind is that AI offers a data-driven view of the current situation, makes accurate forecasts and can trade with small spreads and at high speed. Moreover, by constantly collecting and analyzing various data from news, social networks, specific website, AI can perform an in-depth analysis of current events and trends, as well as build behavioral models during business turmoil.
AI Process Automation
Today, most consumers and banking organizations are familiar with AI intelligent automation in financial services.
According to Capgemini, the financial services industry is expected to add around $512 billion in global revenues by implementing AI automation solutions.
Due to its ML and DL capabilities, AI is able to produce intended answers or actions that serve to improve the speed and accuracy of internal processes. For instance, JP Morgan with its ML system Coin has saved 360,000 hours of lawyers' and loan officers' work by autonomously reviewing and interpreting commercial loan agreements.
Read more about Softengi cooperation with Bank of Georgia.
Softengi Business Case
Softengi has developed a smart parser on request of a financial services company. Based on NLP and DL the application recognizes documents and contracts, analyzes their content, and generates only relevant information. Specifically, this software was used to analyze a huge number of documents provided for obtaining a loan, such as a passport, a financial statement, a cash flow projection, property documents, etc. The software allowed the company to automate the processing of documents, and hence improve its productivity.
Tips for Financial Services Companies that Apply Digital Transformative Initiative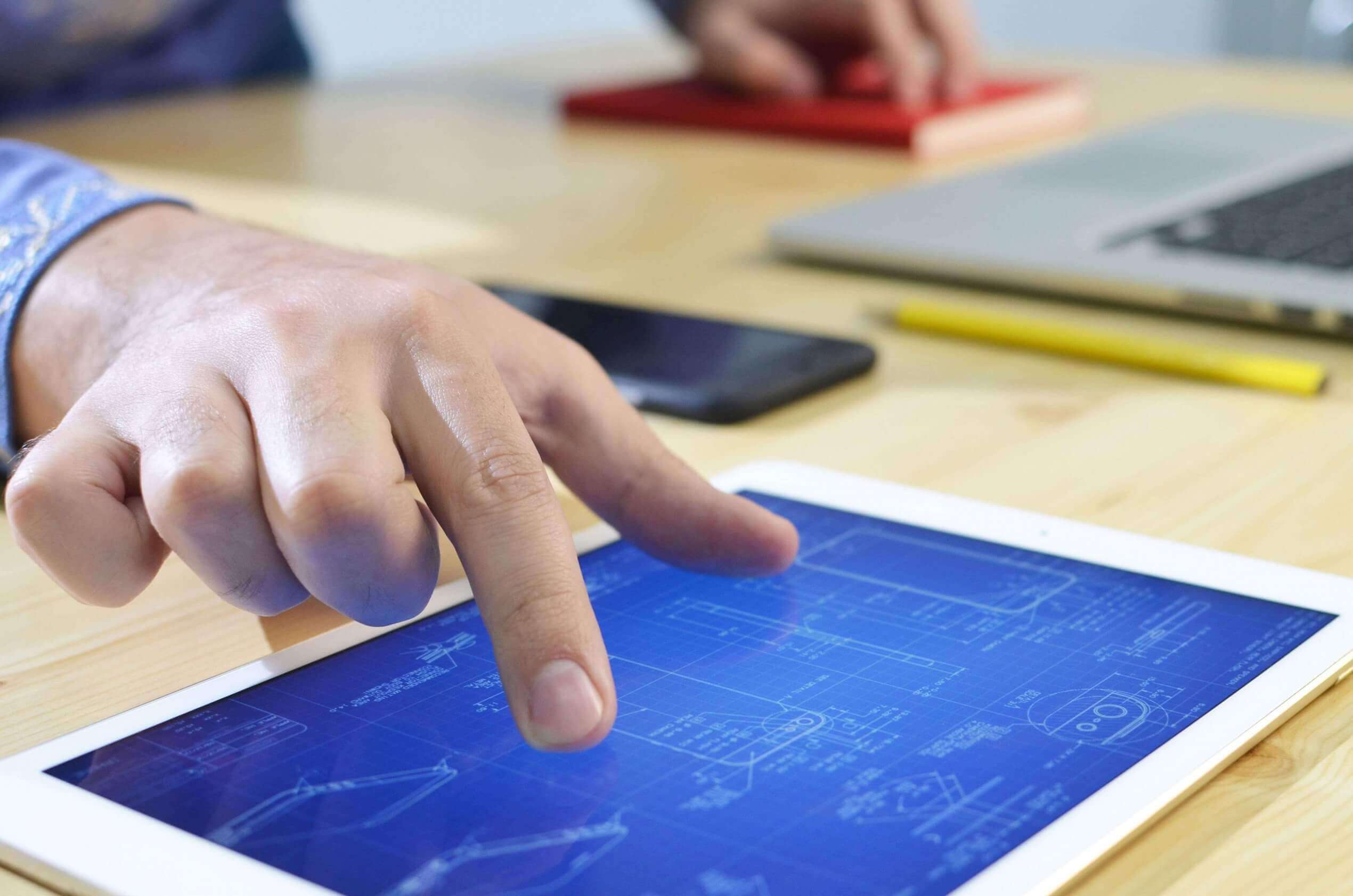 Apply AI in FinTech strategic plans
Deterioration of traditional profit strategies, volatile competitor landscapes, technological innovations and changing customer expectations call for a new perspective on financial services business. Ignoring AI and opportunities it offers is a prelist strategy. So, we recommend financial services companies to explore AI technologies and its applications in Finance and prioritize ones that meet their challenges and objectives.
Consider AI for operational processes and customer engagement
The two major areas, where AI can bring value, are operations and customer service. By implementing AI technologies financial services can gain, four result types, namely operations discovery, customer discovery, operations efficiency, and customer efficiency. Operations and customer discovery refers to insights uncovered with ML and DL that allow companies promptly identify costs drivers, market trends or novel criteria for enhanced customer segmentation. On the other hand, AI allows to improve efficiency of both operations and customer services, and, as a result, enhances speed and accuracy of internal processes and improves customer conversion and loyalty.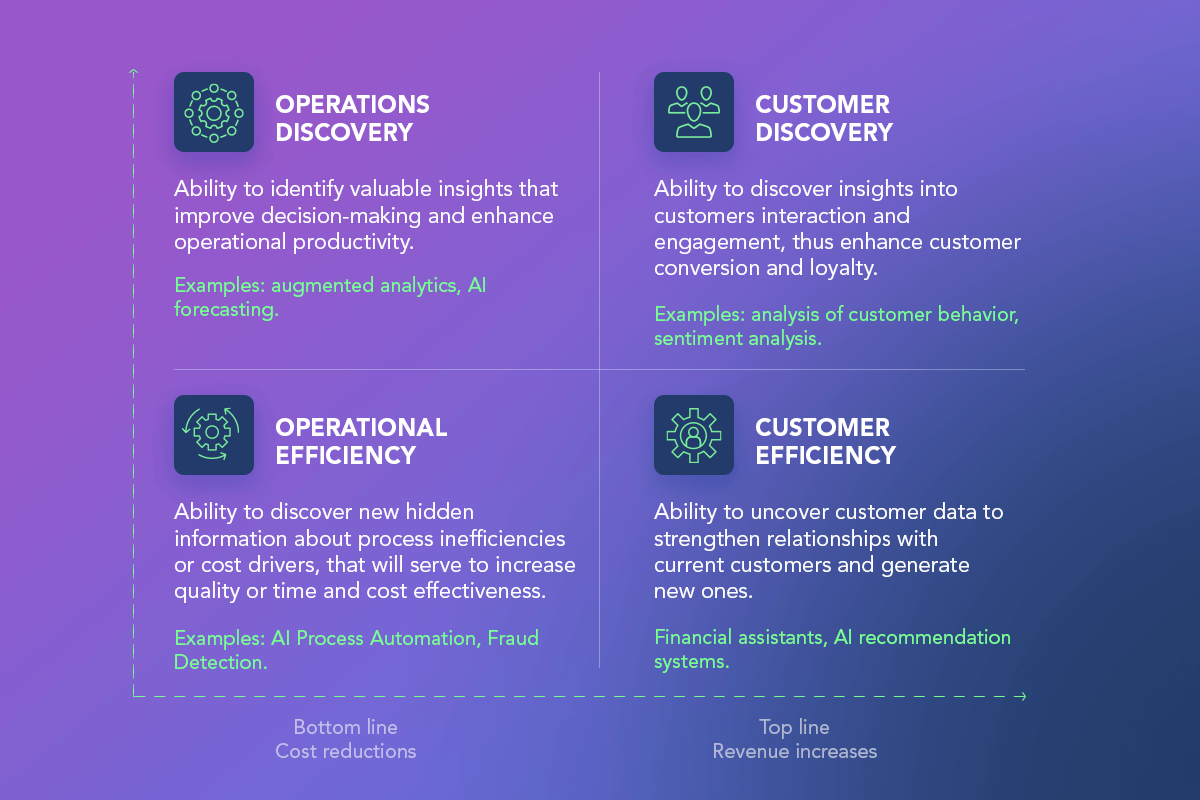 It is not necessary to start implementing multiple complex applications at once. Start small and then scale up. Starting step-by-step will allows to release an application faster and then extend its applicability over time. AI applications can be iteratively scaled up, so financial services companies can expand their capabilities and reap increasing benefits over time.
IDC predicts that spending on AI systems will grow annually and in 2022 reach $79.2 billion.
However, despite the fact that the market is thriving and an increasing number of startups and newly emerging software service companies offer numerous solutions and products, it is quite a challenge to find an appropriate vendor. Designing and developing an efficient AI solution that meets the customer's needs and desires requires a proper tech stack, professional talent, and a great business experience, allowing to avoid pitfalls and tailor the AI application to companies' objectives. By applying most advanced practices and tools, Softengi, with its 13-year experience in the IT field, can help you harness the power of AI for answering your most complex challenges.
Final Words…
AI in FinTech is already paying dividends. AI Data Classification, Automated Customer Support, Fraud Detection, AI Credit Scoring, Advanced Analytics, and Algorithmic Trading are the most promising applications that are actively used in the financial sector. Adoption of AI finance applications enables financial services companies to be more productive and innovative and create a better, engaging financial environment for their customers. Feel free to reach out to our professional team and we will help you to ally your capabilities and advance your business with our AI solutions.