AR product configurator is the perfect chance for any company to showcase their goods remotely. It doesn't matter if you are selling clothes or complex equipment: for your clients, it's vital to see the product or even try it to make the decision "to buy." AR product configurator gives a perfect opportunity to demonstrate products to their users.
The good news is that in case you don't want to create mobile apps for that, there is a web XR opportunity, that can demonstrate products in a web browser.
AR ( augmented reality) technology allows overlaying digital content over the environment for better visualization and deeper interaction with users. In the post-COVID world, augmented reality becomes an effective tool for breaching the gap between producers and end-users as it allows to showcase any products in their real size, with the most accurate details, and in a variety of colors. 3D models of the goods are the only thing that is required, luckily, 3D modeling doesn't require a lot of time.
Benefits of AR Product Configurator for the Companies Selling Tangible Products
Augmented reality in retail or any other business sector in which there is a need to demonstrate goods, allows customers to "try before buy" products. For example, augmented reality for furniture is the ultimate way to see if the sofa fits in the interior design of the apartment. Or it's equally easy to try on new cosmetics products or jewelry.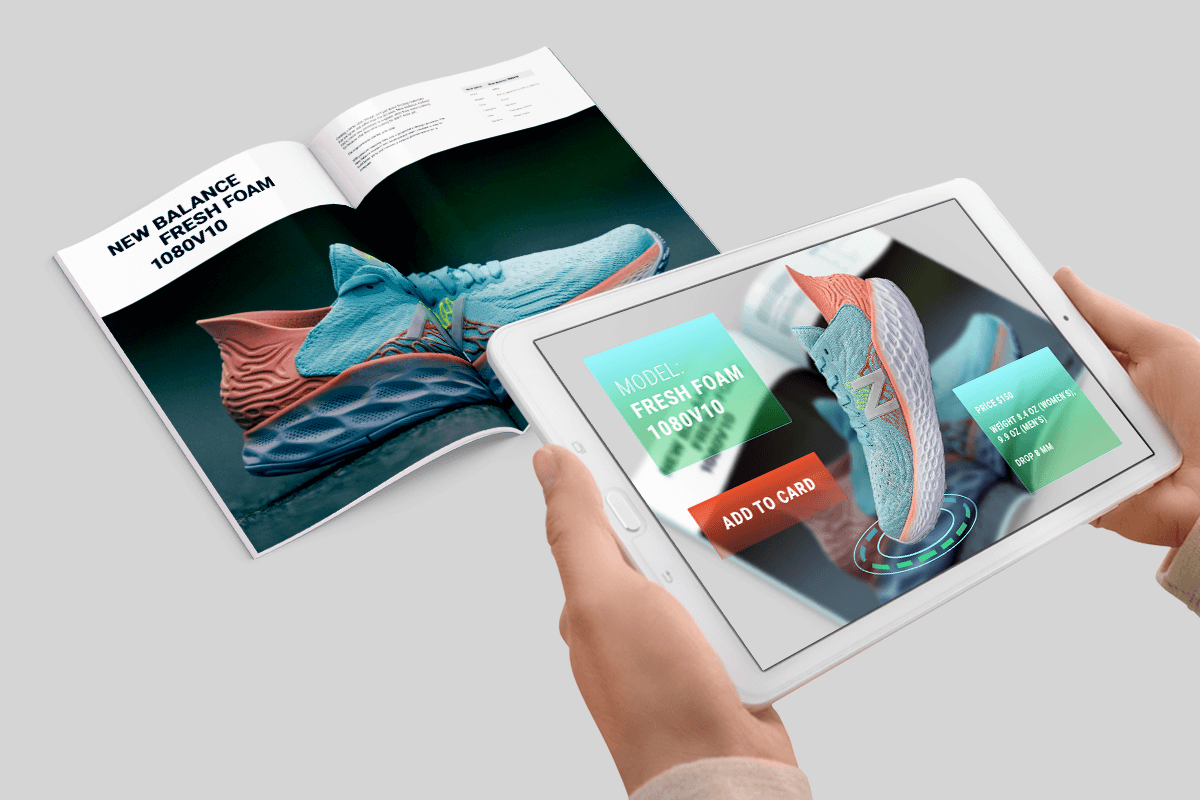 All products in all variations. An interactive configurator enables customers to «virtually» see, place, and configure a full-scale model in actual settings. Adjusting colors, parts, and materials, customers can experience multiple product variations and create «their own» product before making an actual purchase.
AR product configurator can be created as a mobile application on Google Play or AppStore so that users could have it on their devices. Companies that have huge product catalogs of goods will benefit if their mobile applications will be enhanced with AR product configurations.
Alternatively, an AR product configurator can be developed as a web XR technology, which means that it won't need any web/mobile applications and will open inside a browser.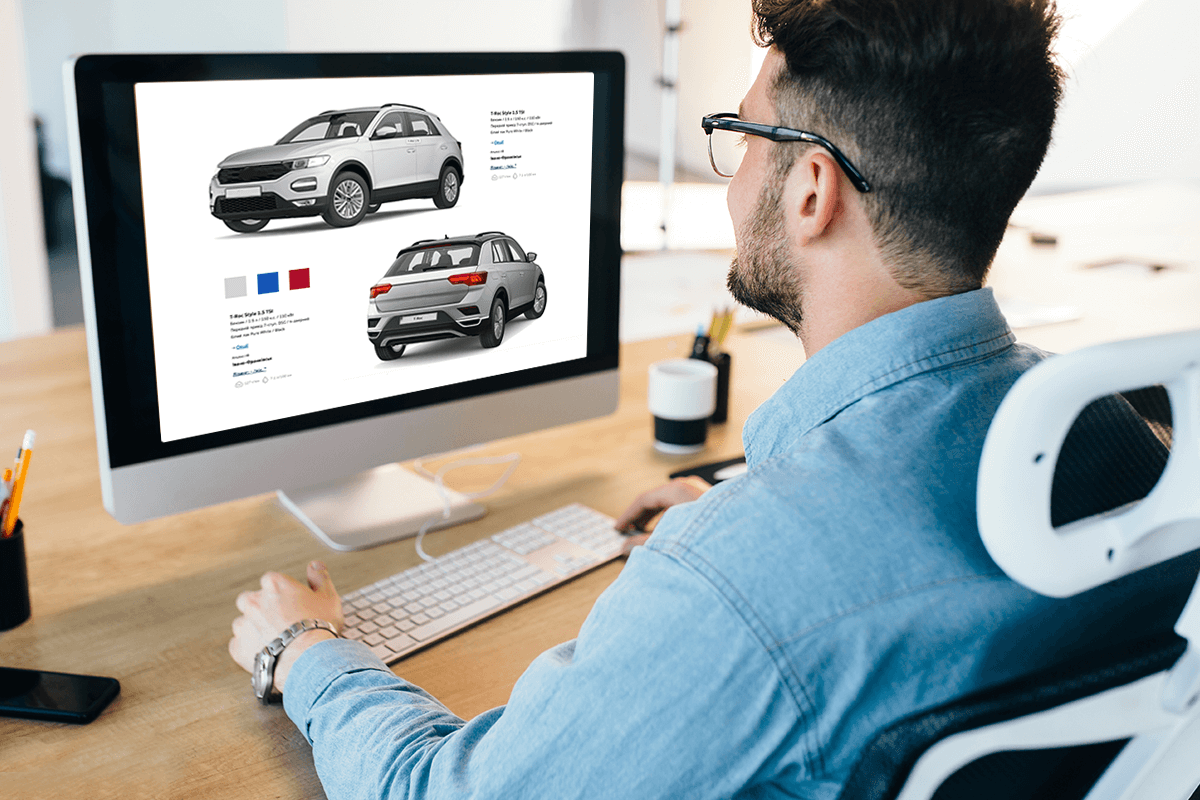 Using an AR configurator for prototype development is a tangible investment It helps producers better simulate products in terms of volume, size, and distance, thus accelerating development, reducing production costs, and in the long run delivering a better product.
With the help of an AR product configurator, even manufacturing companies selling huge multiton equipment can demonstrate their products to сlients from all over the world.