Media Revolution Is Here. The next media revolution is immersive technologies, otherwise known as Extended Reality.
The Accenture Technology Vision 2018 report shows that, worldwide, 52% of enterprises already develop their own XR strategies, and 79% believe that XR will reach a broad, cross-industry impact over the next three years.
The ability to deliver an experience that forms emotional connections and brings brands and consumers closer together is perhaps XR's greatest marketing potential.
The XR's greatest marketing potential lies in its engagement capabilities, which allow companies to build emotional connections to their products and services. With XR-powered technology, media companies can reach their target audience in a more effective way. Simulating real-world experience, XR applications make the customer experience more interactive, engaging, and appealing. As a result, digital agencies and media buyers are able to build up an emotional attachment to their brands.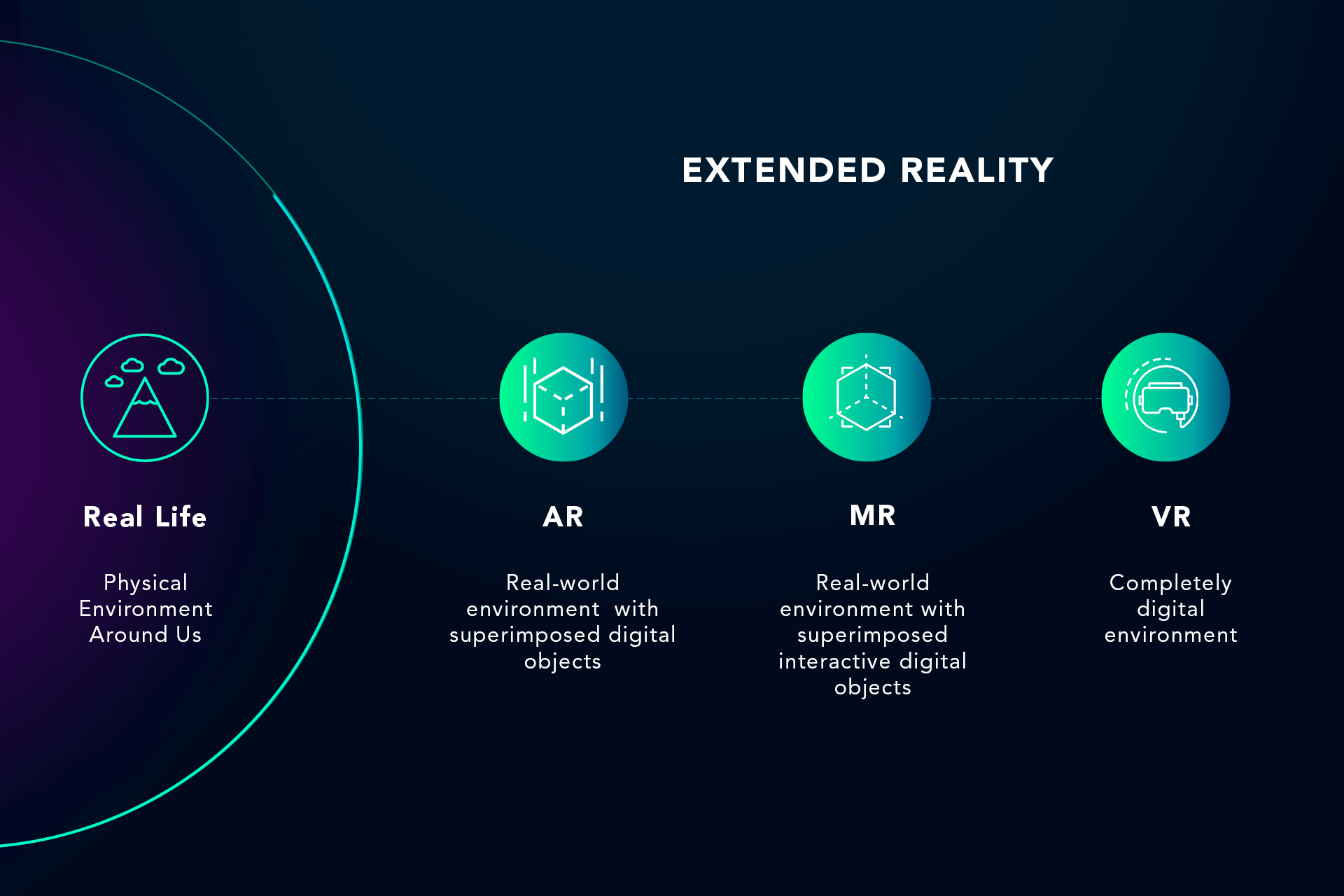 Impressive Statistics About XR
A recent study by PC Magazine and Statista showed that consumers are willing to experience XR in the buying cycle.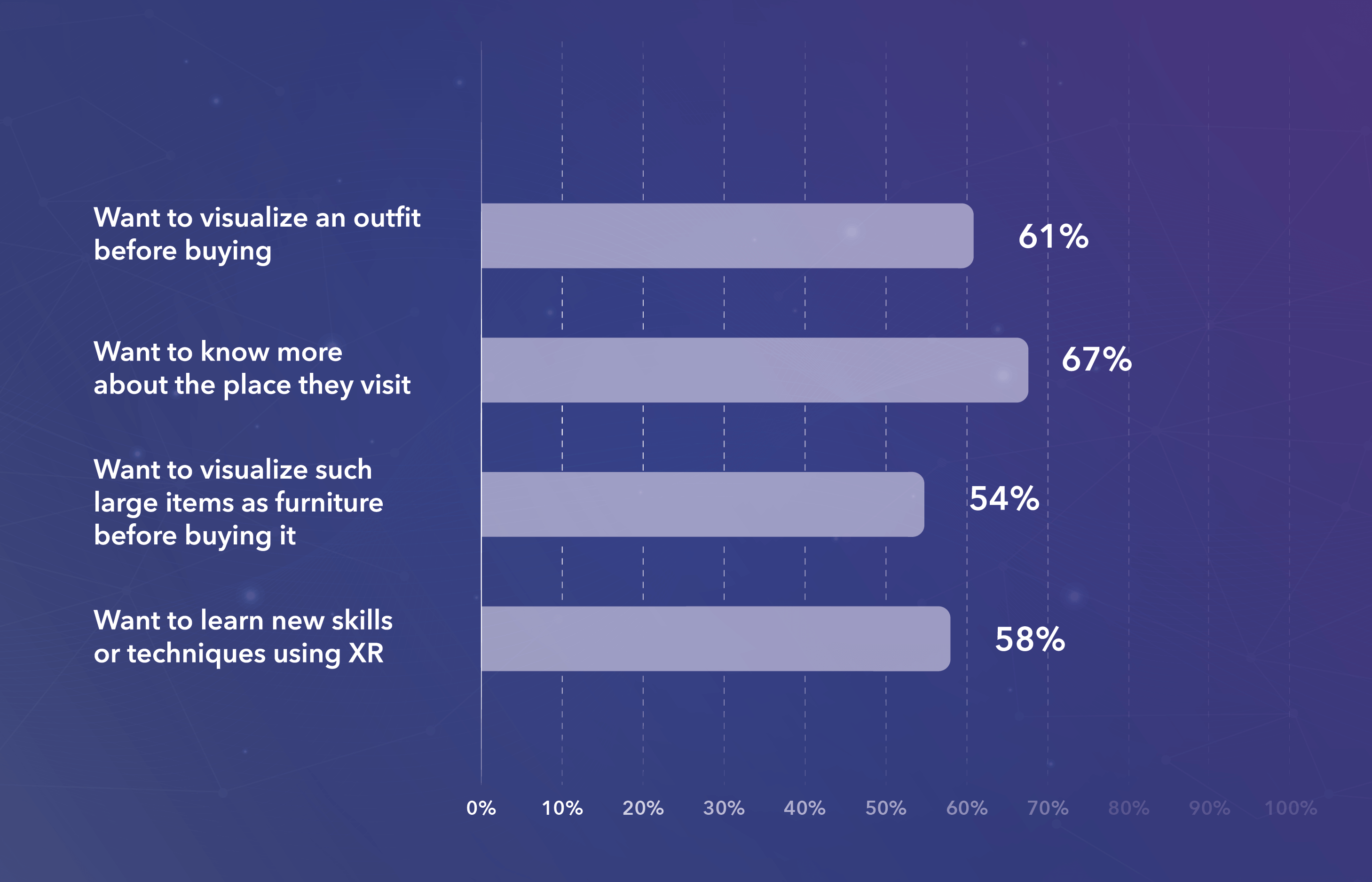 From the numbers above, it can be stated that consumers find XR extremely appealing as it can assist them in decision-making processes and make the entire shopping cycle more engaging. Applying an XR-driven solution will help media enterprises to reach an edge over competitors.
5G: Advanced Digital Marketing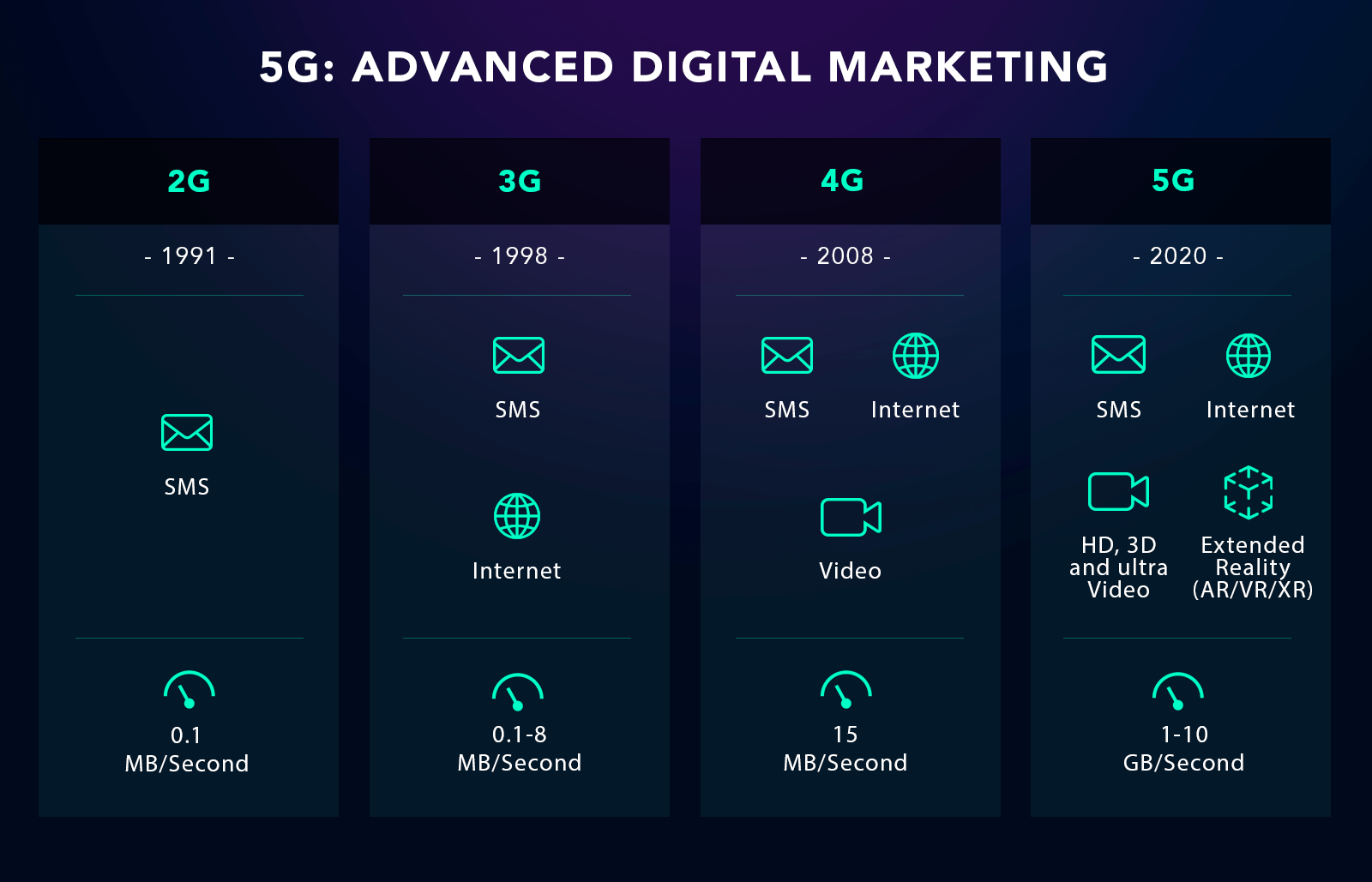 Not so far back in the past, at the time of the transition from 3G to 4G, the global market exploded with thousands of new and innovative non-standard offers. However, with the shift to 5G, the global market is expected to react even more stronger, as the transmission speed is predicted to rise by almost 20 times. With that high speed, marketers will be able to process more data, apply higher resolution ads, such as 4K video, as well as personalize real-time advertising messaging.
For media, the main advantages of 5G bandwidth include faster load times, high-quality advertising, and easier website navigation.
The introduction of 5G will massively proliferate the widespread XR application, as the high speed will allow XR technology to reach a new level. For instance, with 5G, the XR technology allows to view high-quality content in real-time, providing users with a new-level experience.
You can learn more about 5G usage from our recent project.
Advantages of XR in Media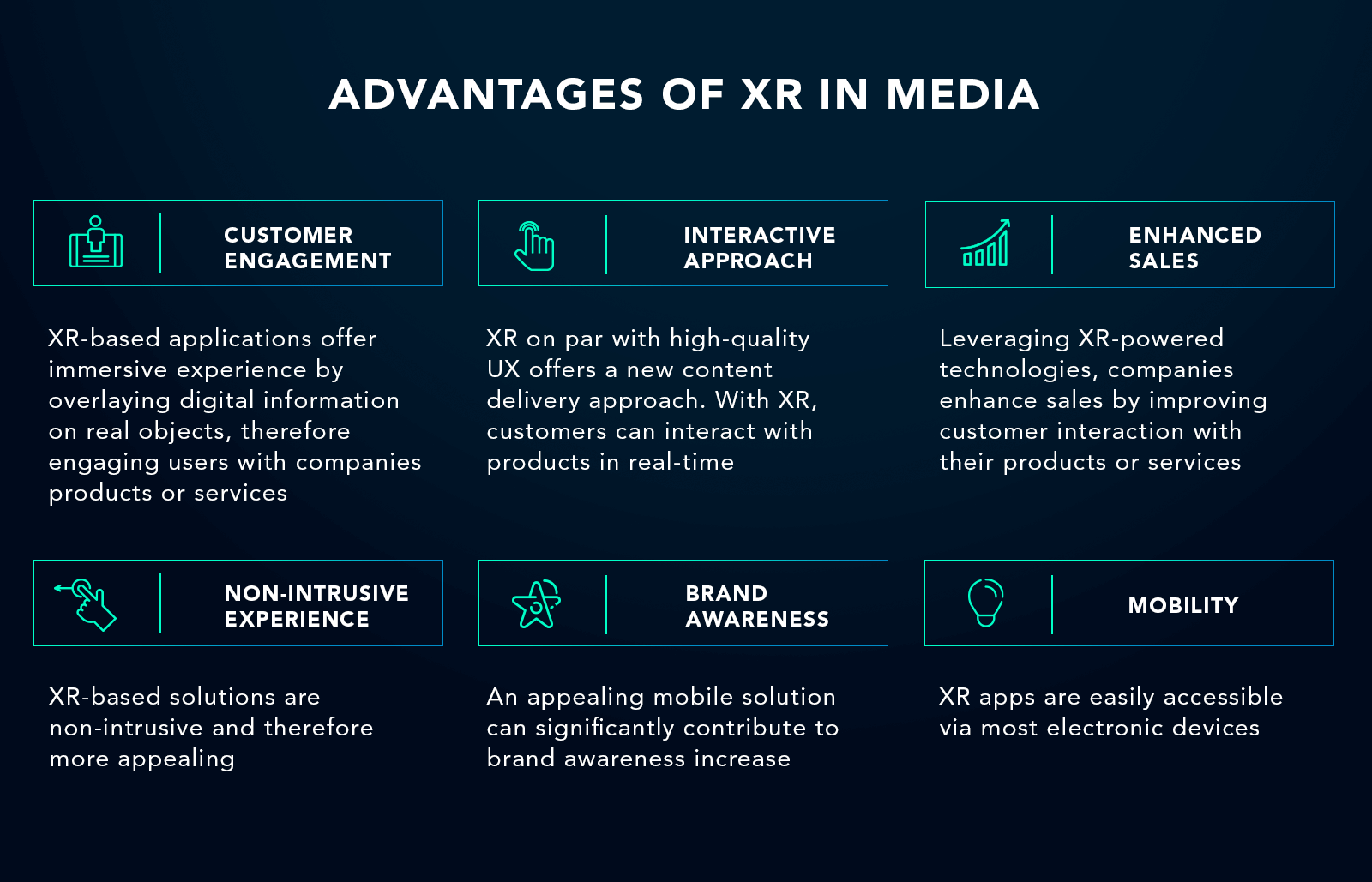 XR-based applications offer immersive experiences by overlaying digital information on real objects, therefore engaging users with companies' products or services.
XR, on par with high-quality UX, offers a new content delivery approach. With XR, customers can interact with products in real time.
Leveraging XR-powered technologies, companies enhance sales by improving customer interaction with their products or services.
XR-based solutions are non-intrusive and, therefore, more appealing.
An appealing mobile solution can significantly contribute to brand awareness increase.
XR apps are easily accessible via most electronic devices.
AR/VR Applications in Media: AR Interactive Labels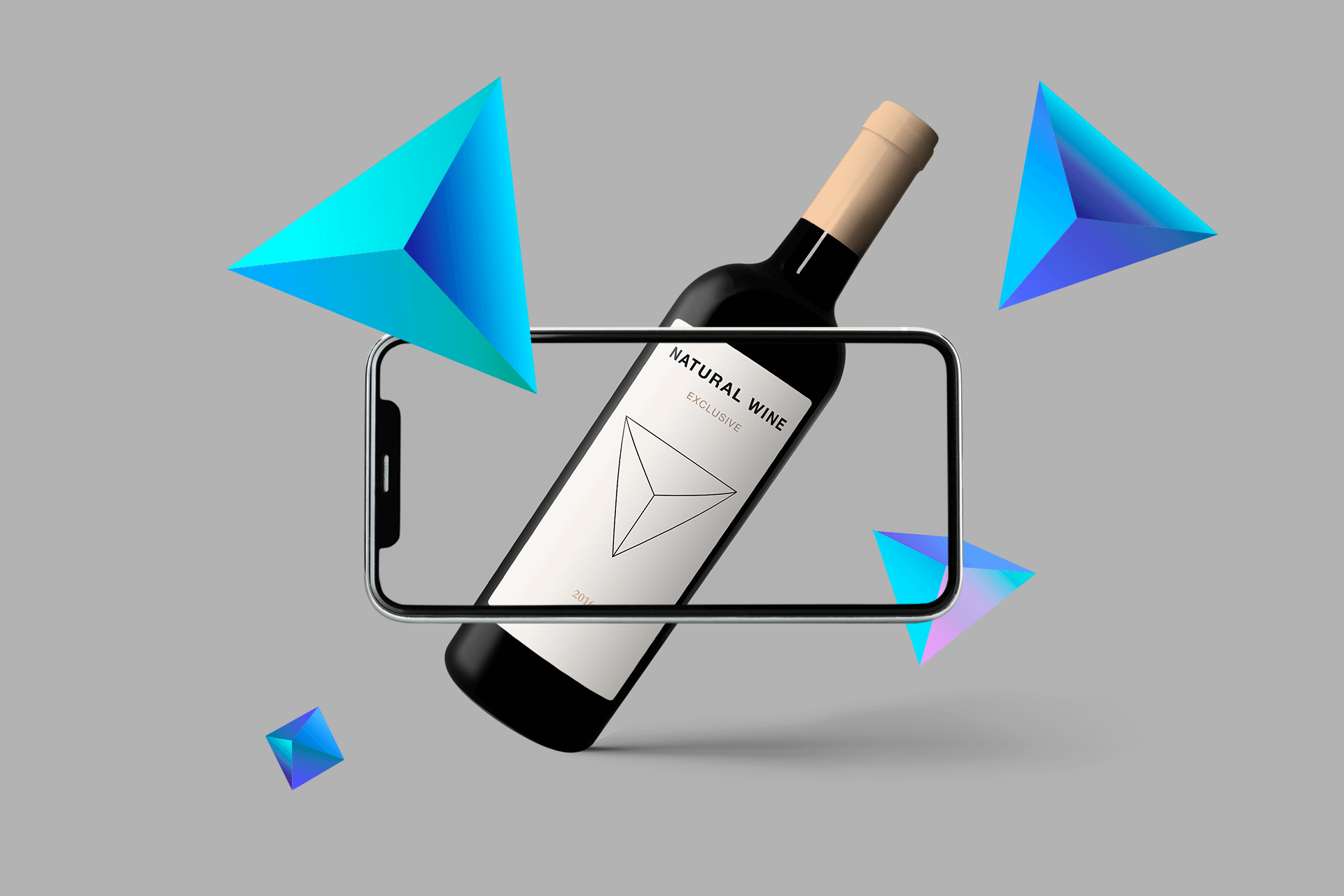 An AR interactive label refers to digital objects animated with augmented reality (AR). For instance, Snoqualmie Brewery, a Washington-based brewery, created AR interactive labels for its products – the American Pale Ale Sno Falls.
Generally, as buyers look at the bottle, they see a static scene of a waterfall. But, with AR, viewing the same image with a mobile device allows users to see vivid additional content. Using the free Layar application, Snoqualmie Brewery's customers can now see how packaging comes to life as if in the Harry Potter world. The company animated its already existing beer packaging with vivid fish swimming upstreams and flying birds, thereby entertaining its consumers as well as connecting socially with them.
Moreover, not only engaging labels can be overlaid but also valuable additional information about a product. For example, some interesting notes, pairing advice for food and beverages, or appetizer recipes can be shown when a smartphone is pointed at the label.
Augmented Analytics
Augmented Analytics, an advanced BI tool, can provide companies with smart data visualization, which transforms complex data into easy-to-understand forms, such as tables, numbers, descriptions, and other visual materials. Augmented analytics can help companies to better understand customer preferences, and produce more personalized and appealing content.
Gartner named augmented analytics as "the next wave of disruption in the data and analytics market that leaders should plan to adopt."

Read more about Augmented Analytics in our previous article.
AR Billboards
As customers become more and more sophisticated, the advertising industry is forced to embrace cutting-edge technologies to attract new audiences while retaining existing clients and customers. One such is AR billboards that enable viewers to interact with billboards via their phones. After unlocking the Lens, users are prompted to line up their camera view with the billboard, at which point the ad comes alive with AR technology.
AR Face Filters
AR face filters have gained a lot of traction recently. Snapchat and Instagram are replete with various filters and face masks. To easily and effectively enhance company brand recognition, many companies develop their own virtual masks that promote and advertise company products.
AR Product Configurator
Augmented reality (AR) product configurator is a unique tool allowing customers to easily configure custom designs as well as update different product features, such as color or texture in real-time. As a result, companies that deploy an AR configurator establish a more efficient visual and emotional connection with their audience. 
AR product configurator is an effective tool, which allows users to easily configure product design in real-time, customizing various product features, such as color and texture. With an AR product configurator, users can position a virtual product model into the actual location, moving and rotating it as necessary. As a result, potential customers can easily visualize a product before actually buying it. Using an AR configurator, companies establish a more efficient visual and emotional connection with their audience, thereby generating more customers and clients.
VR: Exploring a New Dimension
You can also use XR technology to learn new skills. Many museums, galleries, universities, lectures, and more use AR / VR technology to educate people. Thanks to interactive museums and galleries, people from around the world, for a meager fee or even for free, can visit world-famous places and see the heritage of mankind. It is also possible to get a new specialty after completing VR courses. The operation scheme of such applications is simple. First, a high-poly 3D model is drawn, the art-asset technology is applied, and any phone or AR/VR reality glasses can reproduce the desired picture.
Some of Our Latest AR Projects in Media: AR Solution for ZERNO
ZERNO is a Ukrainian farming and agriculture magazine. Softengi developed an AR mobile app for Zerno, which enables users to view additional digital content overlaid on a printed page. This content includes images, videos, and 3D models. Additionally, users can also view 3D models of agricultural machinery and even hear the sounds they emit.
Virtual Reality Tour to the Gallery
Softengi's VR tour allows users to visit the Louvre or the Metropolitan Museum from any other location. With a VR headset, users can experience the entire museum space in 3D format, exploring each object in detail. The VR prototype is created based on a high-poly model when using Maya, a 3D computer graphics application, and Arnold, a ray tracing 3D rendering application.
AR Mascot for AZIOT

Softengi created an AR mascot, an animated 3D character, for an IoT mobile app, thereby making it more interactive and entertaining. Communicating with users via a device or mascot builds an emotional attachment to the app. Moreover, smart visualization of data makes the IoT app even more appealing. 
Conclusion
The whole set of Extended Reality technologies (AR/VR/MR) is finding its way into many industries. Media is one of the fields that benefits the most from technologies such as Augmented Reality and Virtual Reality. Many innovative solutions help media companies attract more attention to the products and services advertised. In addition, the entertaining and immersive capabilities of Extended Reality allow to establish an emotional connection to brands, thus retaining the existing audience and attracting new ones.