During recent years mobile apps have gained much traction, with almost every second business offering its customers or employees a company-owned user-friendly app. Such apps are downloaded and installed via an app store and have access to system resources like GPS or the camera function, living and running on the device itself. Until recent times it was the only possible option for using Extended Reality as web solutions were not able to support such technologies as Augmented and Virtual Reality.
However, the web environment does not stand still, and the development of programming technologies and tools is continually gaining speed. Today, web browser capabilities allow us to apply XR experience on the web, providing immersive 3D advertisements, advanced VR tools, XR-powered virtual meetings, etc.
What is WebXR?
WebXR refers to Extended Reality (XR) technologies, which include Augmented Reality (AR) and Virtual Reality (VR), applied in web applications. The term itself was coined in 2018 but has recently become mainstream. Another term used as a synonym for WebXR is Immersive Web.
In essence, WebXR or Immersive Web terms represent a virtual world experience hosted through the browser. Simply put: no mobile apps are needed to experience AR.
Just think about exploring a 3D model of your future car in a virtual salon. You can open a web app of the car dealership and experiment with various models, colors, and materials for the salon. You won't need to download anything. You will see it as a 3D model on the website.
Or it can be a new sofa. You can understand what it looks like without additional apps and visiting malls.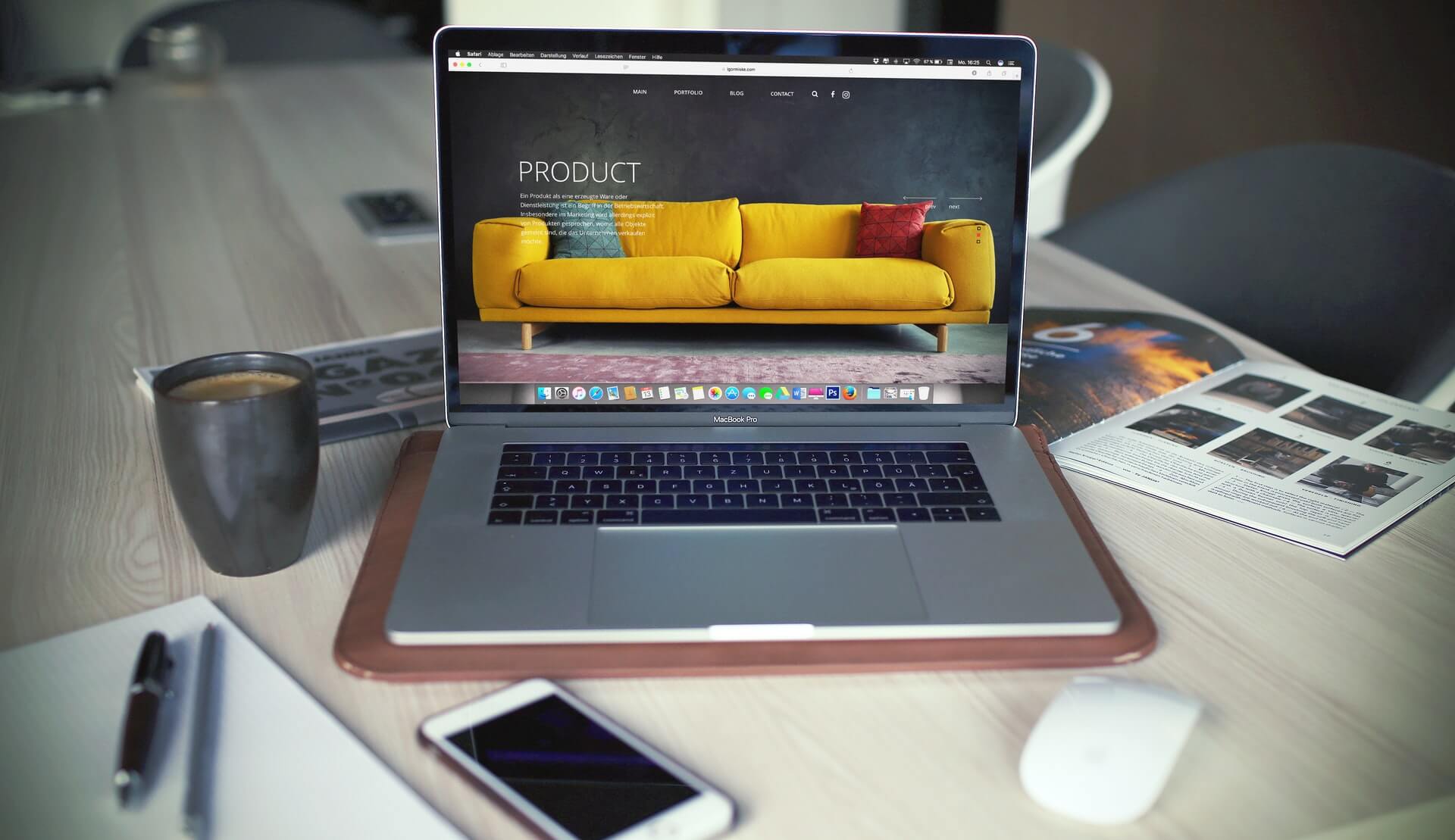 Why WebXR?
Why WebXR? The answer is clear. Nobody enjoys downloading apps. WebXR applications, by contrast, are accessed via the internet browser, such as Safari or Google Chrome, and are adaptable to all devices they are used on. These applications are not designed for a particular system and can be used on any device without installation. To sum up, apps installation requires certain efforts, as users have to:
Find the needed app in the store;
Install the app;
Keep it updated.
By contrast, a web application is much easier to use, as users only need to visit a website.
The next logical question is why we still use apps. The truth is that web XR is still at an early stage of its development, and it will take some time before the web can harness the full potential of XR.
When to Сhoose WebXR Over XR Apps?
WebXR is best suited for specific and simple tasks whose main objective is to reach a larger audience in the shortest time possible. In this case, XR is especially effective and cost-efficient, as app development is more expensive than web application development.
For instance, if you are a manufacturer of vacuum cleaners, and you want to provide your customers with the opportunity to view how the vacuum cleaner will look in real size or how it will ride on the carpet at home, you do not need a special app as you can provide this opportunity directly on your website. Developing such an application for a web page will take less effort from the company and reduce the production time to market. Besides, such a solution will be more financially advantageous for the company than developing a conventional app.
Of course, if you wish your customers to interact with your product, in this case with a vacuum cleaner, then it is better to consider using an app. Theoretically, it is possible to create an XR application with complex features on the web, but it will be much more expensive and difficult to develop.
Who Should Consider WebXR?
Advertising Companies
E-commerce Companies
Real Estate Companies
Insurance Companies
Retailers
Automotive Companies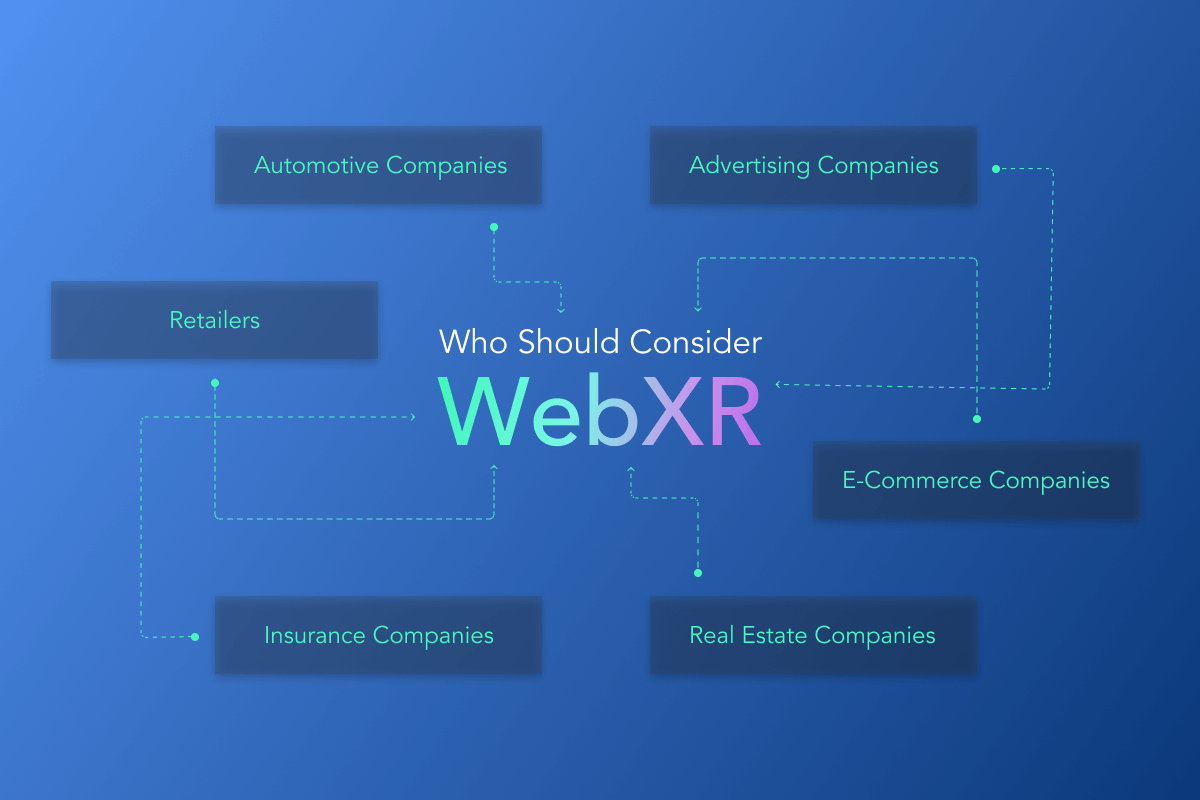 What about Browser Support?
Stable web browser support is the main requirement of web solutions based on advanced technologies such as AR and VR. Web apps need an active internet connection to run, whereas mobile apps can work offline.
Limited browser support may slow adoption and user engagement. However, web technologies advance at a rapid pace. The major browsers, such as Chrome, are already offering support for WebXR with their latest browser versions. As the technology continues to evolve, so will the support. 
WebXR by Using WebGL
Today, the most advanced tool for creating XR content is WebGL, which allows the rendering of 3D graphics in the browser. It has recently been enabled by default in Google Chrome, Firefox 4, and Safari. Softengi widely applies WebGL to many AR and VR solutions to enable high performance of WebXR applications.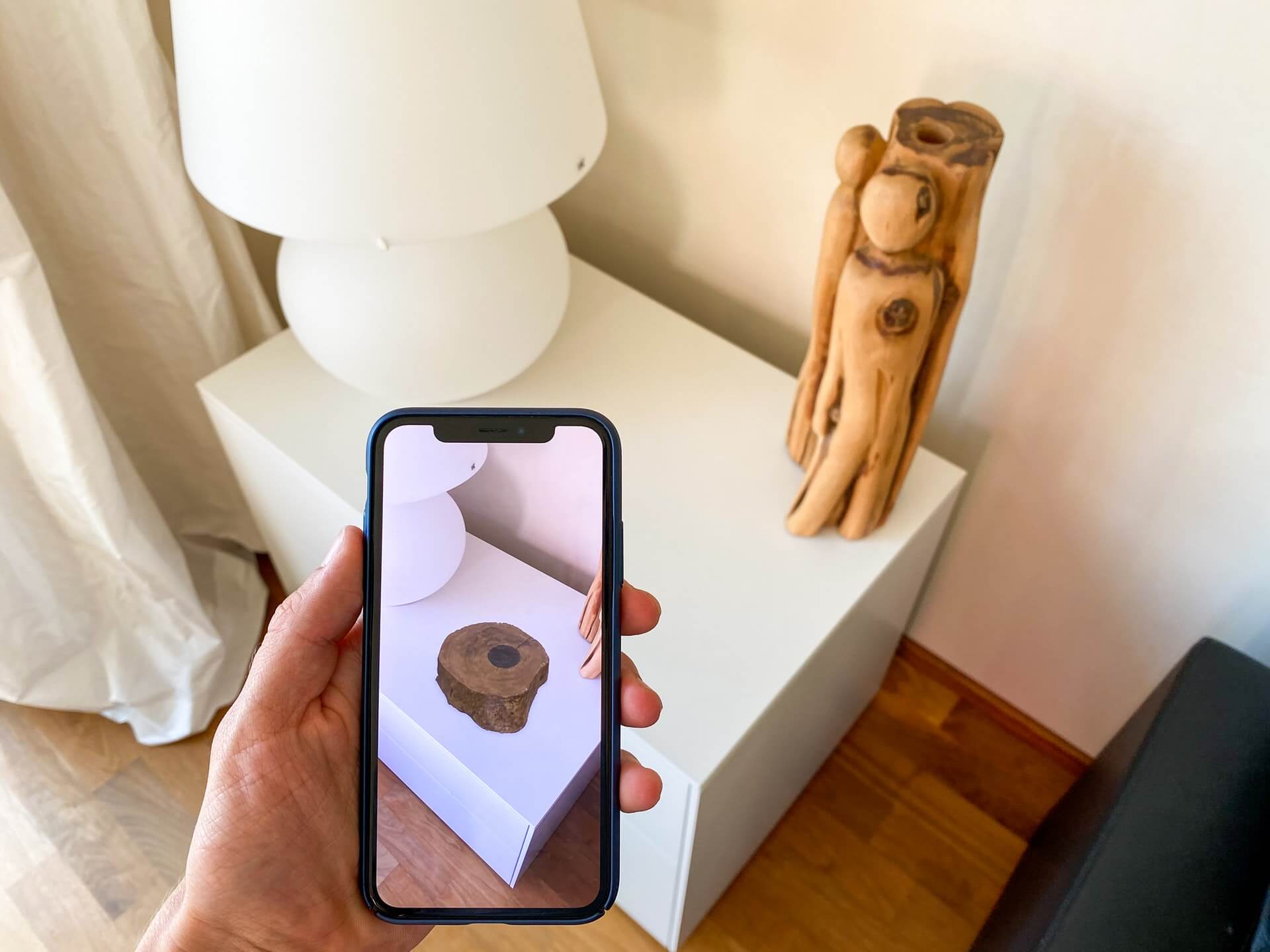 Applications of WebXR
As XR embraces both AR and VR, it is convenient to break down all applications into two groups, namely WebAR and WebVR applications. All applications can be divided into three main sections: Markers, Image Trackers, and Location-focused solutions.
Markers
The idea behind markers-based applications is that a marker, for instance, a digital object, video, audio, or 3D model, is imposed on a real-life environment. This technique is used in AR applications and is widespread in marketing campaigns, learning support, and the creation of gaming experiences.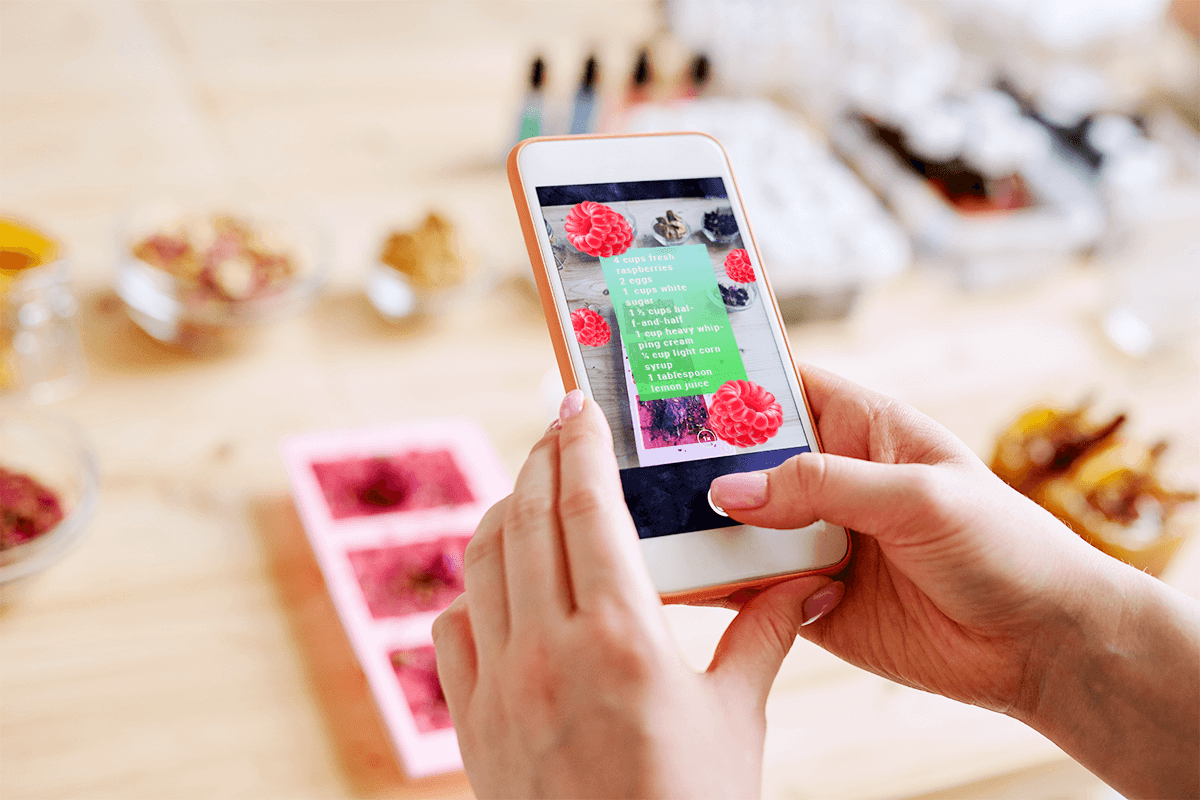 Image Tracking
An AR tracker is a specific pattern or image that a WebAR application can recognize. Once the WebAR system finds such a pattern, it constantly 'tracks' its position in the real world and accurately places a virtual object onto the tracker.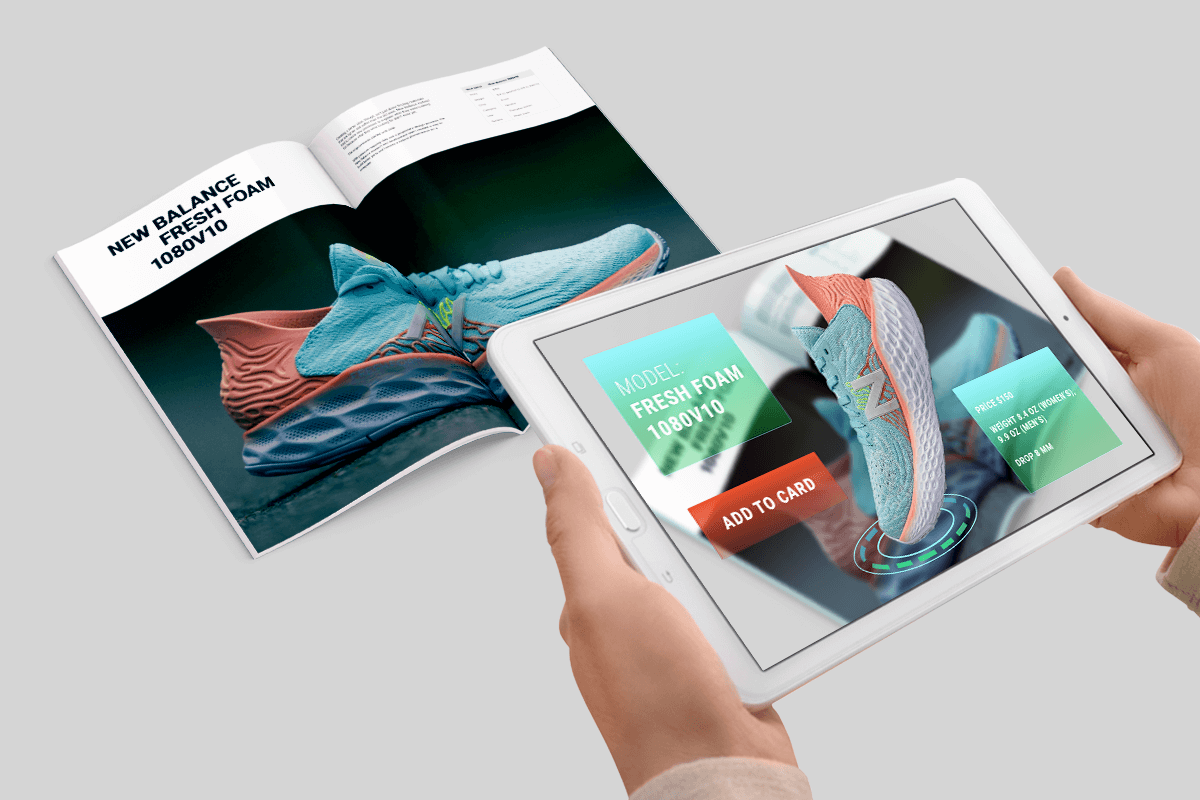 Location
Location WebXR is focused on real or virtual environments. In WebVR, users can immerse in the virtual world and experience it without leaving their comfort locations. On the other hand, WebAR places digital content in a real-life context. For instance, when users move, the imposed content will be scaled and placed accordingly.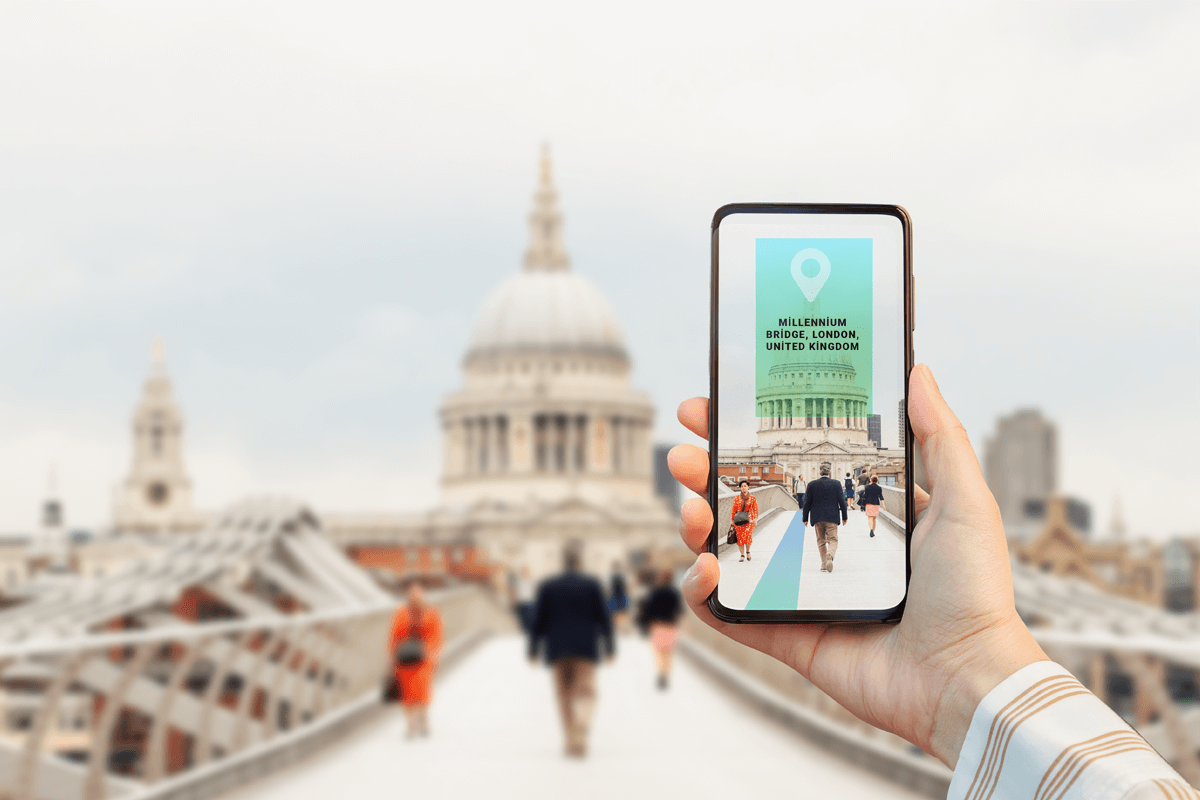 WebAR Applications and Use Cases: Product Testing
According to Gartner, Inc, already by 2020, 100 million consumers will expect to be shopping in AR online and in-store.
AR can provide a visualized AR product in the web context, allowing users to review its details and try out products before buying them. For instance, Jaguar has launched its WebAR application that allows potential customers to sit inside the car virtually, experience it in a 360º view, interact with hotspots to change color and trim, and, when wished, book a test drive.
"We wanted to bring the new Discovery Sport to life between the global announcement and vehicles arriving in show rooms. We have received a huge amount of interest from customers through our retailers across the country, and this will give an exciting immersive experience, beyond that of a traditional online configurator or sales brochure."

Laura Schwab, Jaguar Land Rover UK Marketing Director
Read more about AR in Retail.
Product Promotion
Due to its entertainment capabilities, WebAR has found great use in Marketing, especially in product promotion and brand storytelling. By engaging users with its products, the company builds emotional connections with potential audiences, which allows it to retain current customers and generate new ones. Purina, a pet food manufacturer, introduced its WebAR solution that simulates the feeding process of your pet, which is within users' easy reach. As the pet eats Purina animal food, the web app shows pop-up icons with comments about pet health improvements and tips on pet nutrition.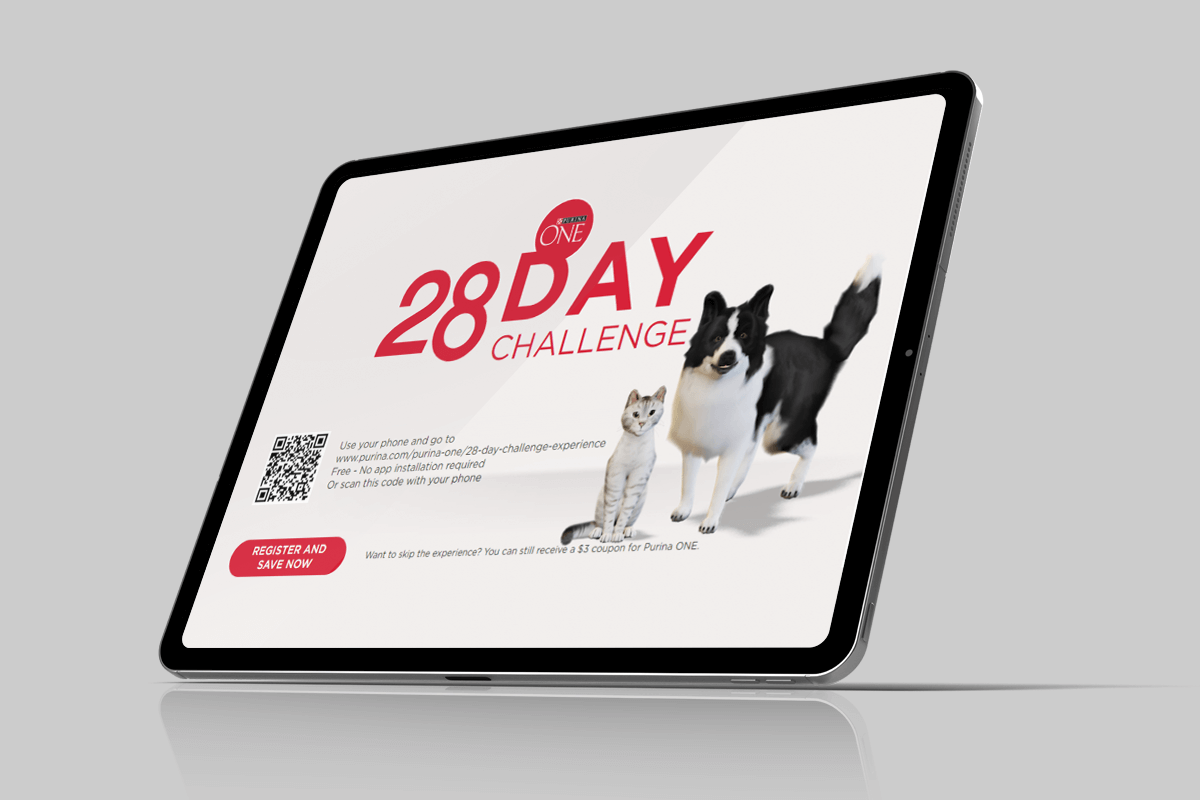 AR Advertisement
As customers become more and more sophisticated, the advertising industry is forced to embrace cutting-edge technologies to attract new audiences while retaining existing clients. WebAR advertisement enables viewers to see vivid content in 3D.
For instance, the US beer brand Miller Lite created its own WebAR interactive labels for its products sold on St.Patrick's Day. Consumers scan the logo on the can of Miller Lite, which redirects them to the relevant brand website. There they can view an AR leprechaun coming out of a can in their real environment and entertaining the users with tricks, such as pulling a beer can or a snake out of its beard, playing with its beard, etc. Moreover, users can even click pictures of the leprechaun and share them on social media.
WebVR Applications and Use Cases: VR Tours
WebVR provides a virtual experience of exploring new locations, where users can look around, discover new sights, streets, objects, etc., and learn more about them. With 360 photos, users can navigate the world across the land and sea by looking at markers. For example, Romes Invisible City, an educational project launched by BBC, implemented WebVR to allow its audience to explore Rome in a virtual 3D environment. The solution is based on WebVR technology that allows displaying the virtual experience in a web browser so that the users do not need to download an extra app to explore Romes Invisible City.
Virtual Meetings
VR brings meetings into the web. Especially in such times as the Covid-19 epidemic, when the imposed restrictions force us to self-isolate and limit our social contacts, WebVR Meetings are in great demand. Business meetings, school classes, and university lectures can now occur in virtual reality. LearnBrite is a virtual classroom, where users can hold virtual meetings and embed various materials, such as presentations, documents, and other media resources, thus providing a complete simulation of the real environment. The app runs on desktops and mobile devices and does not require downloading.
3D Models
3D Models in VR are another prominent application of WebVR. Today, companies can allow their customers to view products on their websites in an immersive virtual reality. With web and mobile devices, WebXR allows users to experience 3D models of objects, as well as Desktop VR such as HTC Vive, Microsoft Mixed Reality VR, or Oculus Rift S. For instance, Sketchfab allows to upload on its website a model and view it in 3D.
Softengi Business Case: PresentinAR
"Retailers are under increasing pressure to explain the purpose of physical stores and take control of the fulfillment and return process for cross-channel execution," said Hanna Karki, principal research analyst at Gartner. "At the same time, consumers are progressively defining the value provided by the experiences they receive from retailers. As a result of these pressures, retailers are turning to AR and VR to offer customers a unified retail experience inside and outside retail stores."
Softengi has developed PresentinAR, a mobile/web application for previewing 3D models of retail products before buying them. Furniture, home appliances, toys, décor items, clothes, shoes, and even food products can be modeled in 3D. Digital twins of featured products that can be viewed on a PC or mobile phone screen without much effort engage customers and generate sales. Embedded WebGL product configurator allows a consumer to see a 3D object of his/her choice in multiple variations of colors, sizes, etc.
This application is available in mobile and web versions so that users who do not want to install one more application on their smartphone can use a web browser solution.
Read more about PresentinAR.
Final Word
The coronavirus outbreak hit almost all industries, forcing many companies to operate remotely. To keep on track, most companies' executives are pushing for alternative solutions on a massive scale. One of the major cutting-edge trends is WebXR. With advancing web capabilities, users no longer need to download extra apps to explore Extended Reality. WebXR is an effective tool that helps to engage current customers and generate new ones. If you want to benefit from WebXR, please reach us. Be at the forefront with Softengi!