Electronic document management is one of the main tasks of digitalization in any business or public organization. Going paperless is the basis, and without it, all the other efforts seem futile.
We created document management systems for more than 100 businesses and public organizations within the last 25 years and can tell a lot about this type of software. We worked with UNDP, World Bank, and SMEs all over the world on the document and records management systems projects, and are ready to share our knowledge.
This is one of the cases of document management web application development. More cases in which we created document management modules and systems are here.
The client:
Intecracy Group, an international IT-consortium, requested a multifunctional document management system, which could effectively manage business-critical documents. Softengi developed DocNet Document Management System, an Enterprise Content Management solution that supports the full life cycle of document management and business process automation in any organization.
The Principal Goals of the DocNet Project: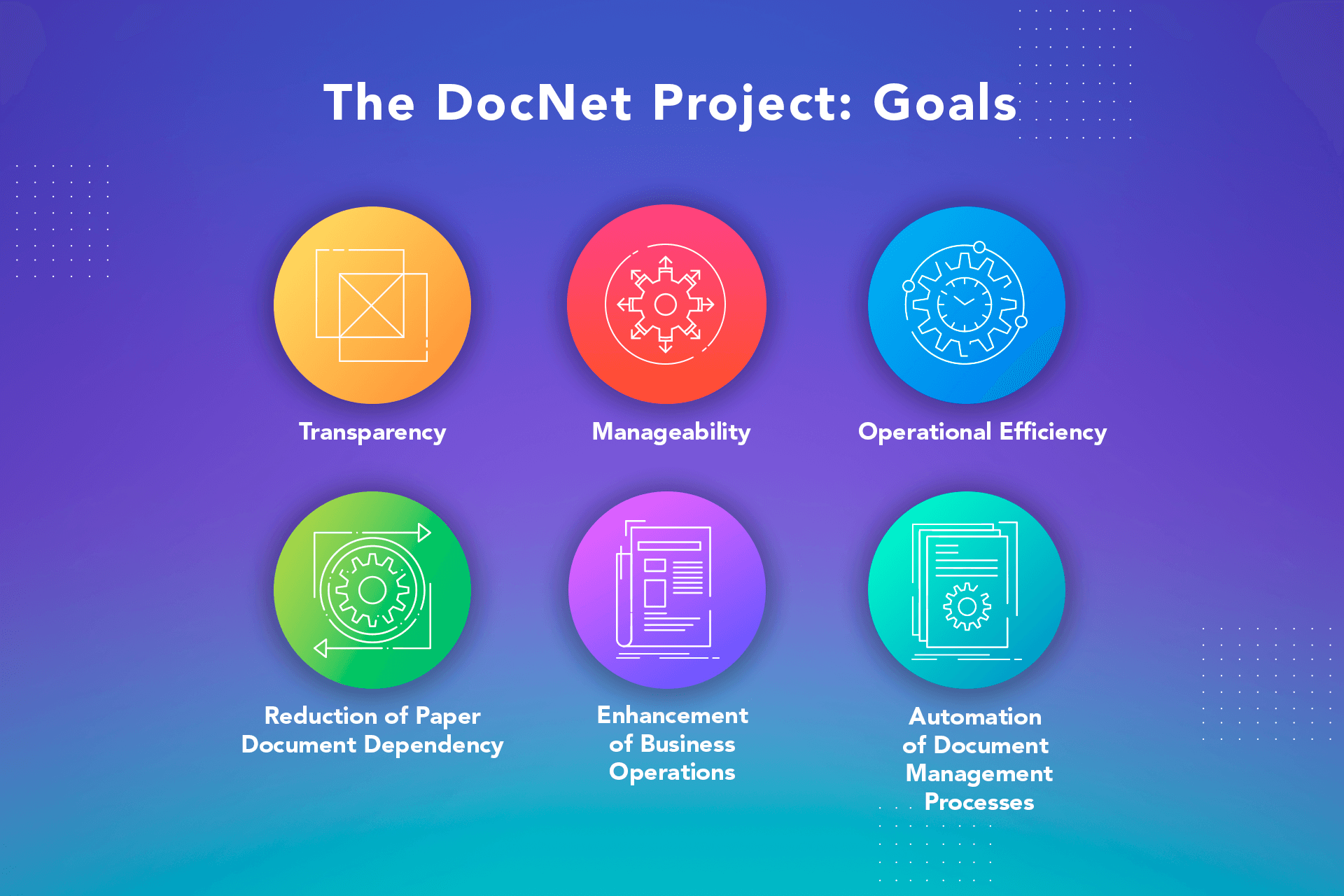 Business Value of Document Management System
The benefits of the implementation of electronic document management system or records managemenet software are obvious: it's time of the employees spend on repetitive tasks and the money of the business. More than that, many businesses are obliged to go paperless
Transparency, manageability, and operational efficiency
Reduction of paper document dependency
Enhancement of business operations
Automation of document creation, storage, and management processes.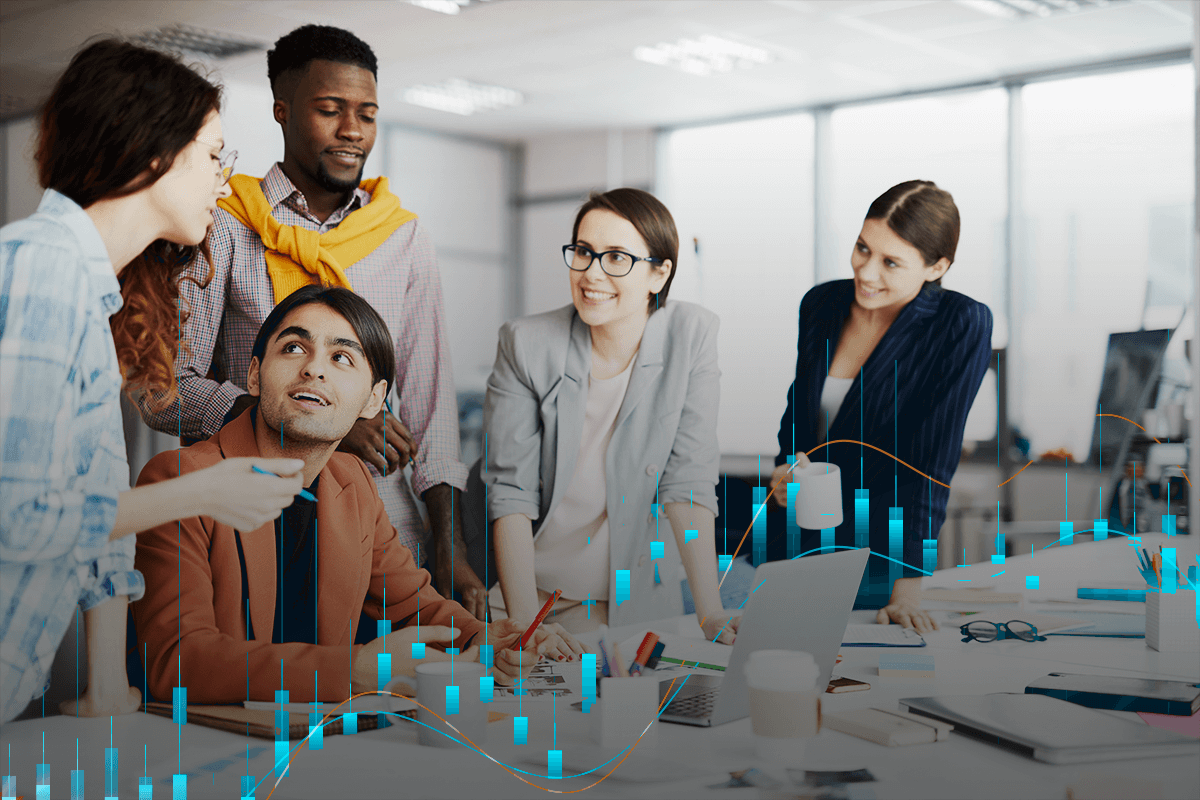 Document Management System from the Technical Perspective
The DocNet Document Management System is based on Agora, our low code communication, and collaboration framework. We chose it due to its velocity (up to 15,000 RPS by a single application server), web orientation, three-tier architecture, utilization of JavaScript for both backend and frontend, PostgreSQL support, as well as the availability of a rich Single-Page Application (SPA) web-client.
The DocNet, document management system offers:
High production performance level (5,000 concurrent users, 100,000 documents per month, and 10 TB storage on a single low-end server);
Linear scalability;
Stable work over low-bandwidth communication channels;
Information protected from unauthorized interference.
Document Management System DocNet: Features & Functions
The system is feature- and function-rich. It covers all document life cycle stages from first drafts to archival storage.
Retrieval of documents regardless of device and location
The document management system is a web-based application that can be access by any authorized user regardless of location. Moreover, DocNet supports both web and mobile applications, operating on iOS as well as Android.
The system allows to scan, store, recognize (incl. auto-recognition and auto-filling of attributes by the recognized text), as well as print out incoming documents and client requests. The system also stores the history of the submitted questions and comments in users' personal cards.
Collaborative Document Management
The DocNet digital archive is a single storage system, which provides secured and prompt access to all enterprise data and documents, regardless of users' location. The DocNet archive can be integrated with various enterprise information systems (ERP, CRM, ECM, etc.), allowing to access and modify a single document by multiple users. Moreover, the document system provides auto-conversion for different file formats as well as the auto-categorization of information to classify and store a document, thereby facilitating easier and faster searches.
Document Creation and Signature Verification
DocNet allows users to prepare, reconcile, and allocate internal and external documents within one platform. Moreover, the document management system provides a storage of digitally signed documents and validation of E-signature (EML, XML, PDF).
With DocNet users can access and edit enterprise documents offline. The document management software will recognize the document changes and synchronize them in the archive once you are back online.
Accounting Document Management software
This system includes a subsystem for accounting and organizational operations that supports user replacements, hierarchy, history, etc. The system allows to electronically management of invoices and accounts payable documents to improve the accuracy of accounting and operational processes. In addition, the DocNet system automatically notifies users about changes to documents.
The document management system offers many other functions, including the contract registration, control of performance discipline, attributive and full-text search, report generation, expedition, as well as the paper archive accounting.
Conclusion
DocNet, a Document Management System, is a comprehensive solution that allows companies to efficiently store various documents: Word documents, Excel spreadsheets, PDFs, and scanned images within a single platform. With DocNet, Intecracy Group is now able to easily process and store business-critical documents, making them accessible at any point throughout the document lifecycle.