Agora has been successfully used for the development of the complex multifunctional HRMIS for the public sector of Tajikistan republic as well as for the Web Platform Solution for Natural Hazards Monitoring for Kyrgyz republic.
Low Code development
A built-in visual constructor permits to creation and update of any page using a simple drag & drop method for the functional parts of the page. It is possible to attune the style, set the behavior of the elements and preview the results inside the constructor.

A set of layouts and templates enables easy and intuitive content management for users. Clients are provided with the possibility to edit existing templates and create new ones, control the availability of templates for one portal or for all connected portals. Any template can be adapted for specific tasks, considering the peculiarities of markup, elements behavior, or portal content.
Search Module
The Search module, based on Elastic Search, and is one of the additional (plug-in) components of Agora. The search module permits users to carry out the advanced full-text search on all the pages of the portal. Administrators in their turn can view statistics and analytics of search queries along with statistics for event logs and error logs to create a helicopter view of the users' behavior.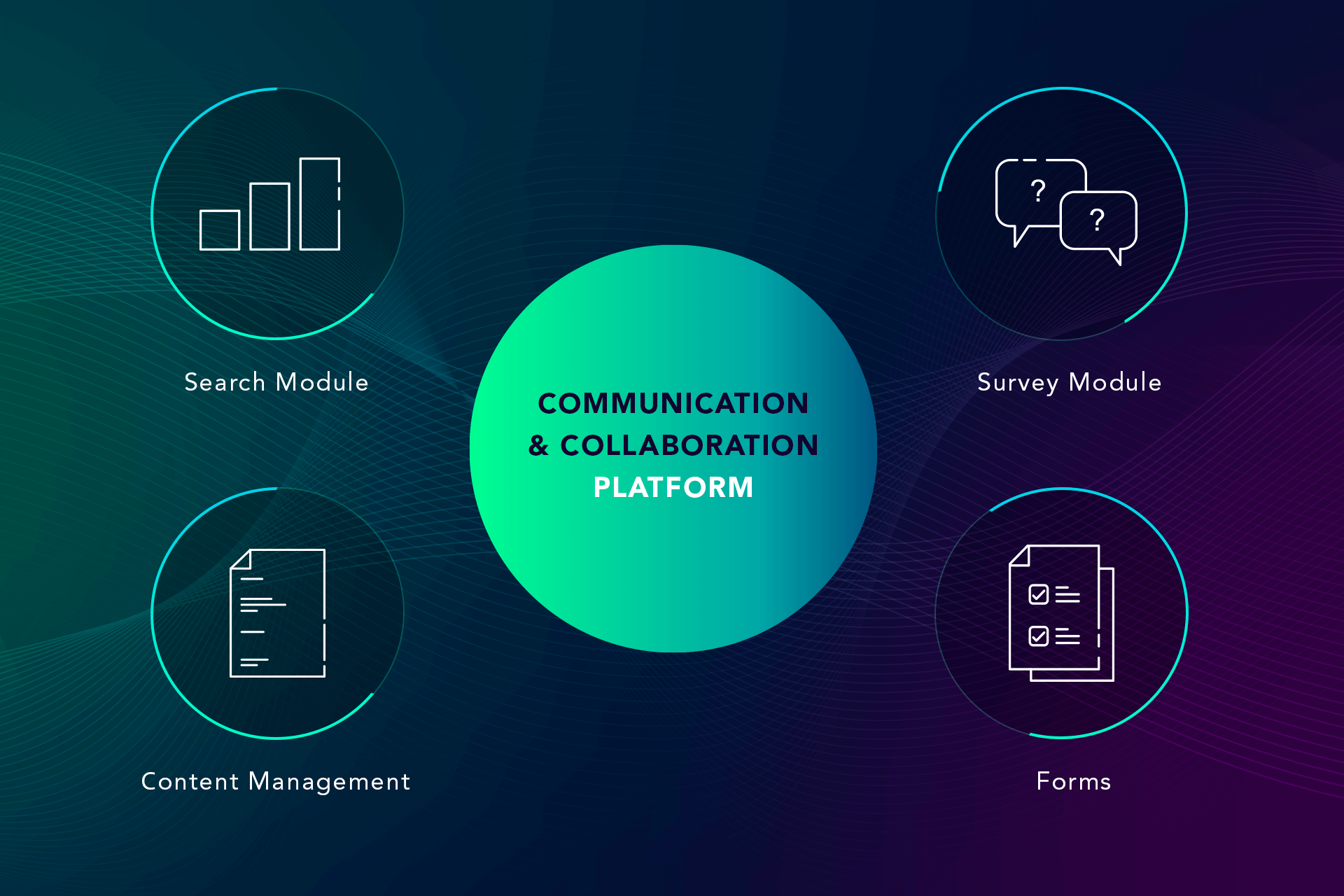 Survey Module
This module is a plug-in component of the solution, based on the Survey.js constructor, intended for conducting thematic surveys on the portal to collect specific information.
The built-in constructor will help you create a questionnaire for different types of surveys with the ability to use different types of answers to a question (for example, mark one answer option out of several, mark several answer options, give a detailed answer, etc.), as well as the ability to form groups of questions.
Form Module
The Forms module is a plug-in component of the solution based on the Form.io form designer aimed to organize the collection of requests or requests through the public portal
With Form Module Constructor, it is easy to create a variety of forms of different complexity with various types of informational fields.