Agriculture has a gigantic environmental footprint; it is concurrently causing environmental changes and is affected by these changes. Today's topic is Smart Farming.
Sustainable farming presents a potential solution to facilitate agricultural systems to feed an increasing population within the changing environmental conditions.
Sustainability focuses on business processes and methods, rather than a specific food, fibre or feed production. It integrates financial, environmental and societal values to create a "triple bottom line" when analyzing the consequences of the business as a whole.
This is very contrasting from a completely profit-driven strategy, where businesses avail financially but often at the expense of the environment and society. Given the limited supply of natural resources, agriculture that is ineffective or damaging to needed resources may ultimately exhaust the resources or the ability to produce them.
Everyone who participates in food production – farmers, producers, retailers, buyers play part in enhancing sustainable farming.
Various methods are commonly used for work in agriculture. Farmers use techniques to improve soil health, reduce water use, decrease pollution. Consumers and retailers interested in sustainable development are looking for valuable products. Such food is produced using methods that support the well-being of farmers. In addition, it is environmentally friendly and stimulates the local economy.
Sustainable farming links different sides of science, engineering, and communications.
Sustainable farming nowadays is more than just a bunch of methods and techniques. This is a dialogue, work on solving complex problems about how we produce food.
Background of Sustainable Farming
The food crop has grown significantly 1950s, thanks to innovation, industrialization, fertilizers and government strategies that helped to increase crop yields. Thus, these innovations allowed the farmworkers, firstly, to reduce manual labor, secondly produce more products.
These changes brought good results, and reduced many risks, but also led to significant costs. For example, consumption of the upper soil layer, pollution of groundwater, and the destruction of family farms are noticeable.
Until the early 1990s, producers continued to neglect the working conditions of farmers, the rising costs of production and the destruction of economic and social conditions in the farming communities of the country.
From the 1990s up to nowadays, there has been a growing tendency to research and implement techniques that contribute to solving these social problems.
Today, sustainable farming techniques are gaining growing support among people around the world.
Sustainable farming solves many environmental problems but also offers innovative and cost-effective opportunities for producers, workers, consumers and many others throughout the food system.
Developing Smart Farming Solutions
We strive to show the concepts, techniques, and strategies that establish the concept of sustainable farming. Softengi does this to offer digitalization steps aimed to transfer businesses to sustainable farming. The idea of sustainable farming is under development, we do not plan our Solutions as a statement, but as an invitation to the dialogue of all those working with agricultural production.
Discover our Smart Farming Use Case based on sustainable agriculture.
Nowadays, everyone involved in food production, from farmworkers to consumers, shares a vision of sustainable farming. Despite the variety of perspectives on the concept, the following topics usually permeate sustainable farming:
Sustainable farming is based to fulfill the needs of society in production now, without depriving future generations of the opportunity to fulfill their needs.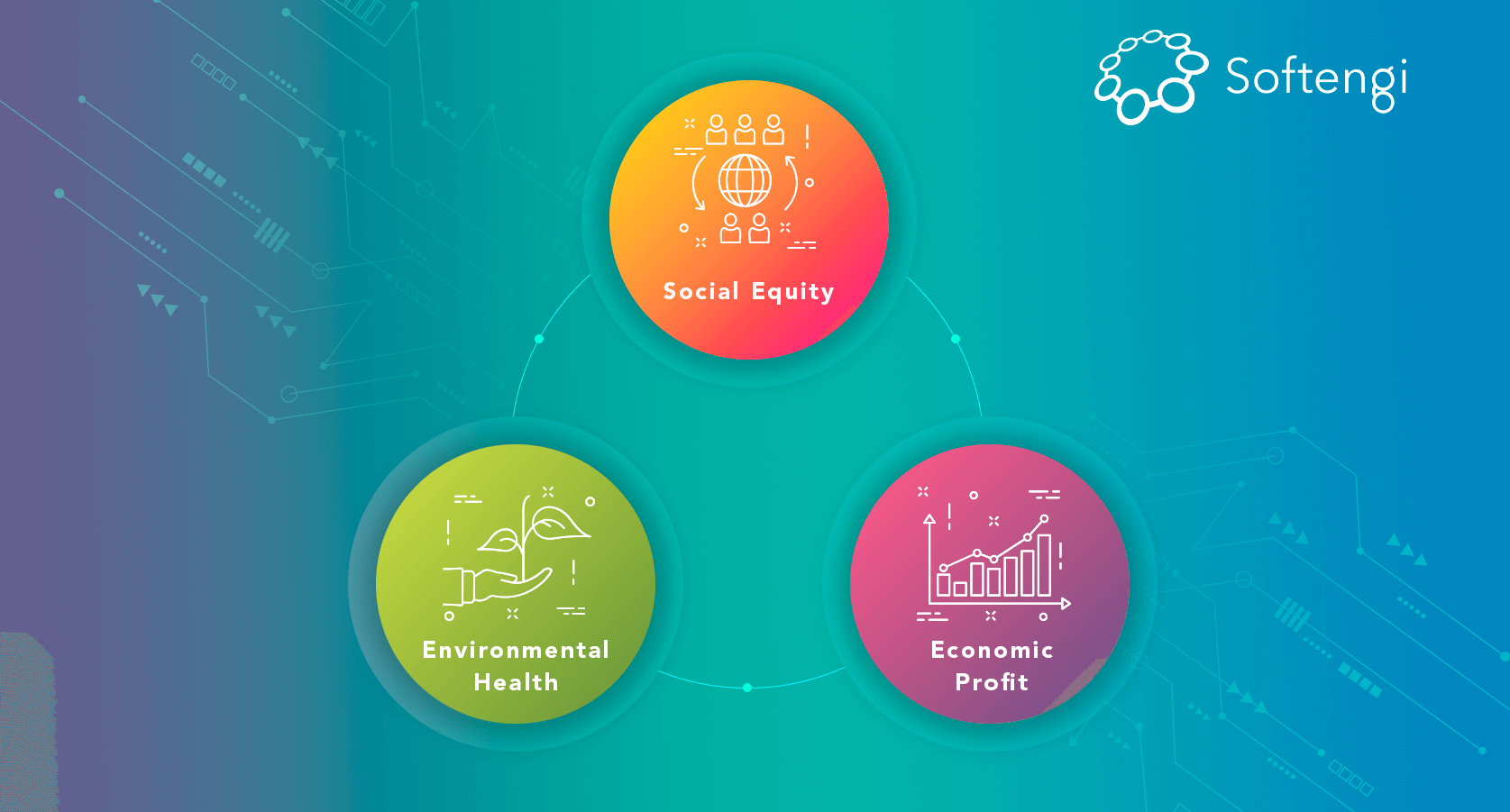 Therefore, control over human and natural resources has paramount importance.
All this concerns the analysis of societal aspects, such as working and living circs of farmers, the demands of the agrarian community and consumer health, both in the present and in days to come.
Control of land and natural resources means maintaining or developing vital resources for a long time.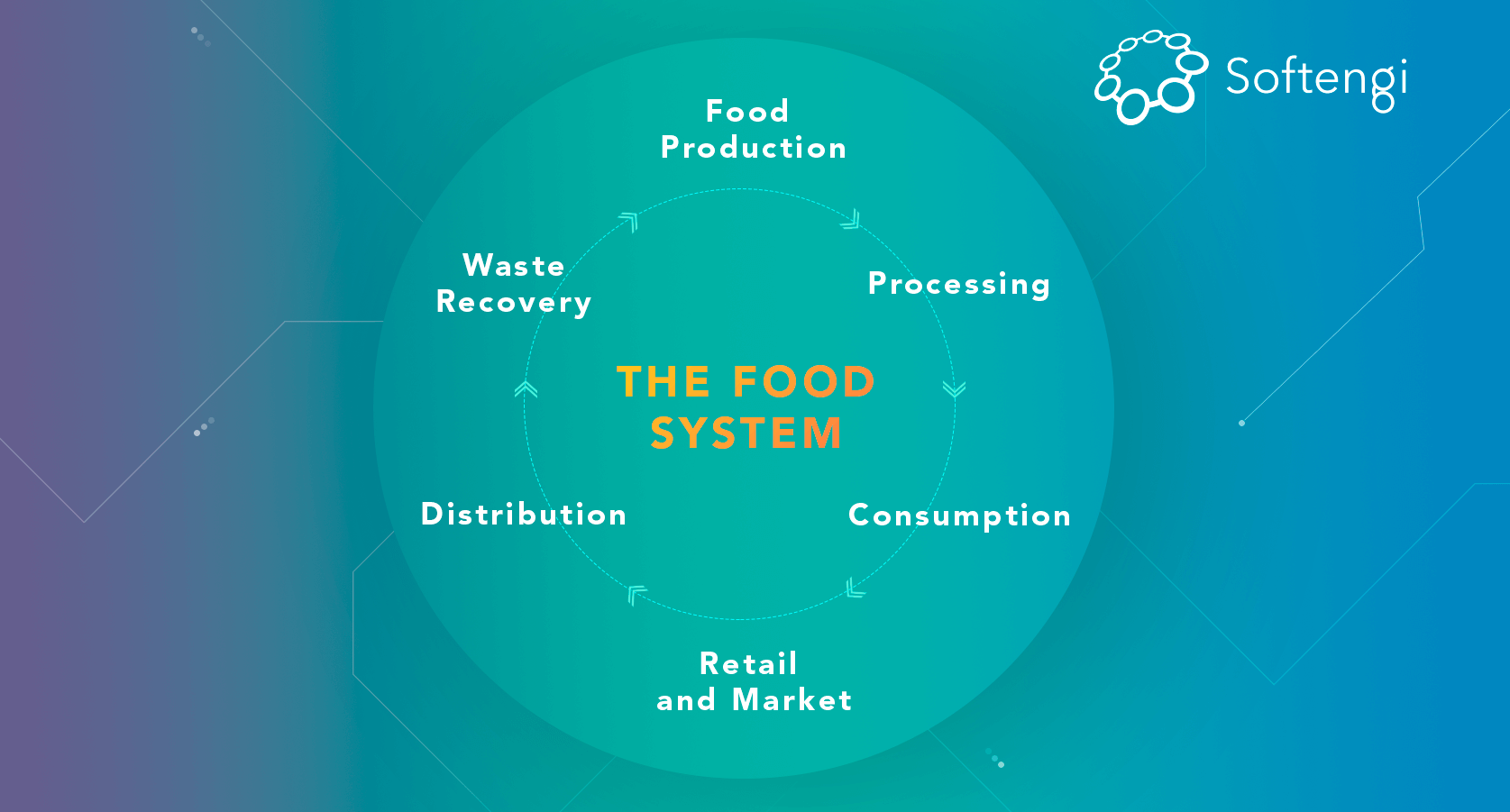 A systems approach means interdisciplinary purposes in research and education.
This demands not only the data of researchers but also farmers, workers, consumers, and others.
Starting the transition to sustainable farming is a long process.
For farmers, the transition to sustainable agriculture frequently takes a series of small, practical steps proposed by the University of California. Family economic and individual aim determines how fast or how far associates can go in the transformation.
It is necessary to understand that each small choice can make a difference and commit to improving the entire system further. The key to moving forth is the intention to take the next steps.
Softengi Use Cases for Smart Farming
Agriculture Machinery Tracking
It is known that the use of old or failed equipment negatively affects the environment. The Solution reduces the environmental impact of transport through timely predictive maintenance. Using IoT-sensors, Solution helps to monitor the state of the machine in real-time and make predictions for the future.
The Solution uses modern sensors, cloud synchronization and the Internet of things in order to monitor the transportation of goods in real-time and prevent the loss of food products on the logistics operations of the supply chain, both during the movement of cargo and its storage.
Remote crop analysis allows you to use less fuel to inspect fields, as well as optimize watering and plant care schemes. These factors have a beneficial effect on the environment and the carbohydrate footprint of agriculture.
Constant analysis of the soil condition reduces the amount of fertilizer used, as well as optimize irrigation scenarios in order to reduce the environmental impact and decrease water usage on the fields.
Lastly, it is essential to point out that reaching the aim of sustainable farming is the obligation of all members of the system, including farmers, workers, researchers, retailers, and, at last, but not least consumers. Every member has his own part to play, his own unique supplying to establish the sustainable farming community.