With COVID-19 disrupting many industries, including manufacturing and supply chain, logistics tech is the key to business stability and even its advancement.
Adding transparency to transportation processes, accelerating goods delivery, and enhancing operational processes, the Internet of Things in Transportation has brought Logistics Tech to a higher level. In this article, I will tell you about trends in logistics.
IoT for Logistics Automation: Business Case
Logistics Tech After COVID: Main Drivers
Due to technological progress and current challenges, including high customer demands and the outbreak of COVID-19, today's logistics and transportation industry experienced a rapid transformation.
Before you dive deeper into reading about IoT trends for logistics, take a look at our recent case: IoT -powered Logistics and Accounting Automation System.
The coronavirus outbreak caused the leading industrial countries to shut down, thus throwing the global economy into an unprecedented crisis. In addition, measures taken to combat the coronavirus, such as social distancing, have greatly challenged the viability of many companies. For logistics, all this was a major blow that forced the industry to rethink its business and transform its operations.
To meet the new challenges and stay afloat, the transportation industry strives to embrace logistics innovations that provide:
More visibility across transportation processes;
Measurement of operational performances;
Reduction of downtime;
Decrease operating costs;
Optimization of road traffic.
IoT, with its ability to connect devices, is the right key for effectively transforming logistics processes.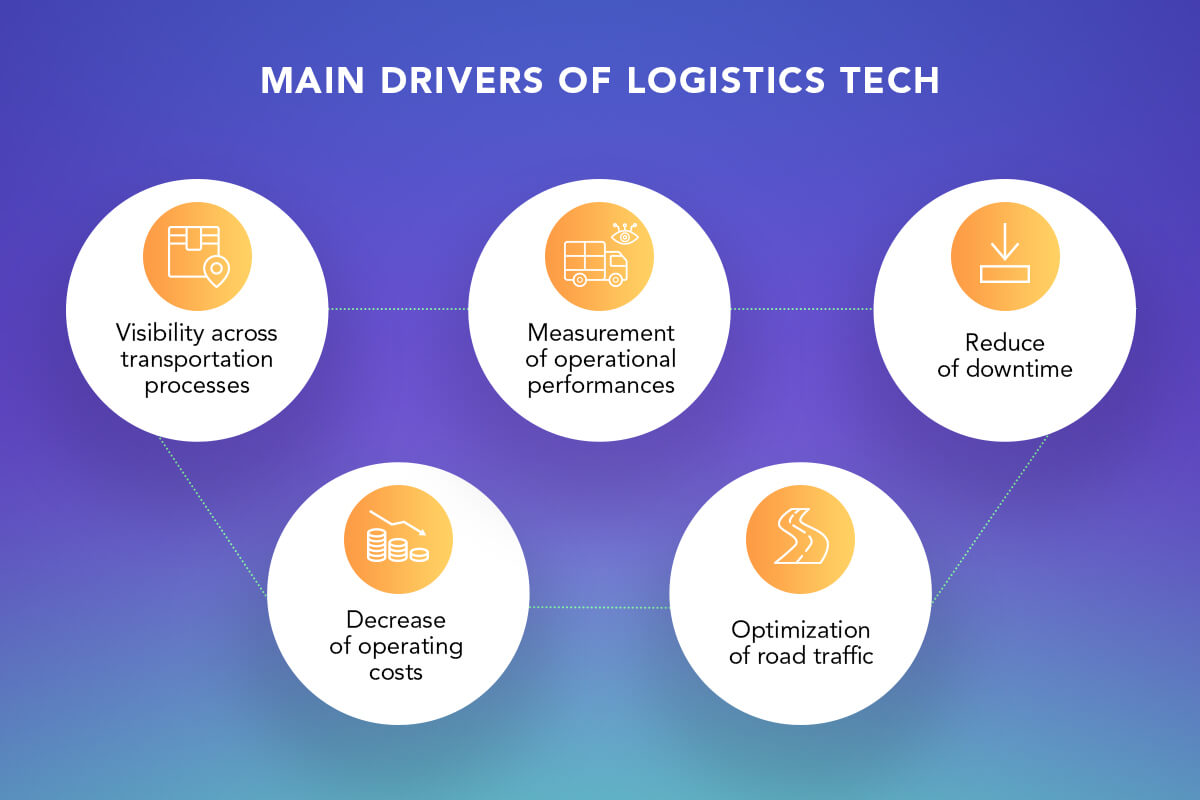 The Internet of Things in Transportation ranks high among all logistics tech trends, according to Gartner.
"We are seeing more supply chain practitioners exploring the potential of IoT," says Christian Titze, research vice president at Gartner. "Areas that IoT might have a profound impact on are enhanced logistics management, improved customer service, and improved supply availability."
The Internet of Things (IoT), which we discussed in our previous article, primarily refers to the network of interrelated computing objects, devices, and sensors that interact and exchange huge data sets over the Internet. 
Technology is about the creation, interaction, aggregation, and analysis of data acquired from real-world objects with the help of sensors. Therefore, the value created by the IoT is governed by the flow of information through a system.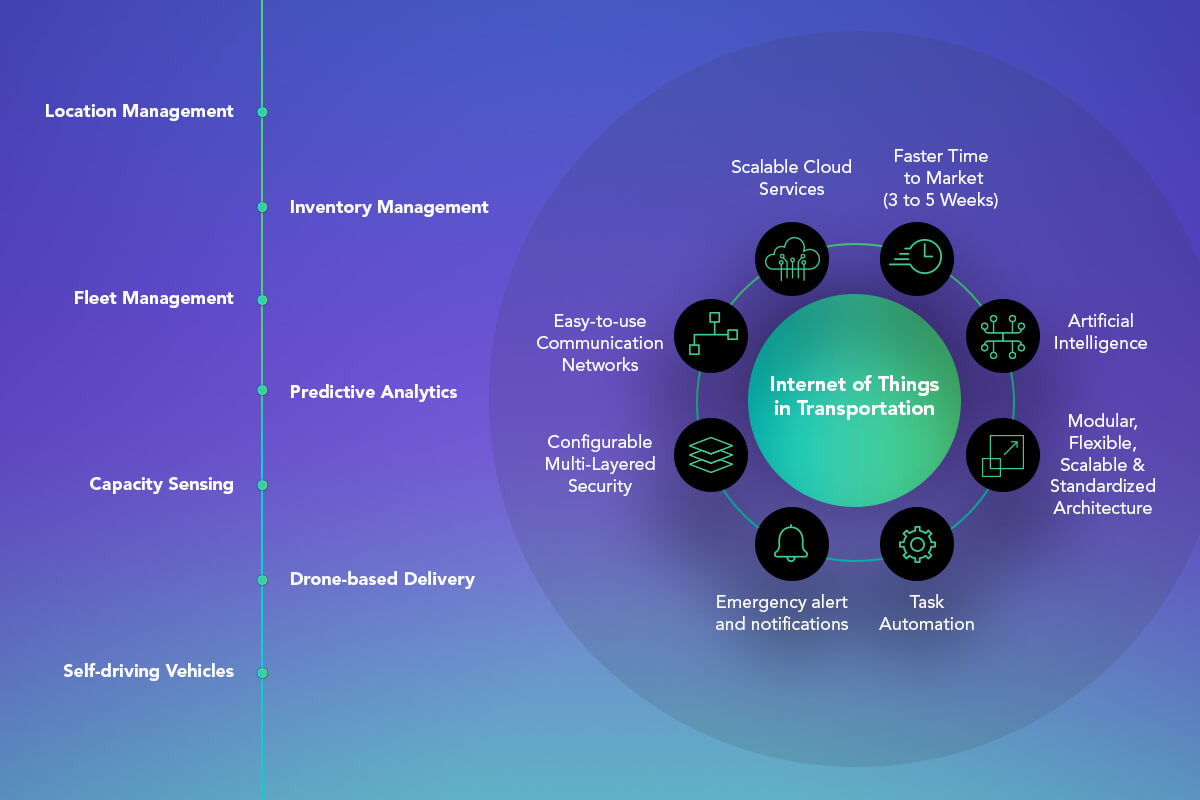 IoT technology enhances and innovates the logistics domain: inventory tracking, environment sensing, fleet management, or route optimization.
According to the Boston Consulting Group, cited by Deloitte, "Companies will be spending around 310 billion USD a year on the Internet of Things, with much of this spent in the manufacturing, energy, and transportation industries."
Read more about IoT solutions in times of COVID-19.
Applications and Use Cases of the Internet of Things in Transportation and Logistics
As in its nature, the logistics and transportation industry is about delivering goods from one point to another. Its services can be split into two major groups – the "supply" and "demand" – with IoT technology finding its use in both.
The supply category refers to warehouses, where goods are stored and forwarded, the transport network, and the vehicles/crafts that are used for goods delivery from suppliers to warehouses or directly to customers.
IoT Applications and Use Cases of Logistics Supply
Here are the 3 most common and most cost-effective use cases in logistics:
Location management;
Inventory or asset tracking;
Route optimization.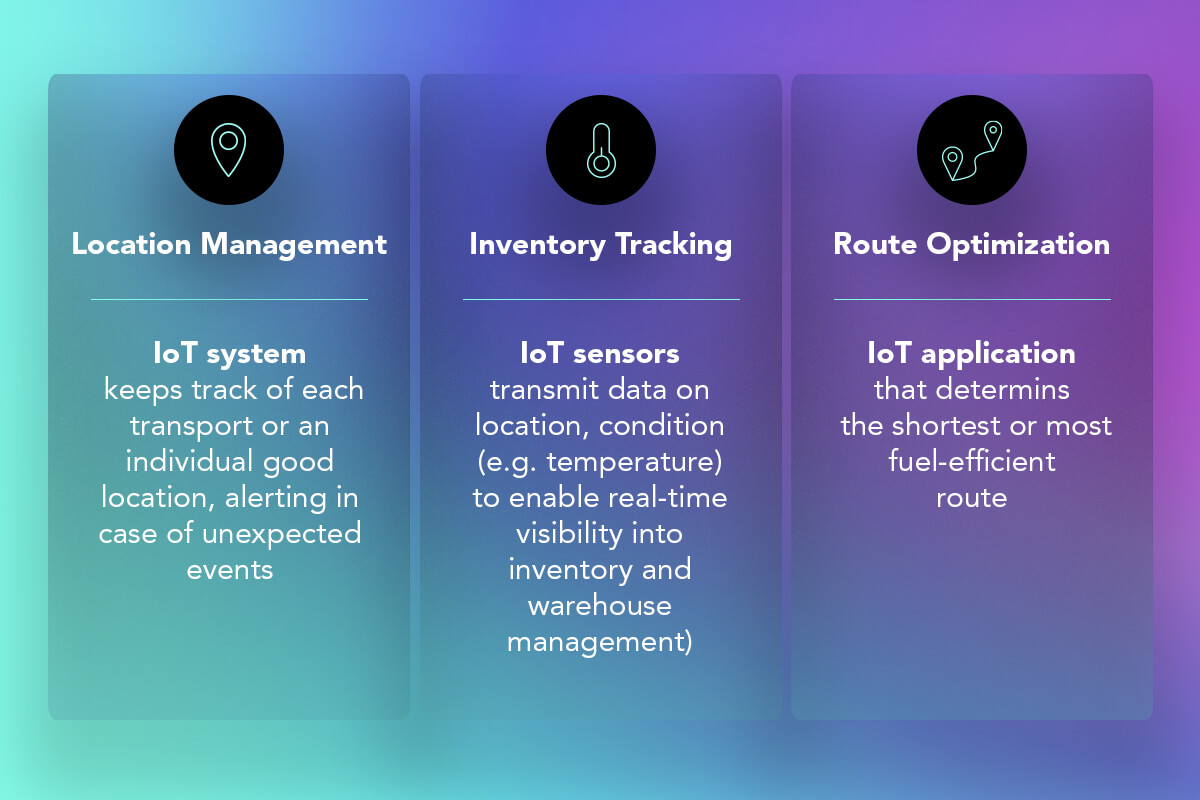 IoT-Powered Location Management
A major benefit of the Internet of Things in Transportation is the enhancement of overall visibility of goods movement. A transport, be it a motor vehicle, ship, or train wagon, is embedded with sensors that send real-time data about the transportation process to the main network system.
Thus, an IoT system can track the location of shipments down to the individual units and alert the users in case of unexpected events, like a jam on the road or the location or status of the vehicle used for transportation.
According to a Cisco study, 26% of companies surveyed say they have achieved success with their IoT initiatives.
IoT Location Management: Case Study
Softengi has developed an IoT-powered system for a logistics company specializing in rail transportation. The system provides remote tracking of the transported goods' location in rail wagons equipped with IoT sensors sharing the data with the IoT platform. The same platform can also monitor traffic units by providing information on how much fuel the vehicle consumes, whether it has exceeded the speed limit, and even controlling the tire pressure.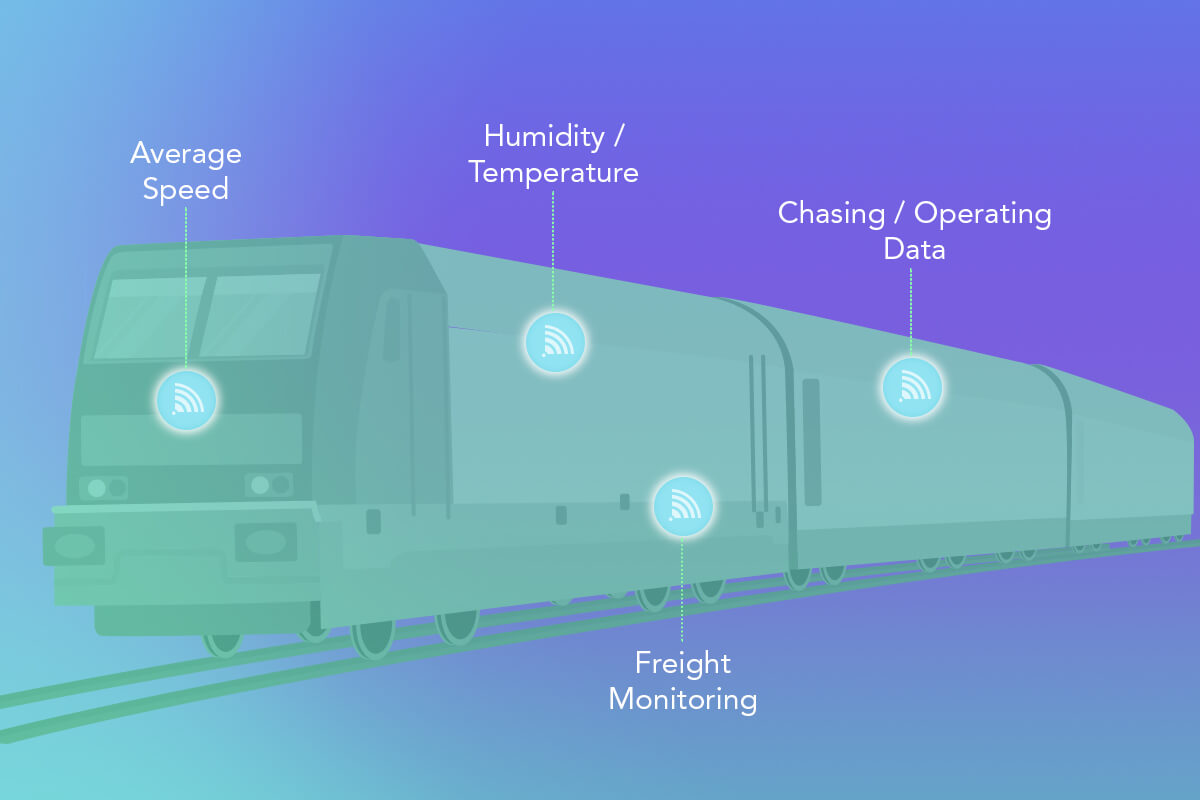 IoT Inventory/Asset Tracking
IoT-driven inventory/assets management is the most widespread application of the Internet of Things in Transportation and Logistics. This application allows to track inventory assets remotely, monitor their status, and learn about all the changes timely. Additionally, embedded in vehicles' fill level sensors help to avoid transport underload and overload.
IoT Inventory Management: Case Study
DHL actively uses logistics tech innovations and implements an IoT transportation application in its business operations. Among various IoT-powered solutions used by DHL is IoT Inventory Management. The IoT system tracks container movement, monitoring container location and the carried goods' condition. Additionally, sensors on goods items transmit data on location, condition (e.g., temperature), enabling visibility into inventory levels and enhancing inventory management.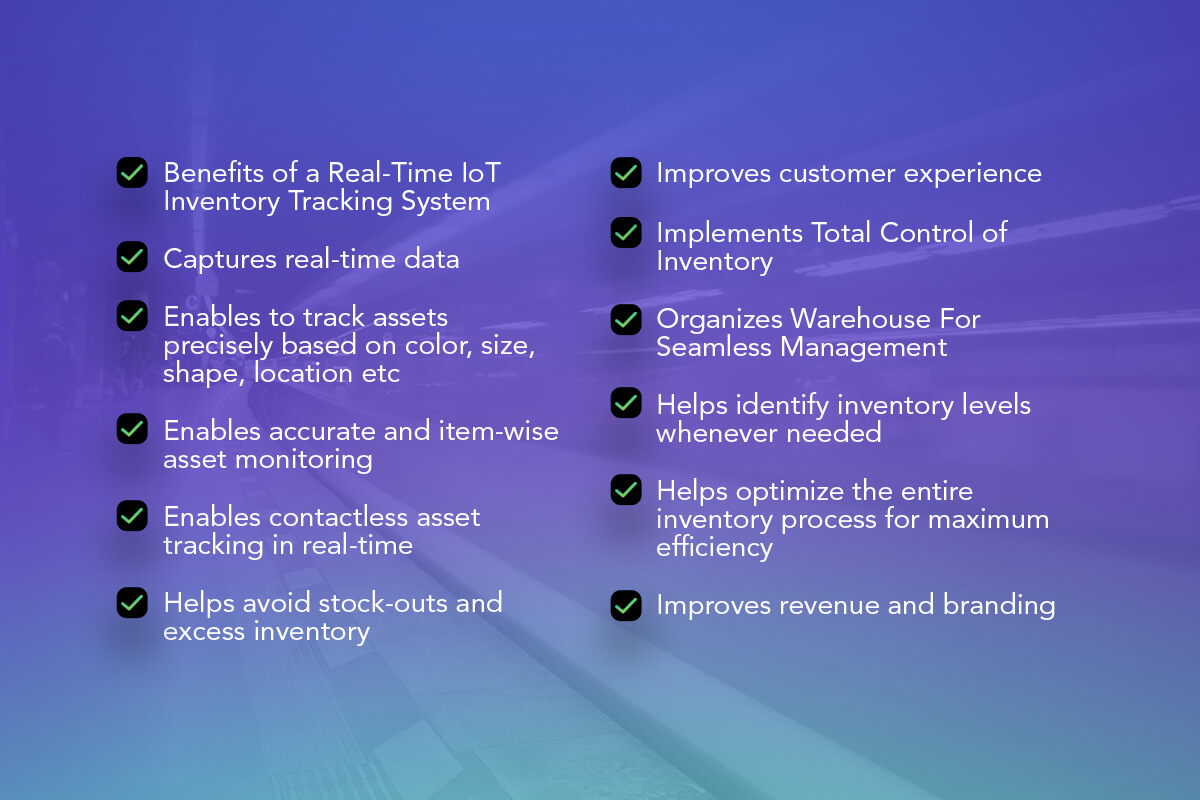 IoT Route Optimization
By providing real-time monitoring of companies' daily operations and taking into account such factors, for example, varying restrictions, policies, and drivers' experience, IoT logistics systems allow optimizing traffic routes.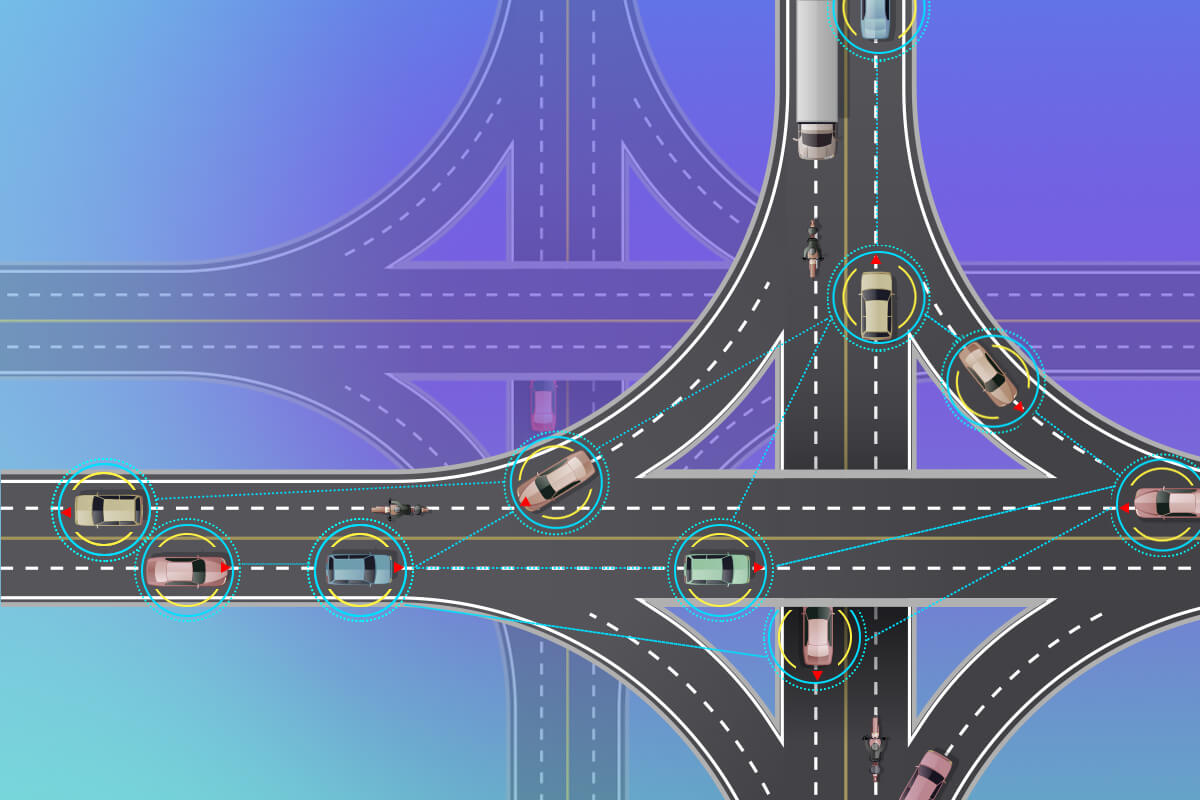 IoT Route Optimization: Case Study
UPS widely uses IoT technology for its logistics business in its operations. IoT Route Optimization is one of the most efficiently used applications. UPS embraces IoT analytical systems to improve its trucking routes. By tracking its vehicles, packages, and driver patterns, UPS has saved over $4oo million a year, claims Cisco.
"If we are detail-oriented, we save one mile per driver daily. In the course of a year, all drivers in the U.S. can save UPS $50 million", says Juan Perez, a chief information and engineering officer at UPS.
IoT Applications and Use Cases of Logistics Demand
Logistics Demand refers to constantly growing customer expectations. Both enterprises and individuals expect to get products faster, more flexibly, and – in the case of consumers – at a low or no delivery cost.
"Manufacturing is becoming more and more customized, which is good for customers but hard work for the logistics industry. Add it all up and the sector is under acute and growing pressure to deliver a better service at an ever lower cost."

PWC
IoT Logistics applications have proved to be the most effective solution in the demand category of the Transportation and Logistics industry, providing faster time-to-market, reduced defect rates, and customized delivery.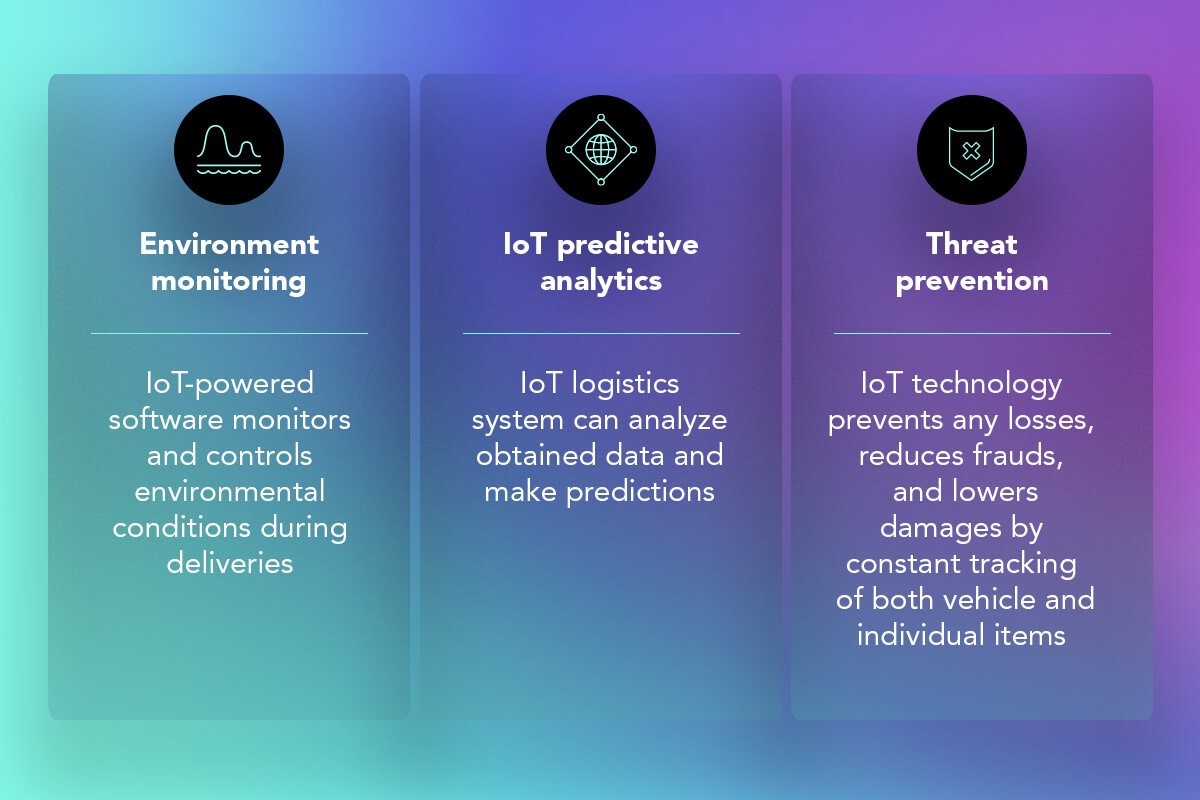 IoT Environment Monitoring
IoT logistics systems monitor the temperature at which an item is maintained, adjusting it when needed. This particular application is very useful for pharmaceutical products and perishable goods. IoT-driven sensors gain environmental data, such as temperature, pressure, light exposure, humidity, etc., allowing them to monitor and control the environmental conditions remotely.
IoT Environment Monitoring: Business Case
International Airline Group, IAG Cargo, which specializes in freight transportation, applies an IoT-powered system that can transmit real-time data on a wide specter of parameters covering from light to precise temperature and humidity readings, providing IAG Cargo users with end-to-end monitoring.
"We can communicate a variety of data and information about where the cargo is and its surrounding conditions… The other exciting benefits that we offer include temperature and light monitoring. It's not just the data, but the processes we've developed to respond to alerts and quickly set response protocols in motion."


– Randy Gould, Cargo Signal's Global Director
IoT Predictive Analytics
Capable of gaining various real-time metrics, IoT logistics systems can analyze obtained data and make predictions. For instance, based on a constant flow of real-time information, the system can optimize routes, plan smarter deliveries, identify defects before something goes wrong, and predict inefficient equipment usage, and even accidents.
IoT Predictive Analytics: Business Case
Launching IoT-enabled software based on IoT predictive analytics technology allows G.E. Transportation, which provides rail services, to maximize train lengths, enhance train maintenance, and reduce fuel consumption.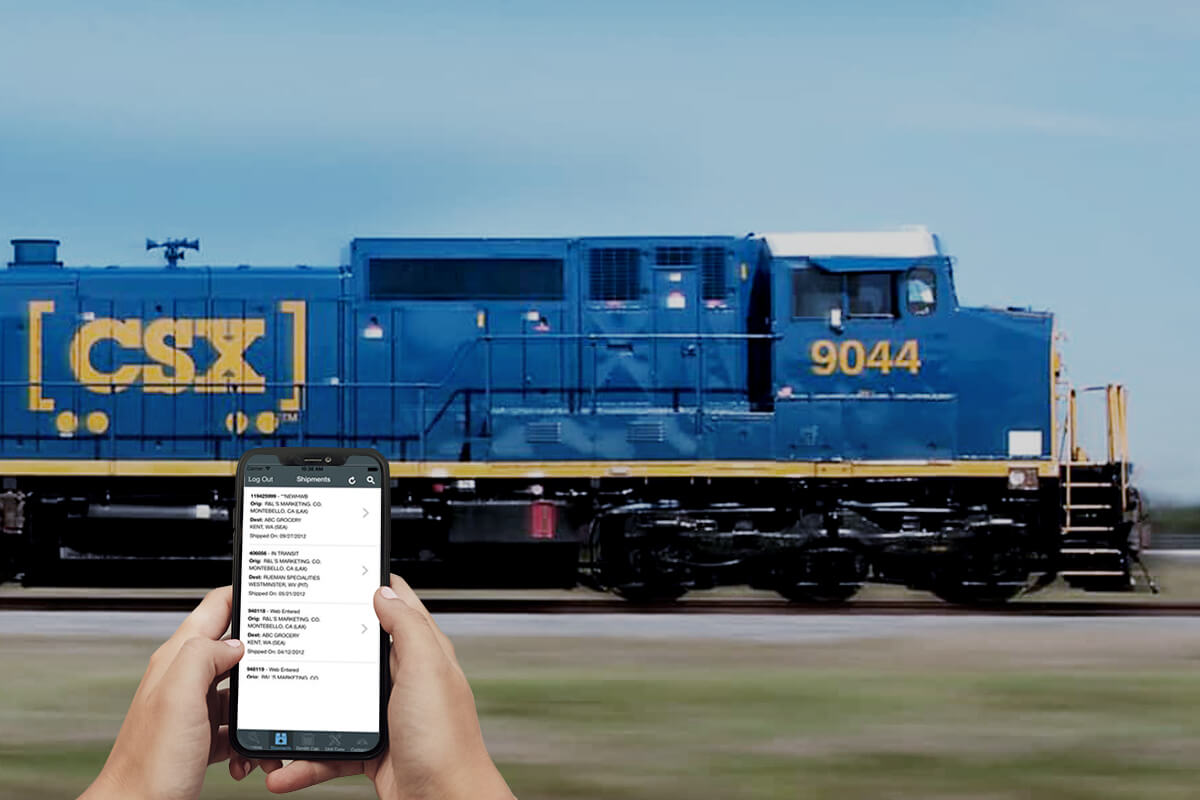 IoT Threat Prevention
According to CargoNet, the US and Canada saw 554 cargo thefts with an average loss of nearly $207,000 per shipment in 2016.
With the help of IoT technology, logistics companies can successfully prevent losses, reduce fraud, and lower damage rates. In particular, IoT sensors can detect unauthorized container opening or any technical problems with a transport unit that is to be immediately fixed.
IoT Threat Prevention: Business Case
Intel employs its Connected Logistics Platform, where a large amount of data gathered from IoT sensors can be analyzed to prevent cargo losses as products move through a supply chain.
"Thanks to data accessibility, shippers and carriers will be able to establish a more reliable supply chain network by having deeper visibility and information on shipments."

Chet Hullum, GM for Industrial Solutions at Intel
Logistics Innovation Trends: Uberization
One of the main trends that now dominate the logistics software market is Uberization. This concept refers to a business model based on mobile technologies, allowing users to get a needed service via their phones easily.
"Uberisation gains a lot of traction, recently. As customers are become more sophisticated, willing to get fasted and better delivery, logistics companies have to cope with high demands and offer advanced services. Uber for Heavy Equipment is a new cutting-edge trend, that makes transportation of heavy machinery more flexible."

Serhii Chernyshov, Head of IoT Delivery at Softengi
Uber for Heavy Equipment is a mobile platform that is used by logistics companies to offer their clients and customers a convenient way to find, select, and book a suitable transportation service for heavy equipment via an easy-to-use mobile application.
IoT technology, in its turn, can track a vehicle or transport equipment, showing its movement in an IoT mobile application. Additionally, an IoT system can prevent vehicle overload, as well as measure the capacity of a transport unit and automatically evaluate whether the items to be transported fit in a chosen transport unit.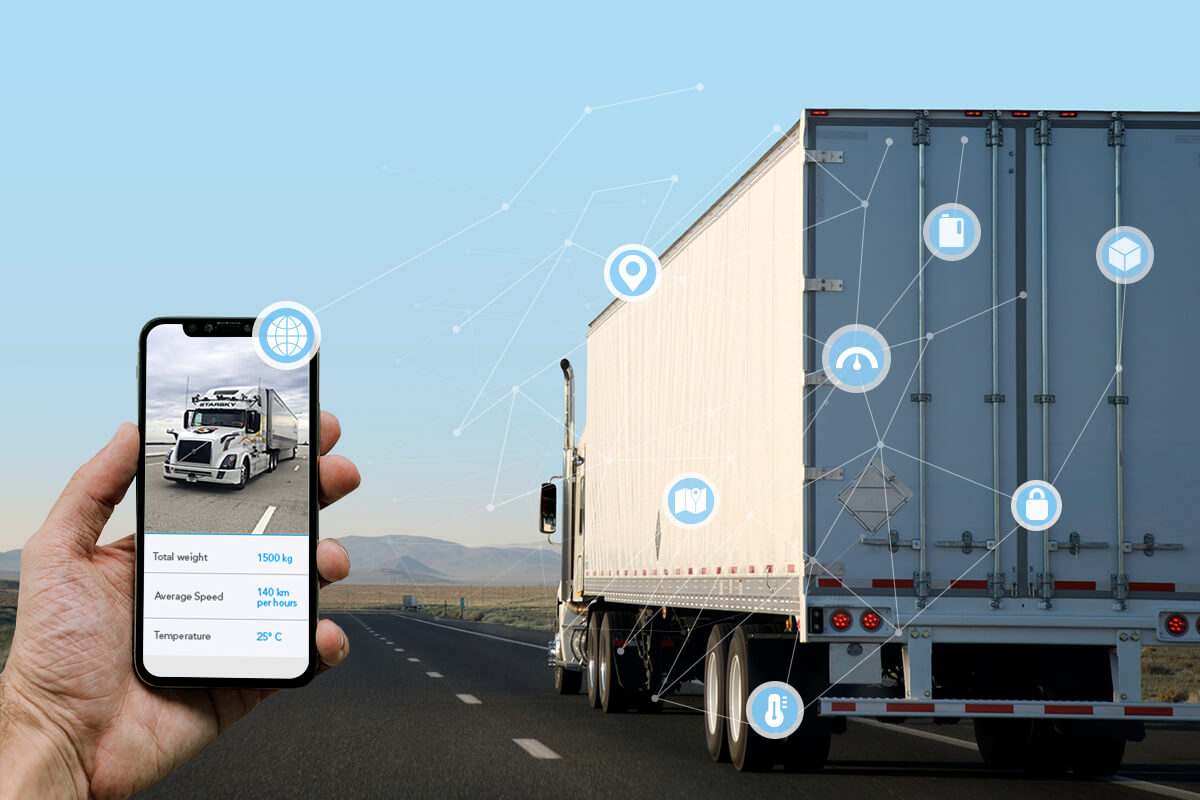 Read more about IoT for business.
Final Word
The application of digital initiatives plays an important role in the highly competitive logistics industry. Internet of Things technology improves efficiency and transparency over the transportation cycle, keeping operations running smoothly and seamlessly. Advanced fleet management, inventory tracking, environmental monitoring, and threat prevention are the most efficient IoT solutions in Logistics Tech.
Moreover, today, the logistics industry experiences a widespread trend toward the urbanization of transportation services. "Uber for Heavy Equipment" allows to arrange transportation of heavy machinery easily and, with an IoT system, track transportation cycles in real-time.