Risk management is one of the most important areas within every industry and business. According to Business Insider, the global risk analytics market is expected to grow from USD 17.60 Billion in 2017 to USD 35.92 Billion by 2022 at a Compound Annual Growth Rate (CAGR) of 15.3%. With the coming of the digital era and the advent of dynamic technologies, risk management faces significant challenges of ever-rising expectations of businesses and customers, the emergence of new risks, as well as the demand for industry-specific solutions.
Risk management can be divided into three main fields: data security, threat prevention, and the impact of system and infrastructure reliability. Today advances in technology and rapid digitization lead to a massive transformation of all three areas, forcing companies to look for new advanced risk management tools to be used by their risk and compliance departments in order to enhance processes of identifying, assessing, and resolving disruptive forces.
Virtual and Augmented Realities
Today, the two options of computerized realities – virtual reality (VR) and augmented reality (AR) – are being massively adopted in many major industries. According to IDC, the VR and AR global market was worth about $11.4 billion in 2017 and will reach almost $215 billion by 2021.
By simulating user vision and hearing, virtual reality offers users a virtual world to interact with. It rests primarily on full immersion in an artificially created environment, while augmented reality imposes information on a real-life view, blending the elements of the real and virtual worlds.
BusinessWire predicts that by 2023 AR is expected to be worth $60 billion, growing at a CAGR of 40.29%, while the worth of VR is estimated to be just a little over half of that ( 34 billion), growing at a CAGR of 33.95%.
When we are speaking about VR, it is more about the user experience and what they feel while getting into a virtual environment. AR, on the other hand, focuses more on how users interact with enhanced reality with its virtual objects.
VR applications always require wearable headsets or goggles like Facebook's Oculus as necessary attributes of this technology. A wide range of AR applications, such as laptops, smartphones, and tablets, are offered to potential users in the commercial segment.
Virtual Reality and Risk Maintenance
VR has found its use in some functional applications for risk and compliance management, enabling companies to enhance uptime during maintenance and minimize the consequences of accidents.
VR-embedded technologies offer more experiential learning and training. Professor Jeremy Bailenson, the founder of Stanford University's Virtual Human Interaction Lab, claims that compared to other AI applications, with a VR application, users retain a third more information from their immersive experience.
VR is related to all kinds of simulations. In the context of risk management, it can be effective in modeling emergency situations, especially for technology-heavy and hazardous industries. With a VR headset that recreates entirely new landscapes, employees can be trained to deal with catastrophic situations without endangering their lives.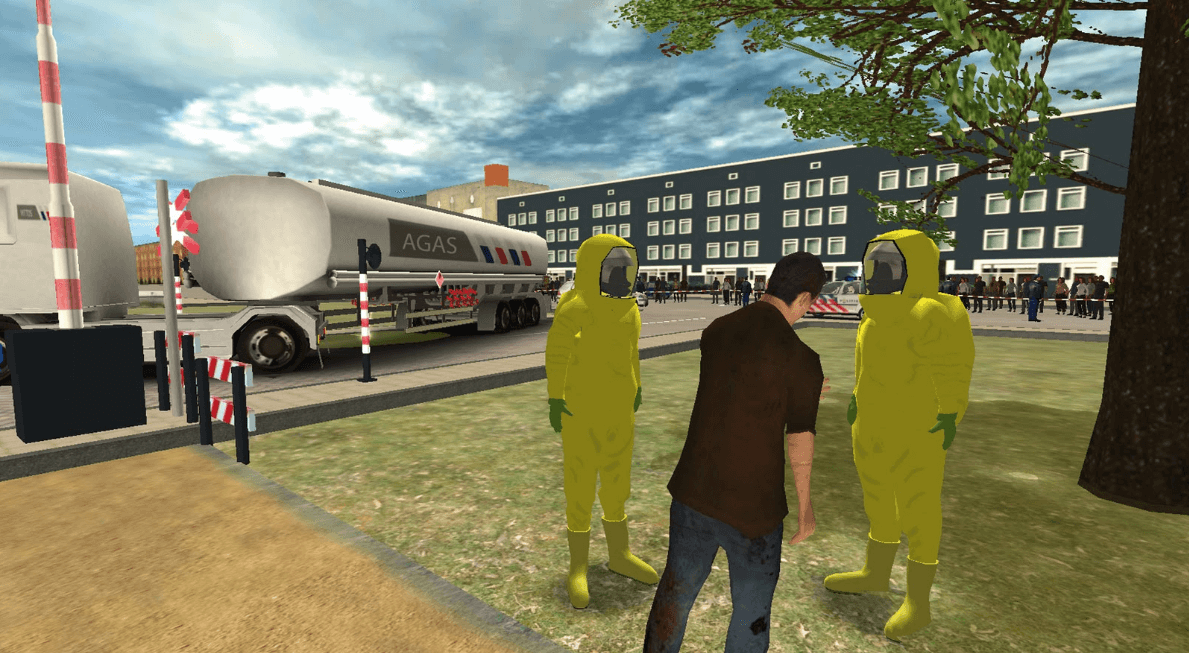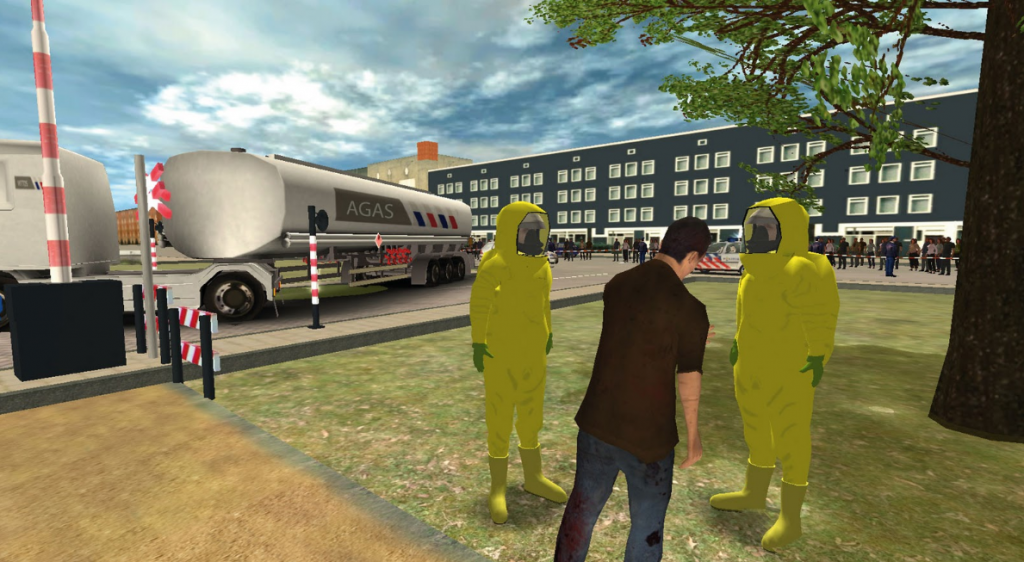 For instance, in the industrial segment, VR-driven technologies allow the simulation of a nuclear reactor meltdown or other major infrastructure failures. In a civil context, it can replicate emergency response to different catastrophic disasters.
By applying VR, companies can also improve initial training and skill maintenance of dangerous equipment, thereby handling complex systems and managing safety issues connected with critical risks.
Augmented Realities and Risk Maintenance
While VR is mostly applied for training and education for threat prevention, AR can be used as a powerful tool for asset maintenance and risk assessments. Enhancing the view of the real world with imposed digital information, AR offers a significant number of potential applications in the broad field of risk management.
AR technologies offer infrared thermography, which allows engineers to spot anomalies in equipment, such as faulty connections, in compliance with regulations or abnormal pipe temperature levels. With AR-embedded equipment, engineers can use thermal vision, which allows for detecting tiny differences in temperature within the equipment without touching it, reducing the risk of employees getting hurt at the workplace.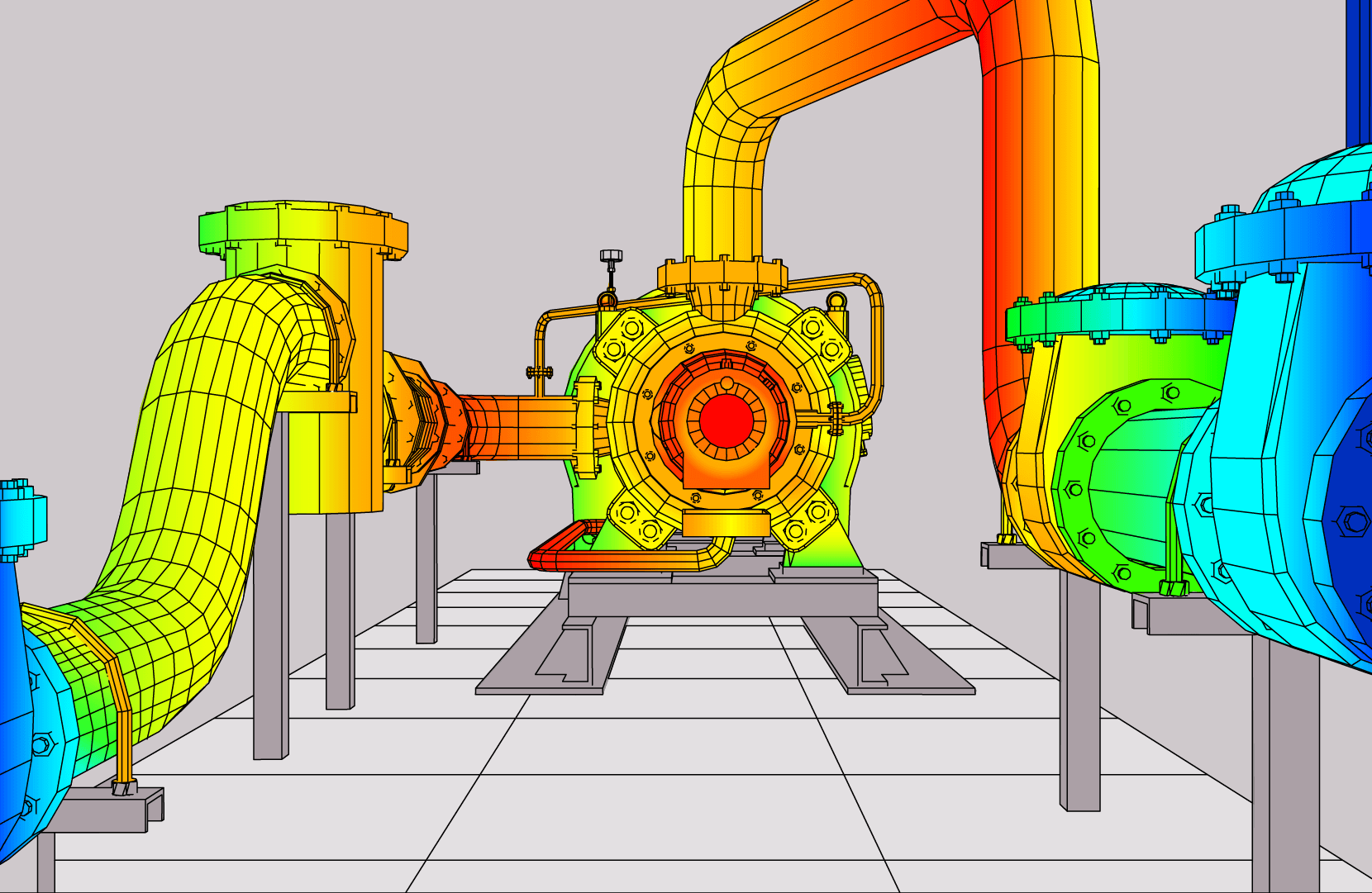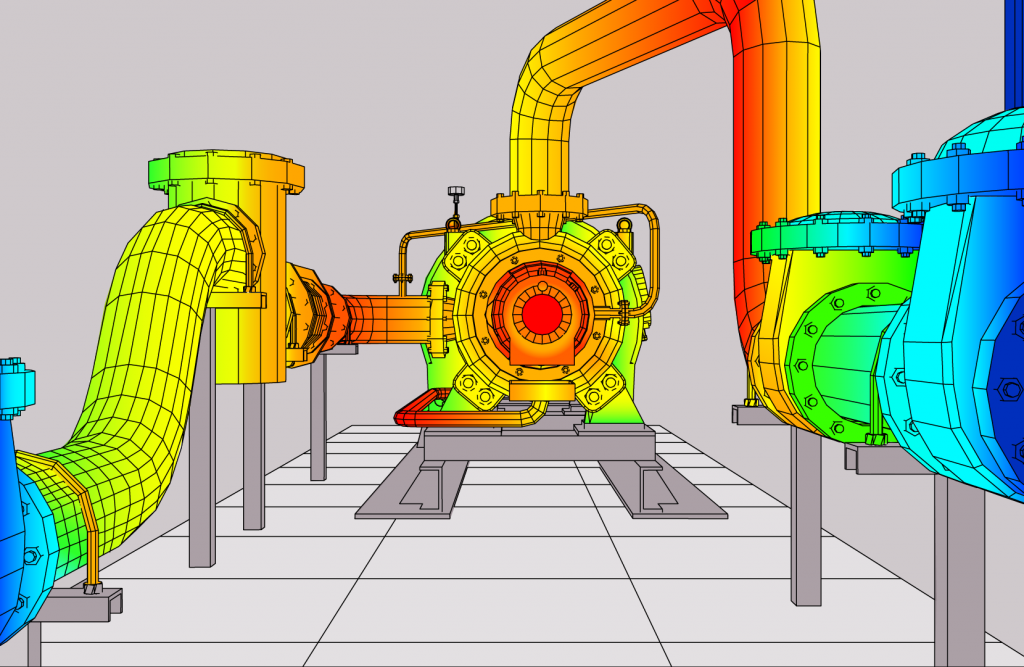 Another fascinating application is of great value for the instruction area. AR can provide field workers with AR-powered devices, which will overlay, for example, power lines, gas line assets, or water pipes onto the standard map image, resulting in fewer human errors and therefore enhancing safety.
AR also can help data scientists and compliance management professionals to visualize data in real time. This application can enable security employees to learn how hackers might use various entry points and paths to attack a facility.
Extended Reality: AI on par with AR and VR
Both AR and VR fall under the category of extended reality, abbreviated as XR, which envisages a computer-generated environment that merges real and virtual worlds. XR mostly includes AR, VR, and sometimes artificial intelligence (AI), and the areas intercalated among them, such as natural language processing (NLP), robotics, machine learning (ML), and deep learning (DL) among others.
XR can offer users to become part of a virtual environment, enabling them to interact with it and examine data within a real-world field of view. Applying VR in combination with AI can help risk and compliance departments to address the current challenges of regulatory compliance and risk management.
Accenture believes that risk and compliance management should start to adopt new tools and technologies, such as AI and VR, in order to create a self-learning, intelligent, and optimized framework that will allow companies to reduce risks, downtime, and costs. According to Accenture's research, executives see compliance technology transformation as the top spending priority over the next 12 months.
Compliance is the most challenging area for many institutions, especially for financial services companies. The main problem for compliance departments is a steadily growing set of regulations in many jurisdictions. To address this challenge, many companies have started to move towards emerging technologies.
"With the rising cost of maintaining compliance and new risks continuing to emerge, it is imperative that firms find a path to more sustainable compliance costs," said Steve Culp, Senior Managing Director and Global Head of Accenture's Finance & Risk Practice. "Firms should be thinking and investing strategically in terms of advanced technologies that can bring stable, cost-effective solutions that will enhance the function's performance."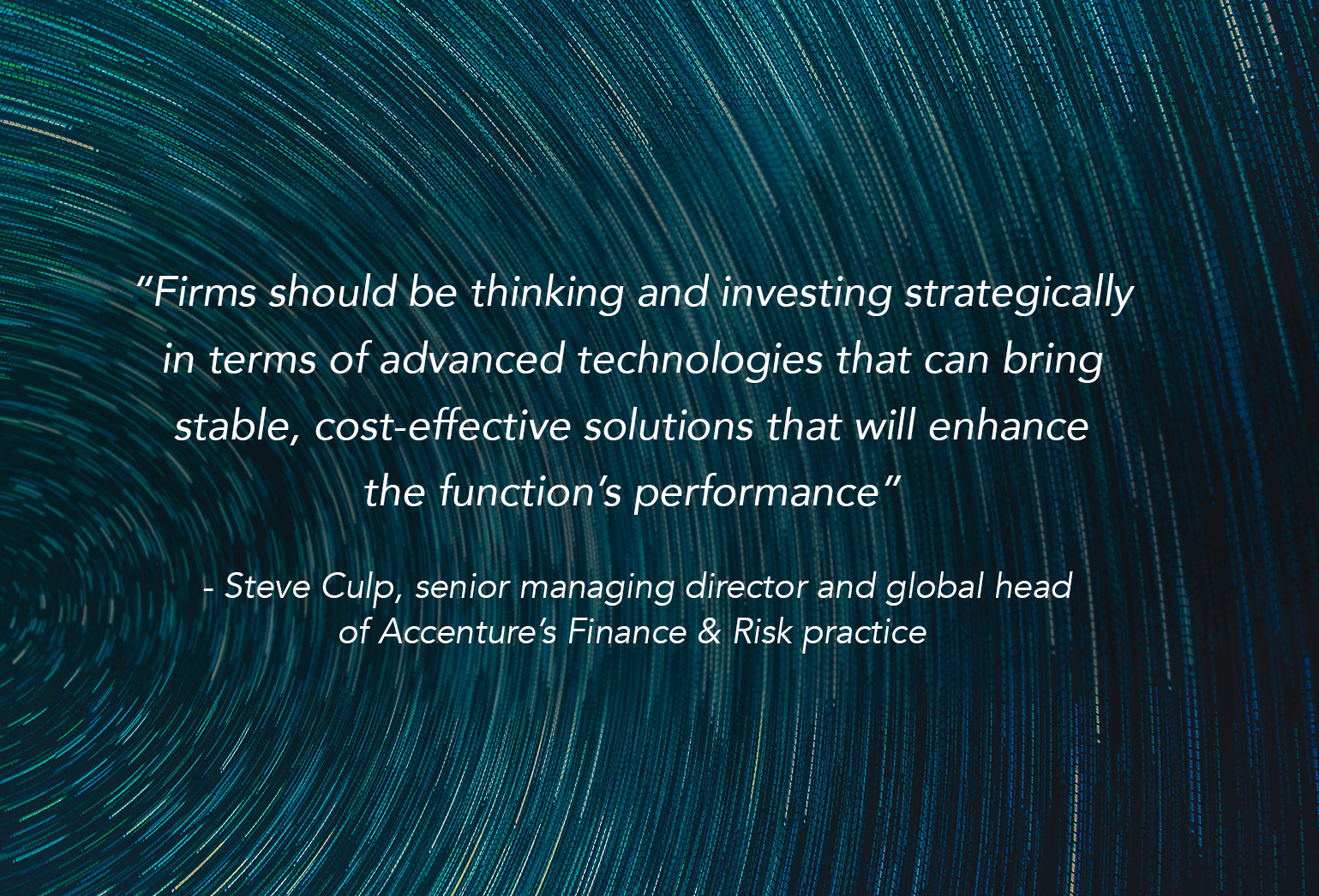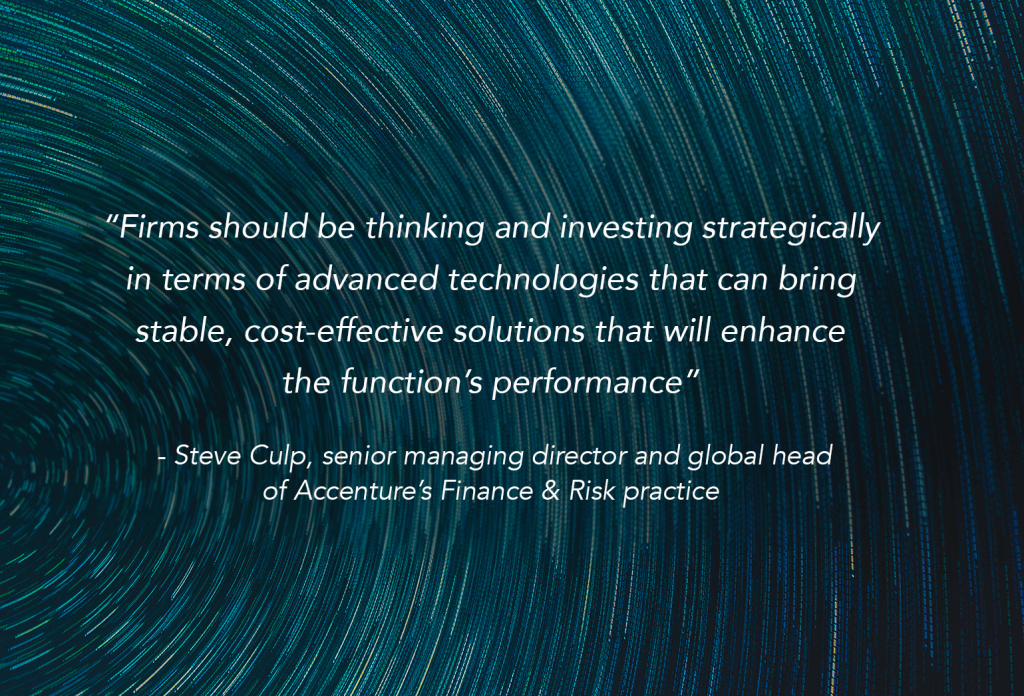 Many compliance and risk departments have already implemented AI-driven solutions to streamline functions and compliance processes, while others have been using VR and AR for various purposes, such as employee training or data visualization. However, the combination of AI and VR-powered technologies is able to more effectively identify and analyze potential problems and suspect relationships.
RegTech
Commonwealth Bank of Australia (CBA) has introduced its RegTech pilot, which is developed on the basis of NLP and AI technologies and allows companies to save many hours of manual processing time. RegTech can convert regulatory texts into compliance obligations, thereby automating compliance processes.
Chatbot for Code of Conduct
Accenture has developed its Chatbot for Code of Conduct, which helps train staff to understand the established policies and identify the lack of compliance. This chatbot, which uses VR-driven technologies and gamification, allows employees to answer compliance questions without searching for needed information through lengthy documents.
Summing Up
Risk and compliance management is an extremely challenging field for the majority of industries. One of the efficient ways to improve it is for companies to move towards innovations and emerging technologies, progressing along the path of digital transformation. Such technologies as AR, VR, AI can serve as the major drivers for achieving more effective risk and compliance management.