Should you outsource mobile app development? Is it risky for a solid product company from the USA? Most American companies choose to outsource software development to Eastern Europe as it's convenient, effective in terms of resources, and flexible. That is what the VP of Product of Pocket Radar, Francois Piccin, said commenting on the cooperation between our companies.
A few words about the Customer
Our R&D team created a module of a mobile app for the leading speed tracking technology provider of the USA – Pocket Radar. Using reliable affordable technologies, the company brings speed tracking to the revolutionary new level making sports more digital and more analytical.
In essence, Pocket Radar is a full-stack architecture solution with the iOS & Android platform. Using this solution, athletes can seriously improve their performance because it gives them a 360-degree view on their performance by collecting and displaying important metrics.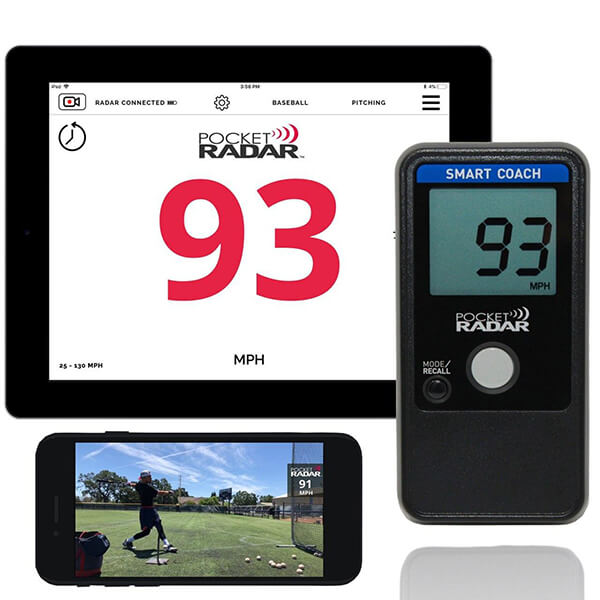 Today with a radar and a camera app sports fans can create and share a digital copy of the match for tracking the progress on their own or with the coach. It makes sports truly digital at last.
GOALS & SOLUTIONS of the PROJECT
What was our role in the project?
First of all, Pocket Radar aimed to find a reliable partner that would ensure efficient delegation of the scope of work to meet the deadlines of the deliverables.
We developed a module utilized for the creation of video recording, slow motion, video cuts, and post-production. The purpose of the module is to help fans who value speed to get the most accurate measurements of their movements during the game.
Another important point of the development was the possibility of the cloud storage of all the information as it is absolutely crucial for the client. Now each video and its characteristics are sent to the cloud where it is stored and analyzed. AWS Cloud app development and data storage is the ultimate solution today as it gives clients both security and speed without compromising the quality.
Technologies we used to develop this application:
OpenGL, Android, AWS Cloud Platform, ffmpeg

Mobile app development in our time is the possibility to reach customers directly using the most convenient and the most appropriate channel- mobile connection. Yet, one should not take mobile development lightly: it's a complex process that requires strong architecture, good UI/UX, immaculate testing.
Have you read about gamification which is broadly used in mobile app development today?