Nowadays, a large number of people face problems associated with the lighting of trading floors and warehouses.
Thus, the problem arises because of high operating costs as well as increasing ineffective energy consumption, which negatively affects the environment.
In addition, the use of improperly selected lighting scenarios as a part of the sale of products such as fruits and vegetables can adversely affect their shelf life and increase waste.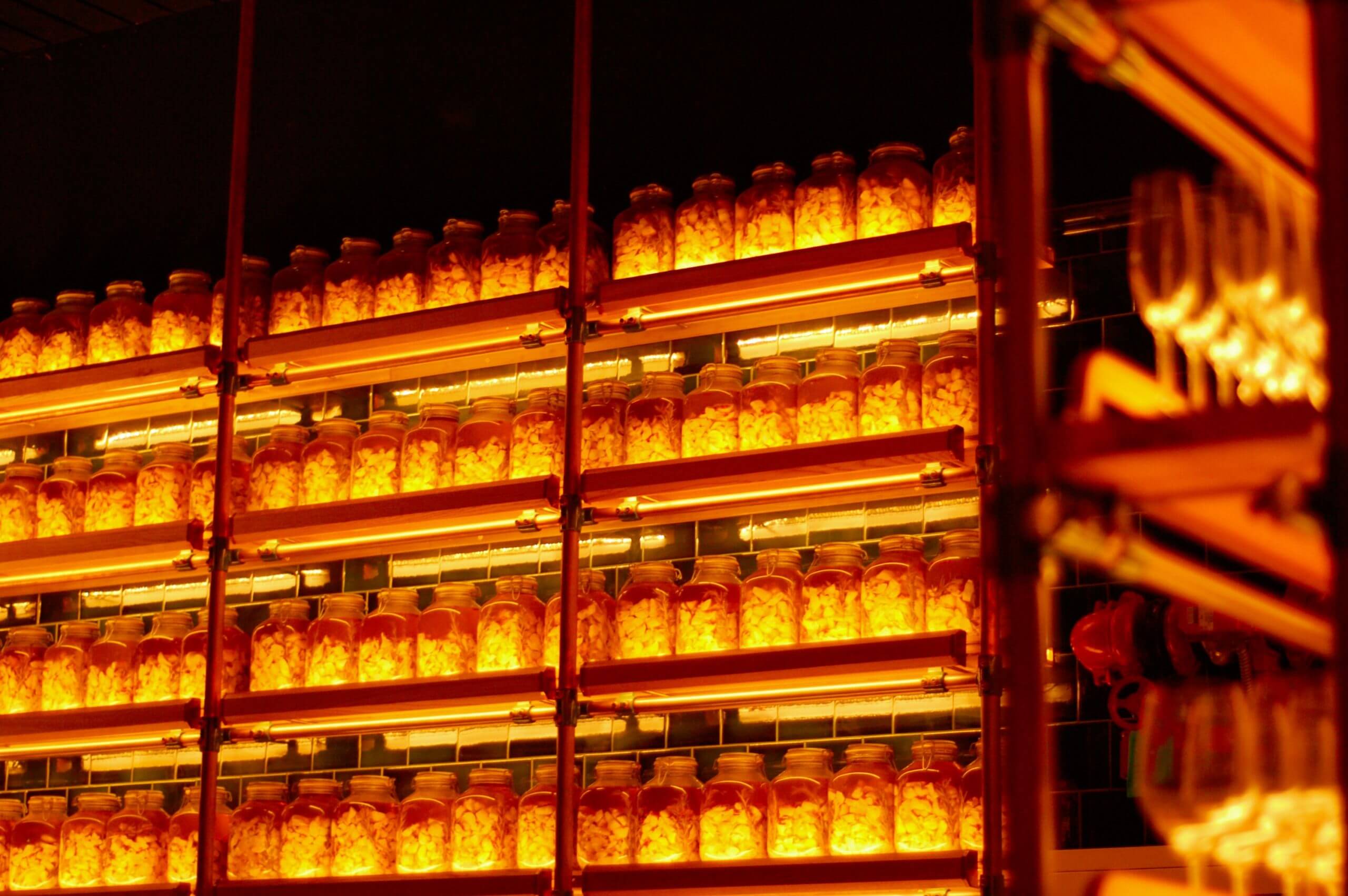 Smart Lighting Solution
We created IoT-powered Smart Lighting Solution, first of all, to reduce operational expenses. For illustration, using the right lighting scenarios in Carrefour in Lille, France, helped to decrease total energy use by more than 50%.

Another advantage of this solution is that properly illuminating store premises will lead to an increase in the number of visitors who enter exhibit zones. In a scenario with soft pastel lighting, 8% more customers entered the exhibit space – ergo, 15% more people entered the exhibit area compared to the base scenario with uniform lighting.
Another lighting scenario, as it included spotlighting in extension to soft pastel colors, led to an exciting 6% increase in sales.
So IoT for retail are an effective method to increase the effectiveness of the retail stores. According to the studies, people think that the color of fresh food seems more saturated than it is. Therefore when it comes to the actual choice of a product, consumer preferences go further – they want the color to be even more saturated than the one they remember. The right lighting recipe can optimize display and boost sales.

Secondly, poor lighting influences the quality of fresh produce. Consequently, the right lighting formula helps keep food fresh longer, which means a more extended shelf life and less waste.
In other words, Smart Lighting methods can help make the difference in your store departments by increasing both the display and quality of your most perishable goods.
To sum up, we can say that the Solution can be very beneficial in retail insofar as it helps to improve the display of products, increase the number of customers in areas with the right lighting and reduce energy consumption in the store by more than 50%.

Technological Stack
For our Solution, we have chosen the following technology stack. The backend of the system is based on .NET Core framework, the frontend is in JavaScript. IoT devices, such as lamps and sensors, transmit data using a secure Bluetooth protocol. The advantages of each technology are outlined below.
.NET Core is cross-platform, supports a wide range of applications, flexible and cost-effective. JavaScript is simple, versatile, less overhead and fast working. Bluetooth-protocol is well-known for its safety and security.
Using this stack allowed us not only to make an intelligent light control system with a clean and simple user interface but also fast, secure and functional.
Learn more about the application and benefits of our Solution on the Smart Lighting page.