"How nice to celebrate small victories. This time, we are proud to announce that the Clutch platform named Softengi as a leading company in its report covering a list of leading service providers in Ukraine."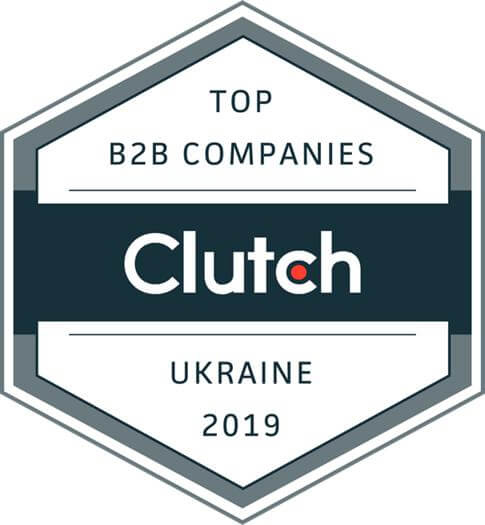 Clutch is a B2B ratings and reviews platform dedicated to providing verified information on vendors across the service industry. By conducting interviews with former clients, Clutch analysts collect detailed project information like cost, scheduling, tools used, and most importantly, customer satisfaction.
"
Using the Clutch platform, we get honest feedback from customers, which helps us to stay at the forefront of efficiency and originality.
"
We're particularly proud of this award because we were selected based on the feedback we've received from our clients. With an average score of 4.7 out of 5 stars, it's exciting to know that we've become reliable partners, empowering businesses worldwide and helping them meet their goals.
The path to such an important achievement was not easy. Softengi began with the provision of outsourcing services of various kinds. And now, after 20 years, after hundreds of projects and many hours of negotiations with partners, we are able to provide services in high-tech areas.
Highlighted for our work in blockchain development, we've become a leader in emerging technologies in Eastern Europe. This is an incredible opportunity to demonstrate our capabilities, and we are proud to be on such a list. With experts heading projects in AI, AR/VR/MR, IoT, and Gamification, we've been able to create unique solutions for our partners.
"Since the foundation of the company, we have been taking an integrated approach to the development of any project. There are no unimportant or insignificant orders for us. We perceive each new project as an incredibly interesting task, and first of all, we think about how to solve it most effectively or even improve it in the development process."
We've also been featured on The Manifest's list of companies with teams of outsourced developers in Ukraine. A Clutch sister site, The Manifest is a valuable resource of business news, the latest survey data, and how-to guides. Scrolling through their shortlists of top-performing agencies, you can hand-pick which agencies to work with based on notable projects, like this one that was highlighted on our page:
You can easily see how our work compares to other leading outsourced developers on Visual Objects, a portfolio-based platform that showcases projects each vendor has worked on. We're confident that you'll be impressed by what you see.
"After all, this means that the team of one of the most authoritative platforms above B2B review platforms follows our achievements."
To reach us, you can send us a message through our website or contact one of our global offices. We look forward to discussing your upcoming projects.