IT staff augmentation primarily refers to software engineering resources that organizations get when they need some extra help. Staff augmentation services come in handy during the global shift to remote work.
Though productive and cost-efficient, staff augmentation may seem hard to implement. To explain this process better, Softengi collected the most common questions regarding staff augmentation that we routinely receive from clients and will answer them thoroughly.
10 Most Frequent Questions about Team Augmentation
When choosing staff augmentation as a service, clients ask a lot of questions.
Let's get these questions answered.
Why Look for Software Development Team Augmentation in Ukraine?
One of the main reasons for choosing to augment an IT team with specialists from Ukraine is the huge talent pool. According to the Ukrainian government's Tech Ecosystem Overview, there are more than 2200 IT companies, which means that it's easy to find a suitable one. In recent years, many influential sources have placed Ukraine among the top countries for software development outsourcing.
There are some good tips for choosing a staff augmentation company:
Look for a medium-sized company that doesn't have the problems of a large enterprise, and neither is a startup without established policies and procedures;
Ask for references from clients;
Search for the company that has the infrastructure of team augmentation: policies, procedures, legal processes, and tools ready to augment your team.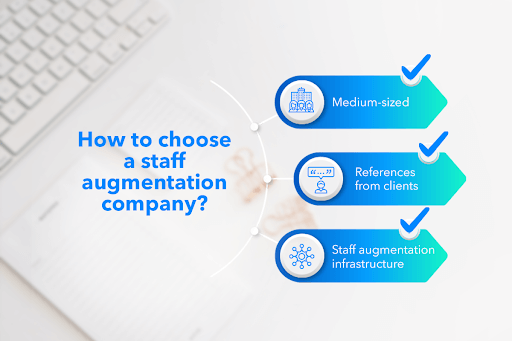 Such tech leaders as Microsoft, Mercedes, and Siemens have chosen Ukraine to augment their engineering teams and benefited from it. More big companies open R&D centers and offices here: Amazon, Samsung, Oracle, and Wargaming are just some of them. 
What Are the Staff Augmentation Risks?
Like any business process, staff augmentation has risks that should be avoided. The risks include:
Communication issues;
Differences in time zones;
Legal concerns;
Lack of motivation and involvement.
Therefore, risk mitigation is vital. Risks must be analyzed BEFORE the projects start, and real actions should be introduced to minimize these risks. The structure of risks depends on the working environment. For example, a lack of motivation and involvement can be a serious risk if an employee is contracted for a short period of time.
So, how can risks be mitigated? For example, it is possible to arrange a meeting between two legal teams and make an agreement that satisfies both parties to ensure no legal troubles. 
Do Developers Speak English?
Effective communication is the key to success in team augmentation.
Ukraine has more than 200k developers, and the majority of them speak English. To be precise, 86.2% of Ukrainian developers have an Intermediate or higher level of English proficiency. 
English is a part of the curriculum both at schools and universities, which creates a solid background for communication in working environments. And, of course, video platforms like Netflix contribute to learning. That's why there shouldn't be any communication problems. 
How to Hire a Developer? 
Many companies are worried that they won't be able to hire the right specialist remotely. So how can a business make sure that it hires a true professional in a faraway country? Perhaps, the best strategy is to triple-check a potential developer.
Softengi finds and hires professionals all the time. Our recruitment consists of three important stages:
Check the CV in terms of industry expertise, experience, knowledge of particular technologies, and only after that we schedule the interview;
Check soft skills and the level of English proficiency during an interview. After all, software developers will have to work in multicultural teams, and soft skills matter a lot;
Check the knowledge of the candidate by asking tech-related questions. A technical interview with experienced senior developers is a great way for a candidate to show their compatibility with a specific role.
Of course, the exact number of interviews may vary depending on the circumstances.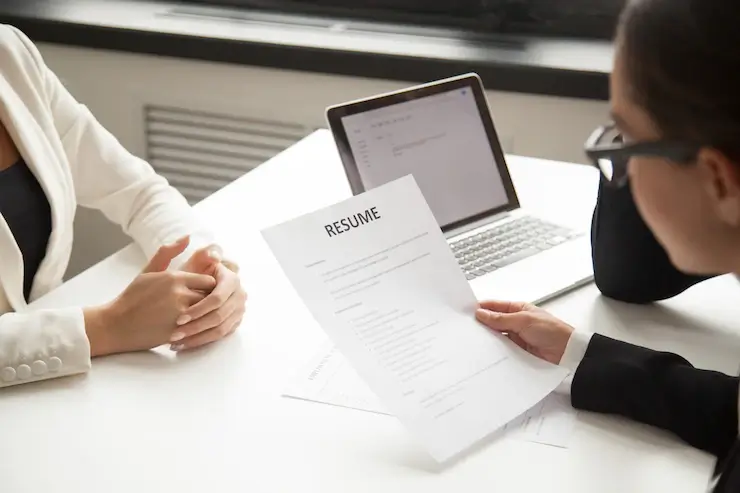 What Is More Important: Diploma or Experience?
Finding the balance between education and experience may be a challenge for a company hiring a developer. So, a diploma or experience? The best variant is when an employee has both, which is common in IT companies. 
However, there are also many "switchers"—people who changed their careers and decided to become IT professionals. Usually, they are motivated to work twice as hard to gain experience faster and become more productive. Moreover, their background can help them in projects within a related industry. For instance, a person who switched from the banking sphere can be very useful in FinTech projects. 
What About Emergency Situations?
The majority of companies are worried about one question: "What if the developer doesn't cope with the work?" 
That is a common risk for many businesses. For instance, a developer may not be qualified enough or misses deadlines. There are many scenarios that can damage the performance. Accordingly, risk management is required. Any company that treats team augmentation scenarios seriously prepares a plan of action for every situation. At Softengi, we are obliged to find a replacement for the employee who doesn't cope with the tasks in 48 hours. No threat to the project!
How Can Soft Skills Be Checked? 
Even the best system architects can fail without soft skills. After all, team augmentation is about teamwork. There are many ways to assess soft skills. Asking the right questions is probably the most reliable method of assessment. It can be accomplished in an interview with a recruiter. No need for complicated technical concepts. The level of expertise can be assessed later with tech specialists.
The main idea behind the assessment of soft skills is simple – chat. Even straightforward things like "Tell me about yourself" work. This approach allows candidates to communicate and share opinions. Same as it will be during an actual project. 
How Are Task Management Challenges Handled?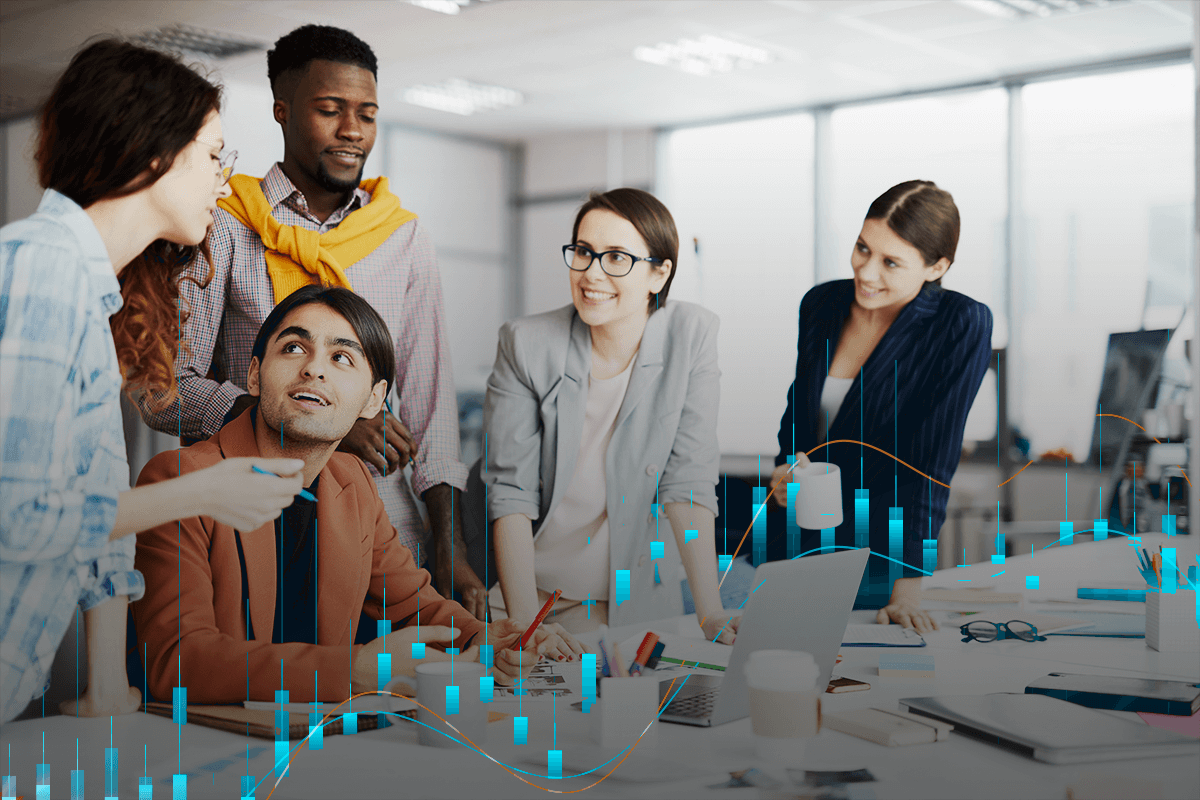 Another common fear of companies that hire staff remotely is poor communication and task management. The truth is that an augmented team is very similar to a usual in-house team working remotely. 
To work effectively, companies use numerous task management and communication tools. The most popular are Jira, Trello, Slack, Microsoft Teams, and Zoom. And, of course, emails. Employees back up their code to GitHub or GitLab and communicate there. In other words, the communication tools are the same. 
Thus, no need to worry. There is a communication and collaboration infrastructure available for any company that wants to try staff augmentation services. 
Is Staff Augmentation Secure?
IT security is another common question. In fact, this question has become even more important than it has been before. According to Gartner, 64% of IT executives reported that they have either increased or are planning to increase investments in security technologies in 2021, up from 31% in 2020.
So, how to ensure that the code is secure and a developer won't compromise it?
Look for companies that have security officers and policies in place, as well as annual security audits. Attention should be paid to the physical facility's security and software/data.
Softengi has a strict security policy that regulates access to the building, servers location, physical protection of the room in case of flood, earthquake, explosion, etc. We have a Business Continuity Management Policy, Incident Management Plan, IT Process Continuity Plans, Relocation Plan of Personnel.
First of all, companies that provide staff augmentation services should have secure login and access control policies, instructions for monitoring resources, and other procedures. It's extremely important to discuss security measures in advance. 
What Software Development Policies Are Important for Effective Staff Augmentation?
Specific software development policies ensure that the whole software development is secure and effective. For developers, it is obligatory to adhere to the best international standards, practices, and trends in the field of secure application development. One of the examples is the OWASP Application Security Verification Standard.
Following a certain security standard is a solid foundation for a developer. However, it's just the beginning. Continuous learning process about existing and new approaches to security development and testing is also a must. The involvement of the customer in the formation and management of safety requirements is also obligatory. This way allows combining general security standards with specific customers' needs. 
In the case of Softengi, MS SDL (Microsoft Security Development Lifecycle) is taken as the basis for the guidance and methodology for ensuring security throughout the development lifecycle.
IT Staff Augmentation Services
With over 20 years of experience in the IT market, Softengi makes team augmentation easy and transparent. We offer diverse industry expertise in software engineering, quality assurance, UI/UX design, and other areas. As a middle-sized team, we provide team augmentation services without the delays and bureaucracy of a big company and the struggles of a small company.
Softengi was included six times in the top 100 IT companies, according to IAOP, and was chosen among the top 1000 IT business providers on Clutch.