McKinsey's advises manufacturers to ask themselves one question:

"How will digital disrupt my industry in the next five to ten years?"

We've analyzed the trends and the pace of the digital transformation in manufacturing to make the following conclusion: extended reality solutions in manufacturing will change this sphere from within making it safer, more optimized, and cost-effective.

Yet among all the possible digital modifications, there are top 5 solutions that manufacturers need to implement to meet the challenges of the Industry 4.0.

DIGITAL TWINS
Gartner predicts that digital twins are one of the top 10 transformations trends in 2019. Digital twins are the unique opportunity to demonstrate even the heaviest and the biggest equipment anytime anywhere. Instead of transporting a huge deep drilling machine or a machine-tool from one continent to another, sales managers, marketers, CTOs, and CEOs simply download MR or AR applications on their devices and show digital twins.

Today, using CAD, CAM sketches we can create 100% accurate digital replicas of any piece of equipment paying attention to the tiniest details.
A digital twin of machinery can be made instantly. It will take more time to organize transportation than to create a 3D model of the equipment.
It's possible to adopt a 3D model into AR application for mobile phones and tablets or MR application for HoloLens due to the same code.
All digital twins are interactive. It means that a user can actively engage with them on all the levels. A user can examine a piece of equipment from all the angles, he/she can move some of its parts or listen to the equipment working. Mature world manufacturers, use digital twins to demonstrate their deep drilling machines at the exhibitions.
Photorealism of the equipment and the ability to see it in full size. All the models can be scaled and contribute to the realistic perception and full immersion of the potential client into the process of exploration.
Implementation of the digital twins is crucial for sales and marketing of complex equipment and machinery. Never before the customer could try and learn the product in the real environment before buying. AR solution can bring even more – the customer can configure the equipment try to place it in the real facility.
It doesn't matter if you decide to create AR or MR application, it will be done with the help of the same code for both of them. For a user, it means that he/she will be able to see the digital twin via a pair of HoloLens or a tablet. This solution will be particularly important for the Business Development department of a big manufacturing company: it will bring the storytelling to the new level.
STORY BOOK. "HOW IT WORKS" VISUALIZATION.

Except for the exact visualization of the equipment, it is possible to show how this equipment works to potential clients and users utilizing a mixed/augmented reality storybook. Manufacturers will demonstrate all the components of the equipment and will show how they are actually interconnected. More than that, a storybook in mixed /augmented reality is the possibility to x-ray any piece of equipment and see the whole system in action.
Storybooks are easy to use and even easier to update with the backend support.
Users get the opportunity to examine the model of equipment from all sides during instruction without real interaction with equipment. Holograms can be used to project an instructor who is actually in a different country, and they can be instructing looking at the learners on his MR device
Integration with IoT is a big plus of storybooks. All the data accumulated from sensors can be visualized on the interactive dashboards. So a user would be able to see if some parts of the equipment are damaged, for example.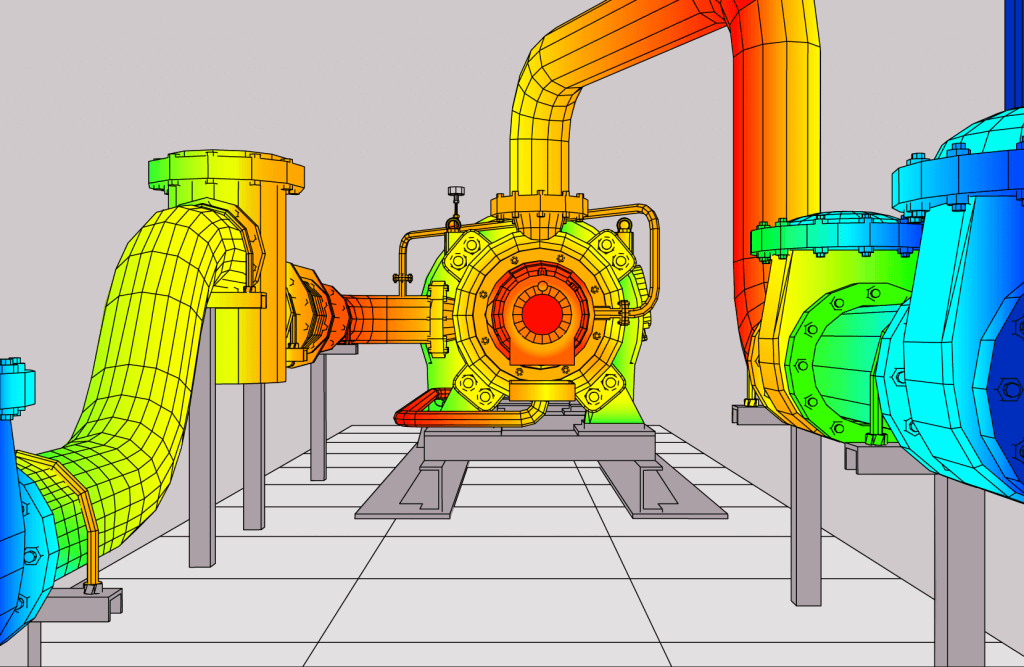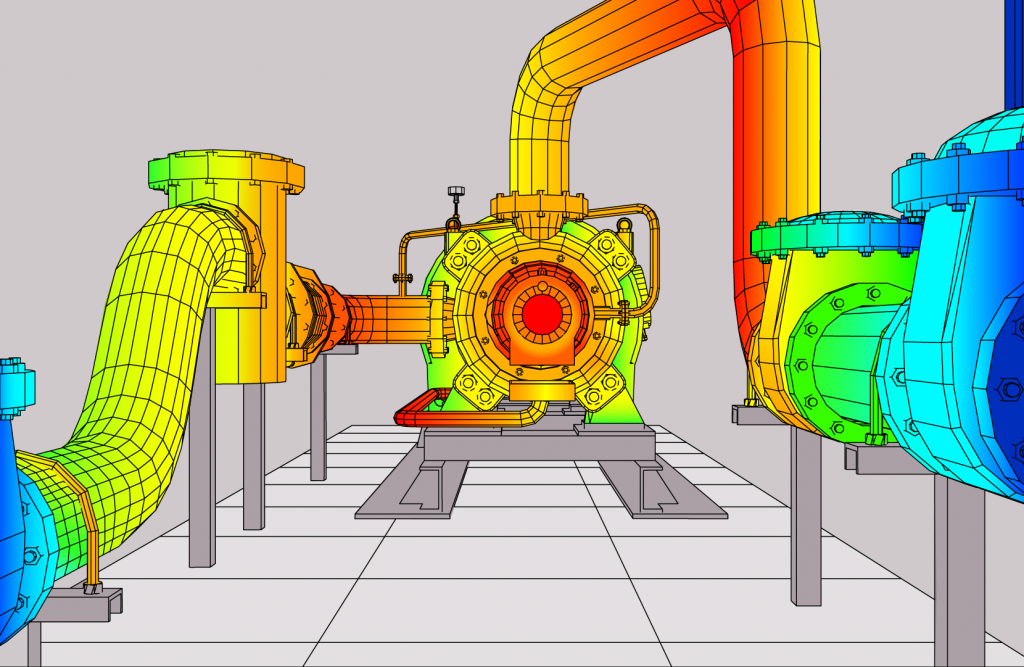 Storybooks are irreplaceable for the equipment assemblage of the new equipment, first of all. Secondly, people are often drawn to dynamics, and storybooks are the exceptional chance to show "how this equipment works" instead of explaining it or transporting it.
INTERACTIVE MANUALS

An interactive manual is the natural next step of digital transformation for any manufacturing company. There are several challenges that each company deals with working on the global market. Yet, all these challenges can be solved using top-notch MR digital solutions.

Effective localization. Companies that deliver their products to hundreds of countries know how difficult it is to localize all the documents using dozens of various languages. With interactive manuals, employees will actually spend time on studying because these manuals are visual which means they are comprehensible to any employee regardless of the language and cultural peculiarities.
Expensive equipment. The equipment we are speaking about is expensive and dangerous to use. Leveraging interactive manuals gives manufacturers a unique opportunity to provide training for employees without additional costs and risks.
Employee safety. When using an interactive manual an employee actually engages in the process without any real interaction with the equipment which is a guarantee of the optimal safety.
Timely update. Using backend support interactive instructions can be easily updated with all the necessary information as many times as needed.
INTERACTIVE TRAINING

Training period takes lots of time for both manufacturers and employees working with this equipment. For big companies, the implementation of a new model of the equipment often means investing in products localization and travel expenses for the staff. Interactive manual reduces the time for training providing users with accurate, concrete visual information. Interactive manuals provide users with the XR vision option giving them a chance to work with the equipment remotely. These are the ultimate benefits:
Tutorials with the audio instructions.
Ability to examine the model of equipment from all sides during training
Checklist with step by step instruction
Manual completion of the tasks from the checklist creates much bigger engagement.
Thanks to the possibility to interact with instructions with virtual checklists the time on training reduce significantly because both trainees and trainers get the chance to experiment with the equipment and learn as much as they need it.

So the benefits of interactive training for manufacturers are amazing: less time spent on the training, more engagement into the process, and better level of retention in the end.
REMOTE ASSISTANCE

Modern manufacturers deal with a number of challenges that can be easily solved with the help of remote assistance in mixed reality:

Logistics, recruiting, and warehousing are getting more and more expensive. High transportation costs, serious warehousing costs due to growing spare parts stock push manufacturers to look for new technological solutions. More than that, there're not enough skilled engineers and workers to operate new models of heavy machinery. Long commissioning time of the new models of machinery, especially when it comes to the education of local workers.Difficulties in getting feedback from service departments before the first problems are detected. Low efficiency of traditional service consulting tools (i. e. phone calls) due to their poor interactivity and low customer engagement.

All these problems can be solved with the help of a hands -free mobile application for technical staff for advice and remote diagnostics.

Real-Time Consultation with the top Experts
Extended Reality and 3D modeling for the exact Configuration
Chat-based work orders for Accurate and Timely update
Flexibility and customization
Sound & video streaming + visual annotations
Recognition of parts of equipment using QR codes
Imagine a company that decides to create digital twins for all its products. Oil extraction equipment, deep drilling machines, turning machines – 3D models of this equipment are recreated with the incredible level of precision. Then the same company decides that it would be much more comfortable to replace all existing storybooks with modern XR versions. As a result, the company can demonstrate all it products any time anywhere without the need of the transportation of physical prototypes. Clients and users can x-ray the equipment seeing all its parts and observe how this equipment actually works with the help of XR storybooks. Interactive manuals and virtual training makes equipment assembling and maintenance much more comfortable and effective for thousands of users all over the world. And finally, the company can optimize the process of remote assistance providing less experienced workers with the professional assistance of more experienced staff.
Follow this link if you want to see all our 3D projects.