WARNING: We don't think that chatbot can substitute for a visit to a doctor. A medical chatbot is an automatic symptom checker, not a qualified medical opinion, and any treatment must be confirmed with a healthcare service provider. Yet, this chatbot for medical diagnosis can provide millions of users with more accurate results.
43% of people google their symptoms before they visit a real doctor and misdiagnose themselves, thinking they have a much more serious illness than they actually have. That's a fact. Nothing can replace professional consulting, but it could be much more effective in terms of diagnosis if people used medical chatbots.
Healthcare Solutions: Business Cases 2022
Healthcare Chatbot Development
Softengi, a company that provides chatbot development services, created a medical chatbot for preliminary diagnosis. The solution accumulates a whole database of symptoms and combines them with biometric parameters, such as pressure and heart rate (which are received via a smart band), to provide multiple users with a more accurate preliminary diagnosis.
An AI chatbot uses Machine Learning algorithms with Natural Language Processing. Such technologies can understand clinical concepts (risk factors and symptoms) efficiently, and what is more important, can learn with more data to provide a more accurate preliminary diagnosis. Healthcare service provides a unique opportunity to make preliminary medical diagnostics from a patient's health data (such as risk factors, symptoms, demographics, biometric parameters, or lab test results).
This is how it works: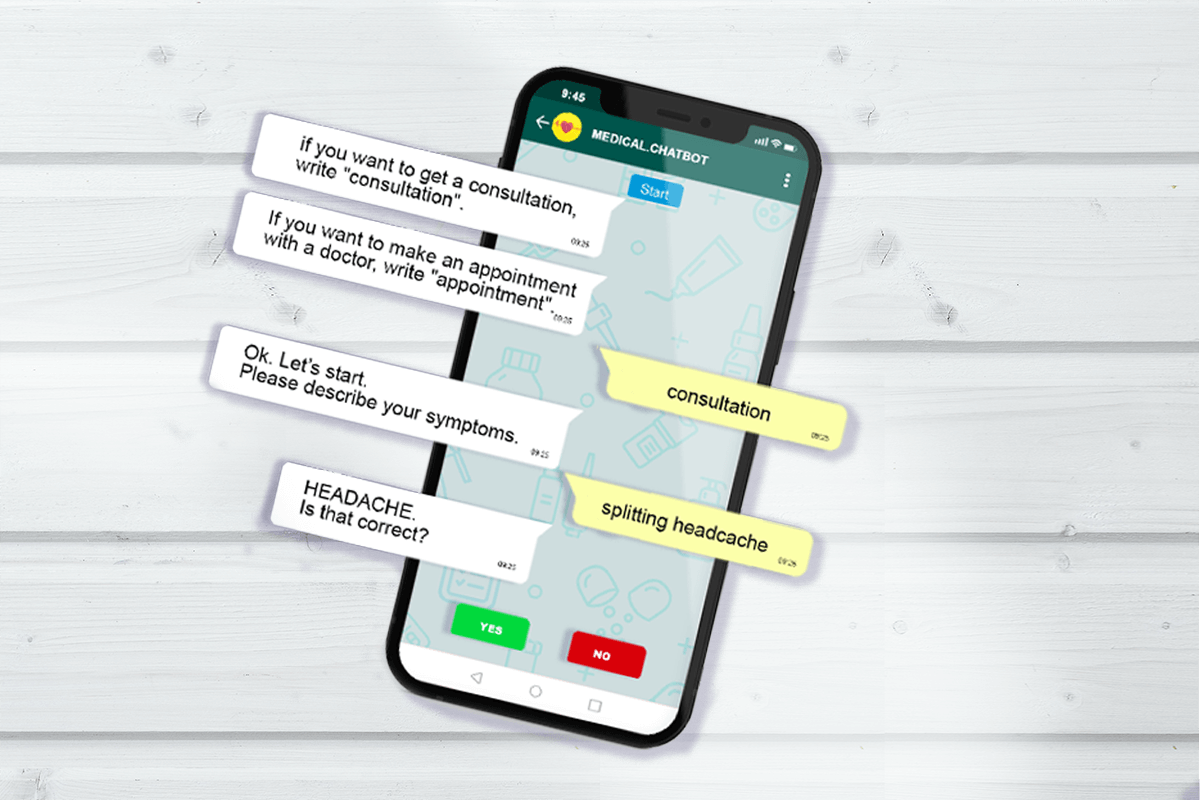 Medical Chatbot Benefits for Patients
The developed symptom checker chatbot provides patients with a range of benefits, including:
More accurate diagnosis thanks to the precise biometric results. At the moment, a smart band provides an AI with the heart rate and pressure data, but in the future, it will be possible to extend the number of biometric parameters—adding temperature, for example;
Historical analysis of the biometric data. Smart devices, such as fitness bracelets or smart bands, can take measurements over a long period of time. Thus, they will be able to provide doctors with the precious historical data. Even a historical analysis of heart rate parameters will give a doctor a more reliable picture of the diagnostic situation;
Friendly conversation. This bot can ask patients about their health in a friendly manner and provide some preliminary diagnosis even before a visit to the doctor. For many users, the possibility to talk with someone about their symptoms reduces anxiety and serves as a natural antidepressant.
Convenient ease of access. Сhatbot is available in a web version, which makes it easily available for older people;
The fullest database of symptoms. We used a database of symptoms provided by Mayo Clinic, as we found it to be a trustworthy and available source of information. In reality, it is possible to use any database of symptoms created by any clinic;
Time-saving measures. Apart from more accurate results, getting a preliminary diagnosis with a chatbot is extremely fast. A patient just needs to input their symptoms.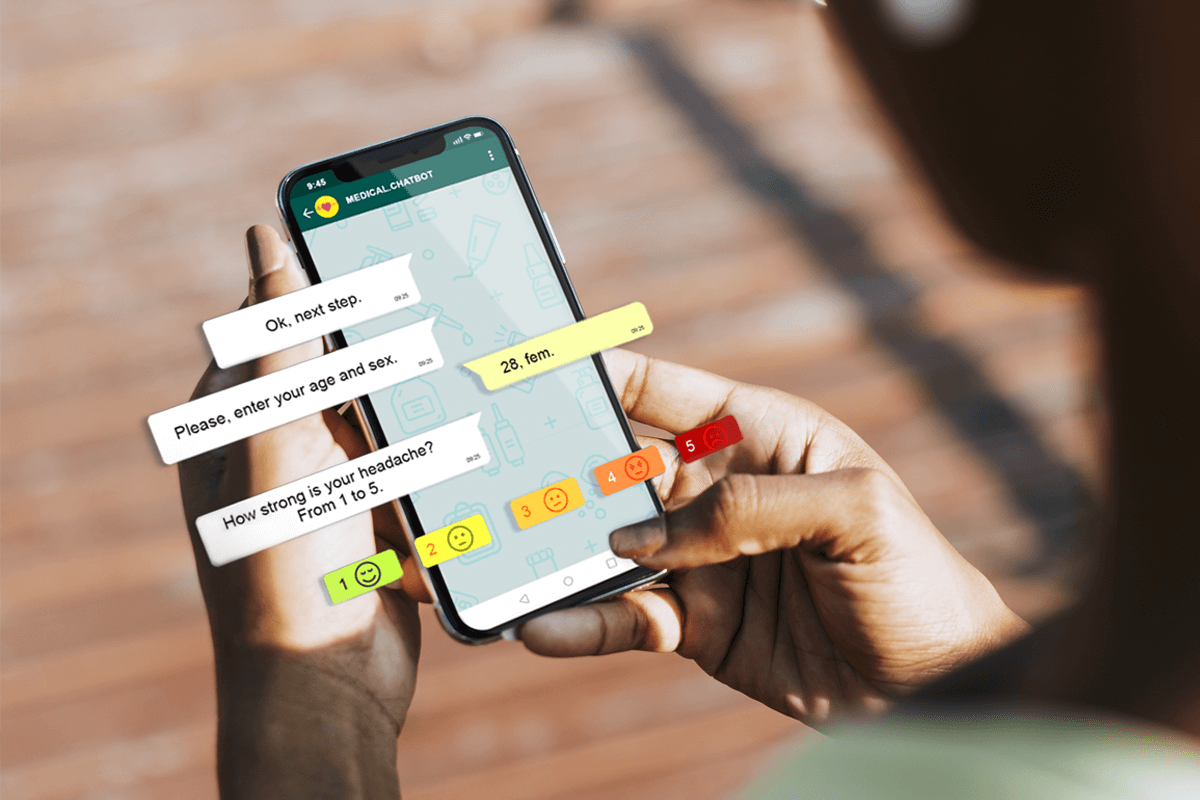 Chatbot software development involved such technologies as BluetoothWebApi, PWA application (web/mobile), DialogFlow + Custom NodeJS + Infermedica API.
We believe that our chatbot solution for healthcare can optimize many processes and make the level of services more effective. AI can provide millions of users all over the world with the attention they need when they feel the first symptoms of any illness.
AI medical chatbots can give a precise preliminary diagnosis on the basis of the database of symptoms created by real hospitals. Once again, the medical chatbot will never substitute for a visit to a doctor, but it can alleviate the work of healthcare service providers immensely by giving them more accurate information about symptoms. 

Popular questions
The use of Natural Language Processing allowed us to create a more human-like medical chatbot. In other words, the chatbots' answers are more accurate and understandable.
Softengi provides a wide range of AI development services, including chatbots. Contact us to discuss further details.