The retail industry differs from other industries in that it has to react quickly to any changes in society, as industry clients are all over the planet. The number of small target audiences is huge, the types of deliveries and services in each country are different as well as development strategies of any aspect or process are adjusted to many changing factors. Other industries are developing more slowly, as most of them are more static, having no drastic changes that need to be promptly addressed. Getting back to the subject, it is necessary to distinguish between the terms "trend" and "temporary hype."
You cannot build long-term strategies on hype, but you definitely have to do this on trends, as disregarding them, a company risks losing its client temporarily or even forever. Competition in retail is huge. In the case of a company's error or unsatisfying service, clients will easily leave the company, purchasing products from competitors. That is why the strategy of "gaining customers with exceptional quality" no longer works. It is necessary to consider a large number of other valuable factors that may seem less important but could be a real game-changer. 
These factors are driven by trends that gradually take root in business. Below you will find the retail industry trends that you have to take into account and learn how to exploit them better than your competitors:

The Decline in the Popularity of Offline Stores 
One of the most stable retail trends is the decrease in the number of physical stores and an increase in the number of online purchases. First of all, you need to understand the reasons that led to a change in people's behavior. The main advantages of online shopping are time-saving, comfort, low prices, and a broad product range. The disadvantages of online shopping are the inability to physically experience goods, lack of entertainment and leisure, a confusing system of delivery and goods return. Today's success of a store lies exactly in the mix of two purchase methods- online and offline shopping. 
A good example is a showroom:  a brand has a convenient and attractive online store with its range of products also available in a chain of showrooms across a city or country. The showroom business model does not require high rent costs as well as without paying large support of sales consultants. Such a model is especially relevant for small and medium-sized brands.

Sustainable Retail Is the Main Retail Trend
A new retail trend in 2023 is a special location for brands. Such a platform helps their customers lead a sustainable lifestyle. A FUTERRA study has found that brands that do not help consumers to improve their environmental and social footprint risk to disappoint 88% of their customers and hence lose them.
Moreover, not just 88% will not buy your product; they will start to think, or maybe tell friends about your product as one that does not help our planet and maybe even harms it. To make a product more attractive in terms of its sustainable image in the market, it is necessary to think systematically about what exactly can be changed. You can simply change the packaging to more environmentally friendly and thereby increase its cost, or change the design to a more natural in appearance. But this is a superficial approach because, in the first case, the audience decreases due to price, and the second option is unlikely to fool people in the 21st century.

Increase Mobile Shopping In E-Commerce
Another retail trend in 2023 in e-commerce that you need to follow is to purchase with portable devices such as smartphones or tablets, exclusive of desktop devices. It's no secret to anyone that more than half of all Internet traffic is made by mobile devices. Thus, all companies need to be sure that their platforms fully meet all needs of mobile clients. More than half of company efforts and actions in marketing should be focused on mobile users.
A great example is the purchase analysis on Black Friday and Cyber ​​Monday in 2018. The reputable commercial platform Shopify noted that 66% of sales occur on mobile devices during BFCM, compared to 34% on desktop computers. Isn't that a startling figure?

It is not enough only to create an adaptive website for different devices. Companies need to think through the behavior of their clients to the smallest detail. Some reasons for leaving a mobile site may be lack of SEO optimization for mobile search, small print, inconvenient website menu, cropped pictures, phone or address in the picture rather than text format, and many other reasons. In order to provide a user-friendly website, retail companies have to combine marketer knowledge with that of UX/UI specialists. For small brands, this will not be easy, as hiring a full-time team specifically for developing a high-quality mobile store is expensive and inefficient. The salvation can be turning to an IT company for business transformation such as Softengi which provides its services in IT outsourcing or IT consulting.

High-level Personalization
One of the most powerful retail trends in 2023 is the purchase personalization. Unfortunately, very few retailers are engaged in the implementation of this marketing solution in their stores, and those who still do it, even fewer do it with high quality.  So here is the definition. Personalization is the use of personal data of customers, observing the laws on the protection of personal data and etiquette to provide an individual experience to customers. Missing this opportunity is not farsighted for a business.
According to the BCG study, companies using advanced personalization methods can achieve an increase in their net promoter ratings of 20% or more. In addition, these retailers can view productivity growth from 6% to 10% as well as revenue growth of 10% or even more.

A high level of quality in personalization is based not only on a data set but also on a system that understands clear needs and clear lines of customer behavior from the available data. Dry figures that display gender, age, geolocation, previously purchased goods will not help a lot in boosting profit. It is necessary to think over and create an improved service as well as attractive offers for clients using all data available. Here we would like to leave one of the main warnings regarding personalization – the leak of personal data can harm brands both in the short and long term. Every year GDPR and other data protection policies increase their influence among all sorts of industries.
Personalization in retail is particularly difficult due to the large number of store locations and purchase options. At the same time, creating a separate marketing infrastructure for each individual place and method is non-profit. Retail companies have to use different personalization strategies in one large system, for example, merchandising, loyalty, and promotion programs. One large data system enables quick and accurate prediction making of customer behavior.
Our second warning for retail companies is to use accurate and relevant data as well as reliable and latest analysis technologies. It is worth choosing information systems carefully, maintaining and updating them if necessary. It is logical for the retail industry to entrust such a complex system with already tested and ready-made external solutions. For example, a global leader of a retail solution is Salesforce. It requires minimal setup and is easy to use. It also significantly saves the budget for both small and medium-sized businesses, as well as large ones. 
You can learn more about working on systems from Salesforce in this article.
The main reasons for the popularity of personalization solutions are better customer service, simplification in terms of purchasing, and a higher speed of the shopping cycle. The main aim of personalization in the first place is to make buying processes fast, enjoyable, and intuitive at any point on the touch. This is what people expect from their favorite brands. Statistics from Salesforce confirm it 51 % of consumers crave more individual marketing. And they are ready to provide their personal data in order to receive better service.
Omnichannel
A trend that, for many, looks like an optional but a must-have for retail companies.  Today, it is important for most companies to use a multi-channel or omnichannel to approach their customers and clients more effectively. Omnichannel is the ability to interact with customers through several channels, for example, using voice, text messaging, email, social networks, or chat/ chatbots.

The demand for omnichannel arose after realizing that customers' journeys are no longer simple and linear but are more like a series of switches between traditional and digital channels that vary significantly depending on the client type. Many customers use various channels to collect product information and make purchases.
Starting to develop multi-channel purchase options, many retailers make big bets on digital channels, as they strongly believe in a  trend of digitalization. Thus, retailers try to reduce the high costs of living agents. However, this strategy is not as effective as many may think.
Secondly,  companies have to take into account that there are different types of people in terms of digital behavior. This refers to how easily they perceive any interaction with technologies. For instance,a 22-year-old student in New York will be much more convenient and faster to pay utility bills than a 70-year-old pensioner in a small town in northern Alaska, who is used to sending a payment receipt by mail every last Friday of the month.
Thirdly, many companies can not yet provide a truly high-quality service in all channels. Thus, when clients cannot figure out incomprehensible or even almost non-working digital channels, they call to live agents even more often, but already in a spoiled mood due to lost time on a poorly-made communication channel.
For the above reasons, all communication channels should be optimized to work quickly as well as smoothly. This requires, firstly, a development strategy and infrastructure of all communication channels, and secondly, it is necessary to monitor and analyze customer needs. A great example is the Mckinsey study, which showed that the main pain of the surveyed customers was not a long waiting, but the uncertainty about what stage their request was at.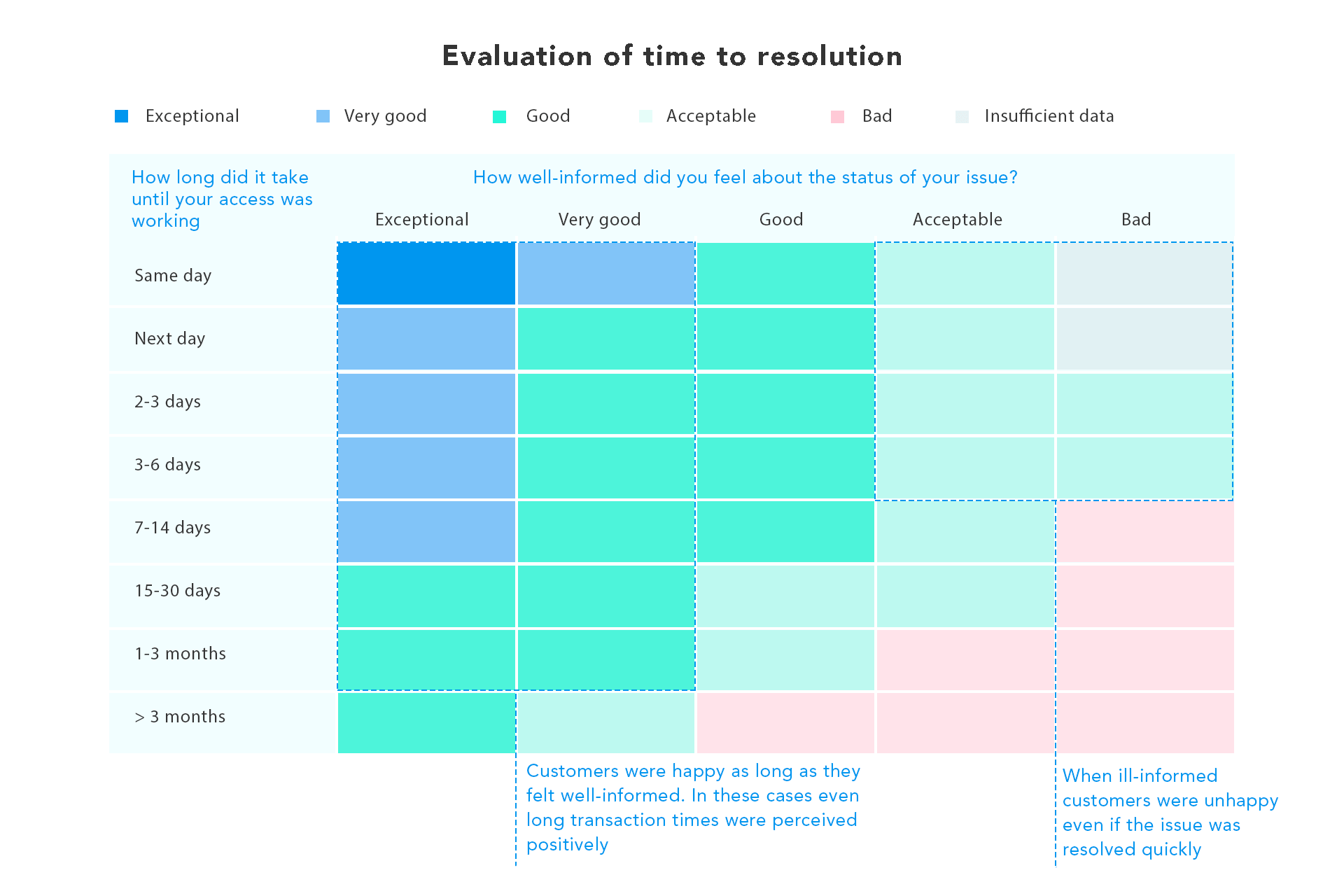 An integration platform of all communication channels requires an experienced approach and expertise in technologies such as AI, which allows to quickly process a huge amount of data and automatically find valuable insights. An expert approach is required to create seamless integrations of various systems into one powerful platform.
Thus, you need to know each segment of your customers and apply first-class technology to create an effective multi-channel service.

Gamification – Controversial Retail Trend
Gamification, a previously controversial marketing strategy, conquers major companies. The reason is that campaigns aimed at attention retention and customer engagement are difficult to maintain in recent years. With an accurate study of company customers and the help of gamification specialists, you can create an unforgettable experience for your customers. The result will be not only greater involvement but also increased customer loyalty, brand awareness, and, as a result, profit.
Gamification gives the effect of an easy to understand game, which forms a positive attitude towards a brand or an individual product. Emotional affection is the best thing any marketing strategy can achieve.
Statistics confirm that the implementation of gamification in business leads to a 30% increase in customer loyalty, as measured by repeat visits and viral spread.
Gamification is a whole world that successfully combines high-end technologies with marketing. You can learn more here.
Conclusion
We hope that now you have no doubt that the Retail and IT industries are inextricably linked. A huge amount of data requires high-quality processing, which can no longer be done by a person, especially in such a volatile and rapidly changing industry as retail. 
At the same time, companies should not forget that, first of all, everything that is done in commerce is focused on people and making their lives easier. A brand that will approach its customers as carefully as possible will make the brand their favorite one. And following the retail trends of 2023, which are formed according to human habits and behavior, you have every chance to become a beloved brand.