AI is pure hype in the world of technology. Yet, this enormous popularity is justified: AI provides opportunities not only to individuals but also to businesses, society, and government. Evolving at a rapid pace, it revolutionizes every corner of every industry. The majority of business executives cannot afford to neglect AI and simply have to implement it if they want to be competitive over time.
Artificial intelligence is an extremely wide area of computer science that first emerged in the 1950s and by the 2000s had already found its use in such tech giants as Google, Apple, and Amazon. Essentially, AI refers to the ability of a machine or computer to perform tasks that require human intelligence, like decision-making, machine learning, natural language processing, and visual perception. AI is an umbrella term that combines machine learning, computer vision, natural language processing, data mining, chatbots.
This technology has a sheer scope of applications and can perform complex work or accomplish specific business tasks depending on the company's requirements. As a company that has built a partnership with one of the EHS leaders, we are sure that this business sector can benefit from the implementation of AI immensely.
Top 2021 AI in EHS Use Cases
AI in Environment, Health, & Safety
Environment, Health & Safety (EHS) is a set of processes, rules, standards, and regulations aimed at protecting the environment, company employees, and society from any damage.

Today organizations and governments pay close attention to EHS issues, putting a lot of effort into improving the sustainability of health and safety performances in the workplace. The major EHS risks businesses face today can be divided between regulatory compliance risks, occupational hazards, natural disasters, employee safety hazards, and risks caused by environmental impact.
Here are the areas of EHS that can be significantly improved with the help of AI: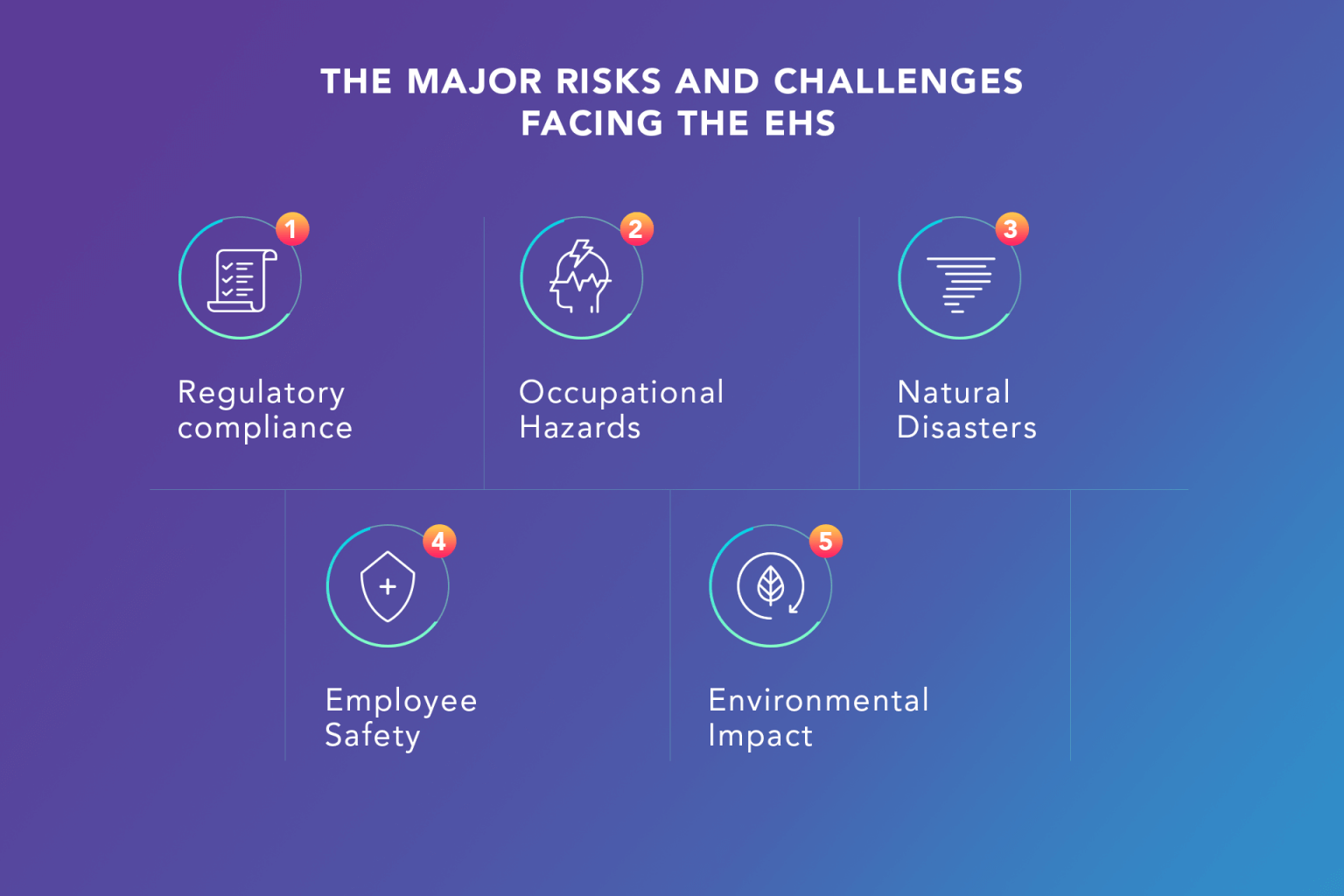 The growing risk of environmental damage due to companies' poor compliance, in the long run, brings about tougher regulations and pressure on industries to make companies more sustainable, thus nudging them to hire more consultants and managers, increase investments in EHS management and look for more effective solutions to enhance the compliance.
Use Cases of AI for EHS
These are just some of the use cases of our solutions, as we have relevant experience working in IT development for EHS for over 10 years already.
MACHINE LEARNING FOR ANOMALIES DETECTION FOR EMISSION TRACKING
AI has already entered the EHS industry, providing many benefits and improvements. First of all, it is possible to improve existing systems with AI, Machine Learning, or Deep Learning to get more valuable insights from the data inside the system.
Let's take an environmental impact as an example. Many companies are obliged to follow strict environmental regulations. Enhancing existing systems with AI will mean that the system will analyze sustainability data and then compare them to prescribed parameters to detect errors or areas to be considered more effective than analysts. More than that, it will "learn" consuming the data and become smarter when detecting errors next time. The same principle can be applied.
Such systems can also alert if thresholds are exceeded, or some anomaly is detected. This allows engineers, compliance managers, or chemists to focus on problems rather than waste time checking the areas the AI system indicates as non-problematic.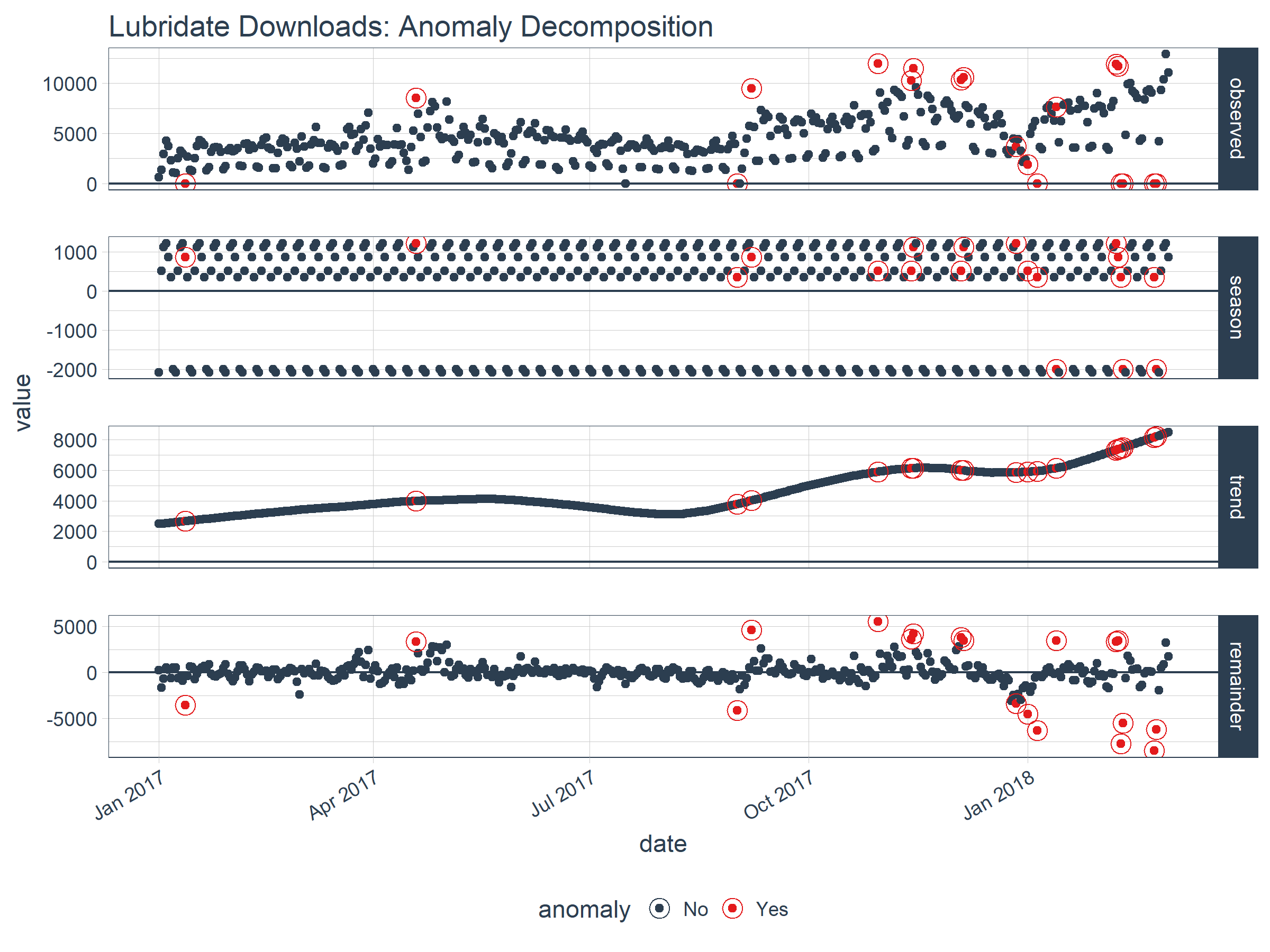 PREDICTIVE-BASED SAFETY: MACHINE LEARNING, DEEP LEARNING
Another sector where AI proves its efficiency is predictive-based safety. AI systems can provide recommendations and forecast any failures or accidents based on the data it generates. It's impossible to overestimate this opportunity in a risky environment. AI-based technology can improve emissions monitoring, water quality management, waste management, and incident management, enhancing efficiency, reducing costs, and managing time and resources more effectively.
Leading EHS software providers have already implemented various AI tools, such as data mining and machine learning, to improve a company's key figures. With the help of data mining tools, EHS software developers solve the problem of the inefficient use of emission credits that routinely results in halting production. AI technologies allow us to track operational processes and monitor emissions to detect problematic areas and anomalies in real time. Based on the input data, an AI-based predictable operational model can estimate emissions, identify warning signs of potential problems, and preemptively resolve them before they occur, minimizing human intervention. 
СOMPUTER VISION AND MACHINE LEARNING FOR PERSONAL PROTECTIVE EQUIPMENT MONITORING
Using the possibilities of computer vision and machine learning, it is possible to control PPE wearing among employees.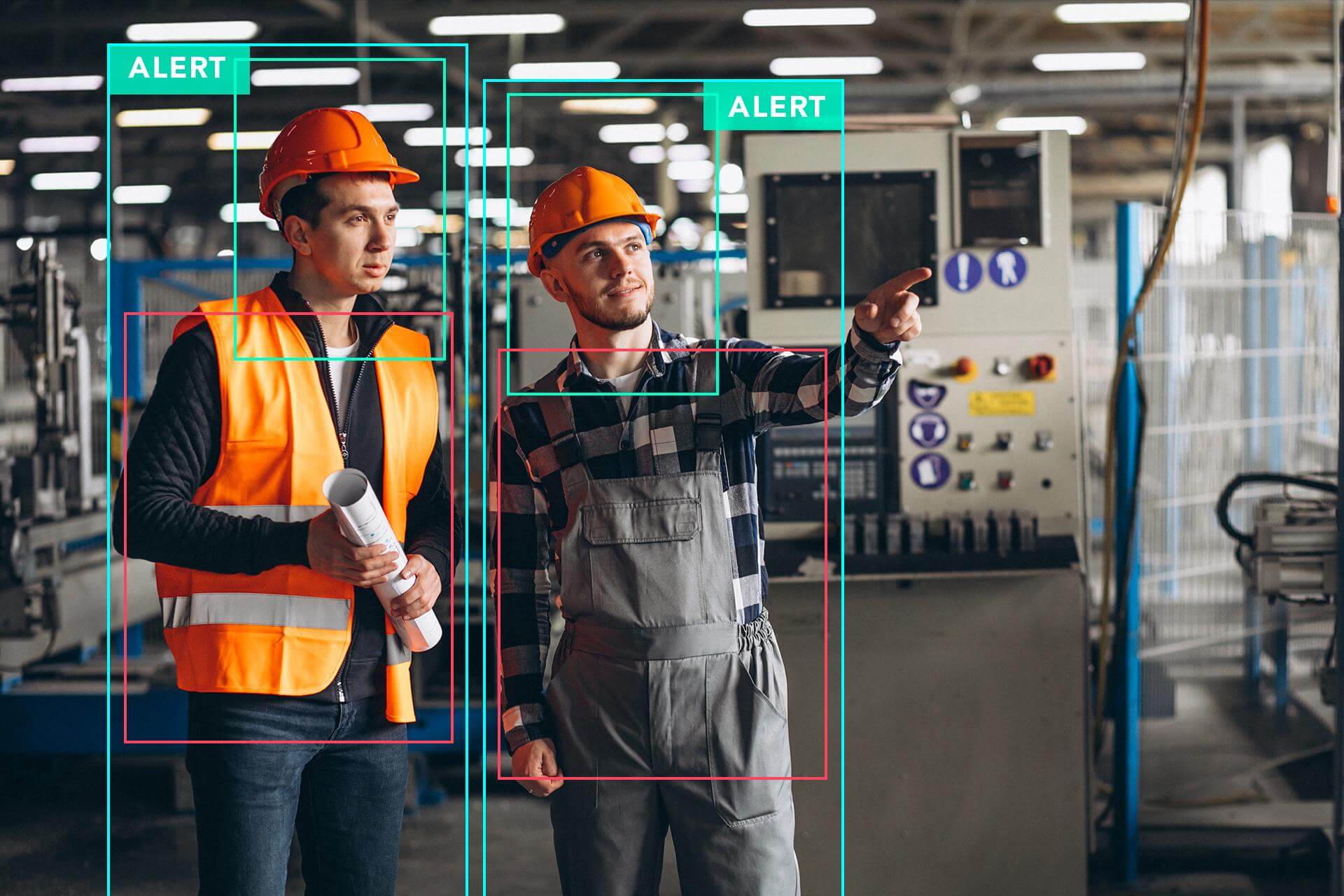 Using real-time video analysis and machine learning, AI software provides monitoring of employee safety gear. By tracking entry and exit to the working environment, the system can assess the suitability of workers' personal protective equipment (PPE). If an employee doesn't comply with the requirements (forgets to put on headwear, glassware, and footwear), the system will signal, and access to the workplace will be denied till the person is properly equipped. Such a system avoids human errors and enhances employee safety compared to manual PPE checks.
Nick Chrissos, Head of Innovation Technology at Cisco, said:
"In any environment with increased risk, safety becomes paramount – whether physical or virtual. The application of digital technologies and applied artificial intelligence has the potential to impact the welfare and productivity of workers across many industries, whether in laboratories, construction, or for critical infrastructure providers."
COMPUTER VISION FOR COLLISION PREVENTION
Many accidents happen because of the collision of employees with vehicles. Using the possibilities of computer vision, it is possible to reduce the risk of this type of accident to a minimum. Using the data obtained from cameras at the factories, construction objects, and oil & gas areas, it is possible to instantly detect if an employee is near any dangerous equipment or vehicle and notify him/her about it with the help of a signal.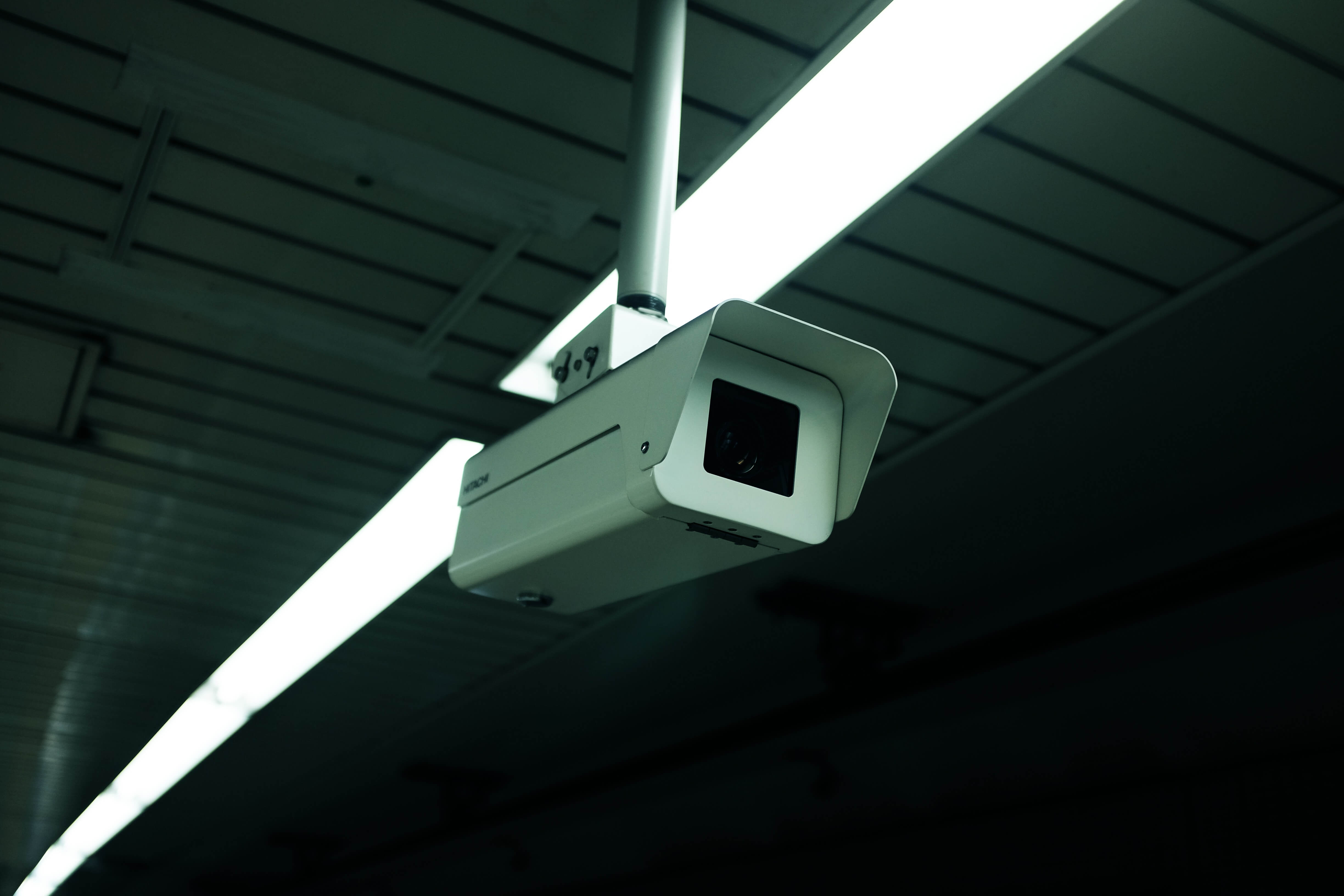 Top AI Technologies We Use for EHS
Machine Learning (ML) is a sub-field of AI that allows computers or devices to learn from the input data without human intervention. Machine learning algorithms can adjust to new data and constantly improve themselves due to specially programmed algorithms. This technology can help the EHS industry to enhance the decision-making processes, reduce risks, and help save the environment, human health, and even lives. For example, voice, image, and text recognition based on ML algorithms enable better compliance with EHS regulations, as it can analyze huge amounts of visual and verbal data, detect errors, and alert users to potential hazards.
Deep Learning is a subsection of ML, which implies artificial neural networks and algorithms that are designed the way the human nervous system is. The technology can learn from extremely large amounts of data. The system can handle waste management and risk assessment, improve occupational safety and health, and enhance operational efficiency by analyzing and categorizing a company's data.
Computer Vision for video analytics. Every company collects an enormous amount of data with the help of cameras. This data can be analyzed automatically to determine a violation of the norms. In case of any problematic situation detection, the supervisor will be notified immediately about this violation.
Data Mining for Predictive Analytics. By using such techniques as data mining, text mining, reporting modeling, and statistics, predictive analytics can identify potential risks and forecast the most likely outcome. The benefits of applying AI in the EHS industry are evident: it can control emissions, mitigate risks, identify trends, and perform preventative measures. In other words, AI takes human error out of workplace incidents. 
As AI is edging into our lives, AI tools and techniques are gradually coming into play in the EHS sector, reducing emissions, improving accident rates, enhancing safety, and managing employee health. By applying AI-driven technologies, enterprises can enjoy significant financial and environmental benefits, a greater reputation, and long-term business growth based on sustainable and environmentally sound operations.